01.10.2011 » Roberto Carlos: "Neymar and Ronaldo have the same status"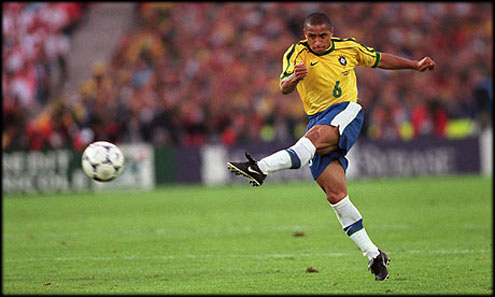 Roberto Carlos granted an interview to "Radio Nacional" and approached several topics related to Real Madrid. At some point of the interview, Roberto Carlos pointed out that Neymar status in Santos, is the same that Cristiano Ronaldo has in Real Madrid.

Former legendary player from Real Madrid, Roberto Carlos, talked with a press station called "Radio Nacional", to discuss and share his own insights about Real Madrid. The stupendous left-back defender outlines that Neymar status in Santos is as big as Cristiano Ronaldo's idolatry level in Real Madrid. Roberto Carlos also confessed that he talks often with Neymar, in order to attempt to persuade him to join and sign for Real Madrid, as soon as possible.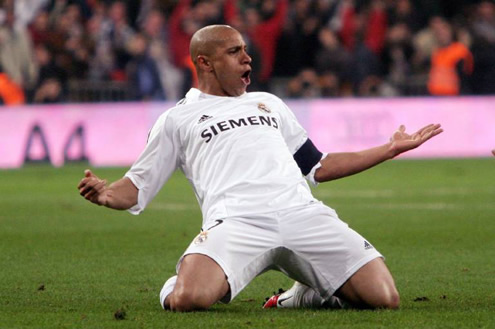 Roberto Carlos didn't retire yet, as many football fans may think, since we haven't heard much from this talented player over the last years. The Brazilian is still on active, now in the Russian club, Anzhi Makhachkala and he's a teammate of Samuel Etoo. Roberto Carlos has also assumed a role as assistant manager in Anzhi, but he plans to remain playing football until 2014.
Regarding the Neymar "dossier", Roberto Carlos noted that he's doing everything on his power to convince and persuade Neymar signing for Real Madrid. Roberto Carlos: "I've already told him to stop fooling around and to sign immediatly with Real Madrid. I talked with Neymar last week and I told him to rush things. I know him and his parents very well and I can say they are all great persons. However, what happens is that Neymar is like a rock-star in Brazil and his agents decide on his behalf most of the times. If it depended only on him, he would already have signed for Real Madrid."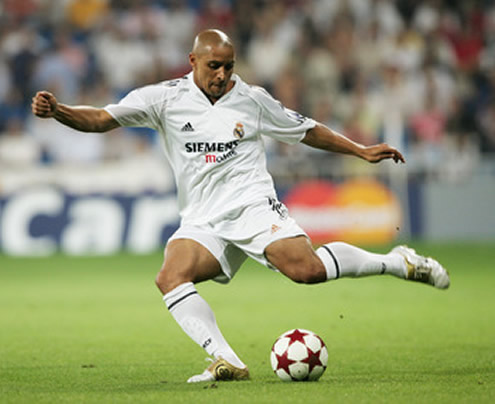 Roberto Carlos: "Neymar is a big reference in Santos and his status is equivalent to the Cristiano Ronaldo has in Real Madrid, or Lionel Messi in Barcelona. But it is true that people have been talking of very high values regarding his transfer values. I'm still confident we'll be able to see Neymar in Real Madrid in January.", said the Brazilian player-coach, assuming a speculative stance.
One of Roberto Carlos best friends is Kaká, and the left-back had nothing but kind and encouraging words towards Real Madrid midfielder. Roberto Carlos: "I realize he's on a very good moment. He has been playing very well in the latest matches. I'm really happy for him, because I know what he had to go through and he suffered a lot. Kaká is a phenomenon, but he has had a few injuries that didn't allow him to show his best virtues and qualities." Besides talking about Cristiano Ronaldo's teammate, Roberto Carlos also praised Lionel Messi, leaving an interesting statement: "Honestly, there's nothing to say. We can only watch and applaud him."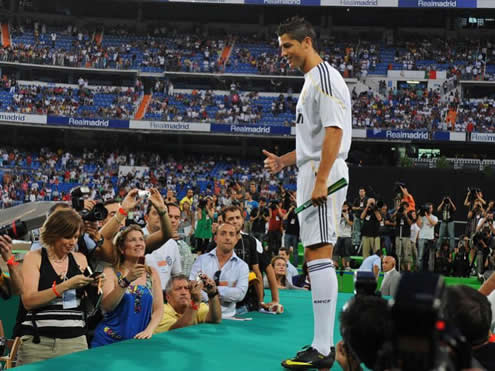 Real Madrid will play against Espanyol in La Liga, this Sunday (02/10/2011). You can watch Juventus live stream, Espanyol vs Real Madrid live stream, in our Soccer Live Streams section. Cristiano Ronaldo will most likely be a starter in this game to held in Barcelona. The countdown clock timer, displaying the time left for the next Ronaldo game, is shown on the top right corner of all pages. Besides Real Madrid match this weekend, you're also invited to watch Manchester United vs Norwich live stream right this Saturday afternoon, and the day after Sporting Gijon vs Barcelona stream, both provided in our "Live" section.
Espanyol vs Real Madrid kickoff information:
2nd of October, 2011:
21:00 (GMT+1) - London (U.K.), Lisbon (Portugal)
22:00 (GMT+2) - Madrid (Spain)
04:00 (GMT+8) - Beijing (China) [Monday]
12:00 (GMT-8) - Los Angeles (USA)
Sources: ronaldo7.net / marca.com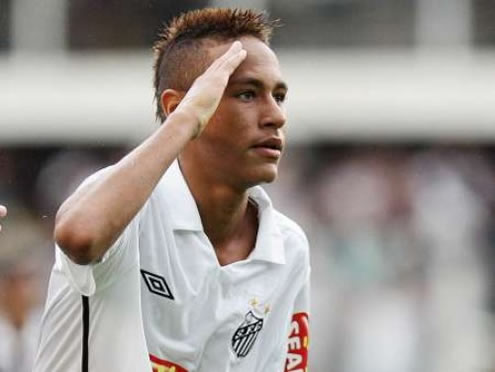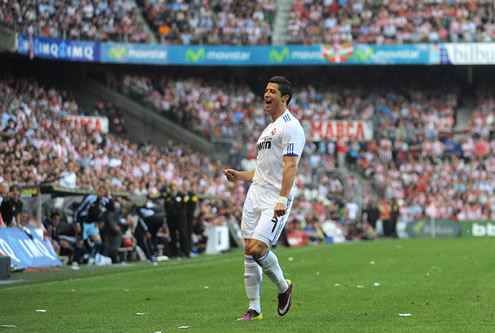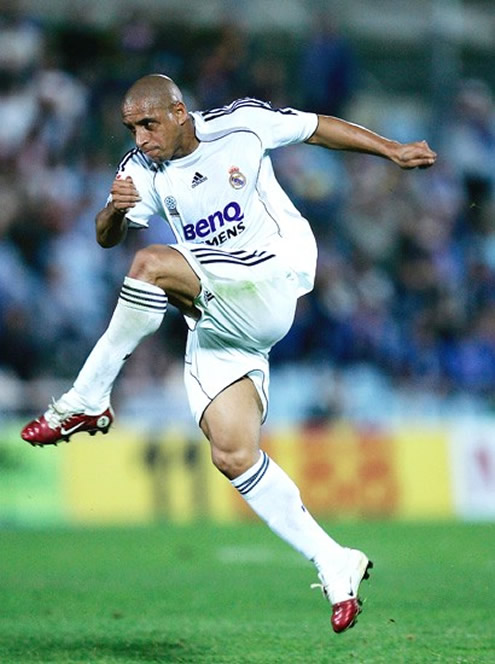 comments powered by