28.09.2011 » Casillas denies rumors of a fight with Cristiano Ronaldo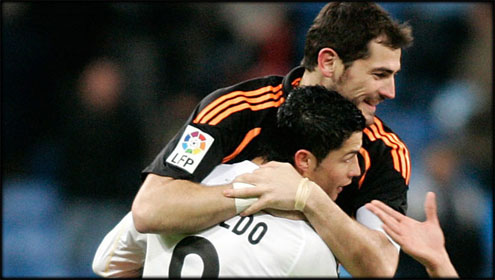 Earlier this week, rumors about a fight and misunderstanding between Cristiano Ronaldo and Iker Casillas broke out. Allegedly, Ronaldo and Casillas had a short confrontation in Valdbebas parking lot. However, the Spanish goalkeeper denied everything last night and even said that he had a good laugh with Ronaldo, when they heard about the rumors.

According to a few uncredited sources, Casillas and Cristiano Ronaldo could have been involved in a small fight and confrontation earlier this week, in Valdebebas parking lot, after a Real Madrid practice session. Iker Casillas commented those rumors last night and said that he even joked and had a laugh with Cristiano Ronaldo, when they both heard the news regarding that alleged incident.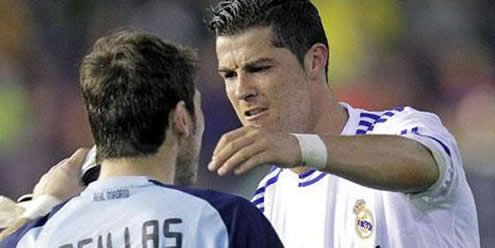 Rumors about this potential incident even pointed out, that there was a photographer who took photos of Cristiano Ronaldo and Casillas in fury and about to start a fight. However, the photographer is said to have sold all his photos to Real Madrid, as the only way the club had to silence the rumors of a bad relationship between the two players, that could affect ther rest of the squad. Casillas also insisted on commenting those events and challenged any reporter to come out with any photo or evidence of that alleged incident.
Iker Casillas: "I've been in Real Madrid for 12 years already and this sort of rumors end up being as something that happen quite often, so I'm already used to it. People saying that I've argued or had a fight with Ronaldo is just hilarious. We even had a laugh from all this and started asking around where were those photos from our confrontation. We can only joke after hearing these sort of rumors and reports."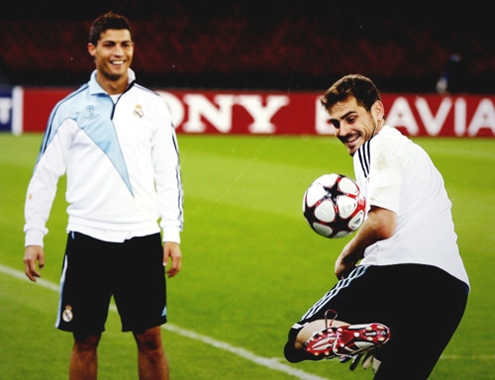 Casillas also took the chance to congratulate the team for the win against Ajax (3-0) and noted that they managed to play very fast when needed, which allowed them to create several dangerous opportunities from counter-attacks. The Spanish goalkeeper also added: "We didn't suffer any goals against Ajax and that's only possible due not only to the defenders work, but also the midfielders and the forwards."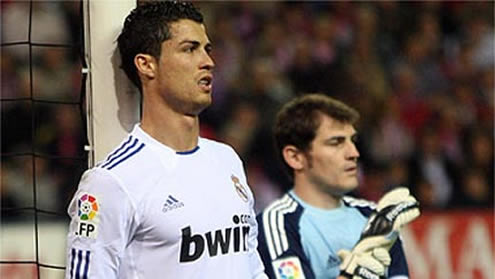 Real Madrid next opponent is Espanyol, for the Spanish League La Liga, this Sunday (02/10/2011). You can watch Juventus live stream, Espanyol vs Real Madrid live streams, in our Live Games Streams section. Cristiano Ronaldo should be on the line-up. The countdown clock timer, displaying the time left for the next Ronaldo game, is shown on the top right corner of all pages. Today, you may still watch BATE Borisov vs Barcelona free stream, and later on the weekend, Manchester United vs Norwich streaming, in our "Live" section.
Espanyol vs Real Madrid kickoff information:
2nd of October, 2011:
21:00 (GMT+1) - London (U.K.), Lisbon (Portugal)
22:00 (GMT+2) - Madrid (Spain)
04:00 (GMT+8) - Beijing (China) [Monday]
12:00 (GMT-8) - Los Angeles (USA)
Sources: ronaldo7.net/footballfantalk.com/marca.com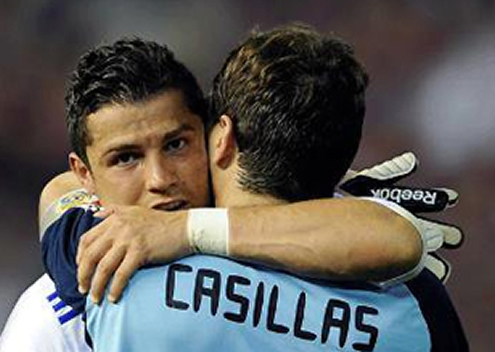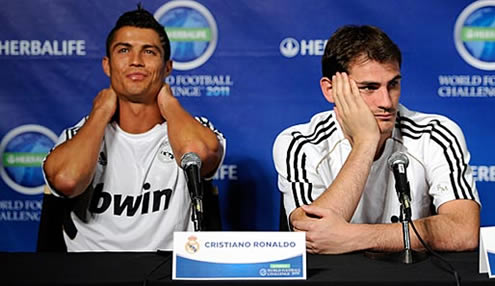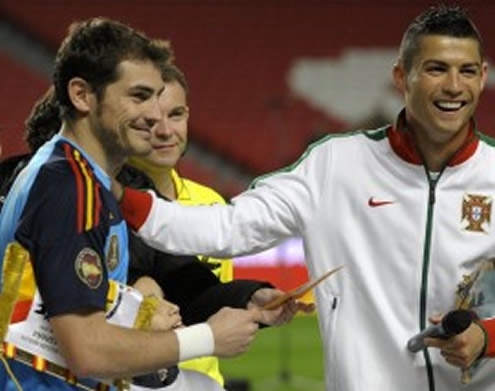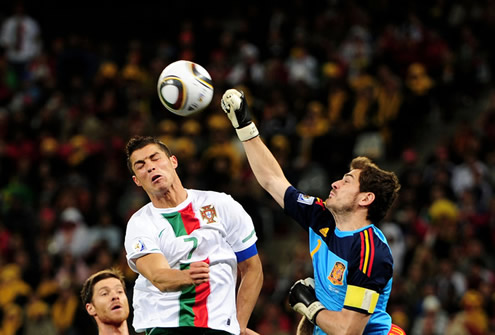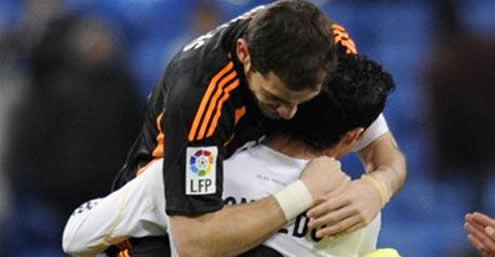 comments powered by