16.09.2011 » Xavi Torres: "If we have to beat up Cristiano Ronaldo, we'll do it!"

Xavi Torres, a Levante midfielder and former Barcelona player, said that if his team has to beat up Cristiano Ronaldo during this weekend game, they won't hesitate doing it. Cristiano Ronaldo is still recovering from an ankle injury picked up against Dinamo Zagreb and is in doubt for Sunday's game against Levante.

Real Madrid will play against Levante for La Liga this Sunday and when previewing the match, Xavi Torres (Levante player) noted that his team won't hesitate on kicking Cristiano Ronaldo, if that ever turns out to be necessary during the game. Cristiano Ronaldo missed this Friday morning practice with Real Madrid and is still in doubt for the match against Levante, to be played this Sunday. CR7 suffered a brutal tackle on Wednesday's UEFA Champions League match against Dinamo Zagreb and had to be stiched on his ankle to stop the bleeding and close the cut.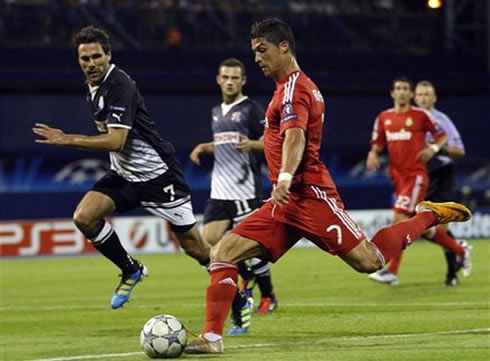 Levante vs Real Madrid will be played this Sunday and as usual, you can follow the match live in our Live streams section. Last season, Real Madrid couldn't get more than a draw when playing on that pitch and for that reason, Levante players seem confident in stopping Cristiano Ronaldo and his teammates from taking the 3 points. Xavi Torres assumes they'll do whatever is necessary to stop Cristiano Ronaldo from creating danger, if he ever turns out to recover for this match.

Xavi Torres: "He is a very good and fast player. If we ever feel it's necessary to beat up Cristiano Ronaldo, we won't hesitate on doing it, just like we do it with any other player who we have to tackle to steal the ball." However, Xavi Torres was less harsh when commenting the incident and tackle that Cristiano Ronaldo was victim of, in the UEFA Champions League against Dinamo Zagreb and he pointed out the reasons: "That kind of fouls and tackles only happen because Ronaldo is a great player."
Just before finishing his interview, Xavi Torres confessed they felt humiliated after losing 8-0 in the Santigo Bernabéu last season, but he noted that they managed to hold on to a draw when playing at home for La Liga and they even won their match in the Copa del Rey 2nd leg game. Xavi Torres: "Real Madrid is more dangerous when they play in counter-attack, but we are confident we can win, because it will be eleven against eleven."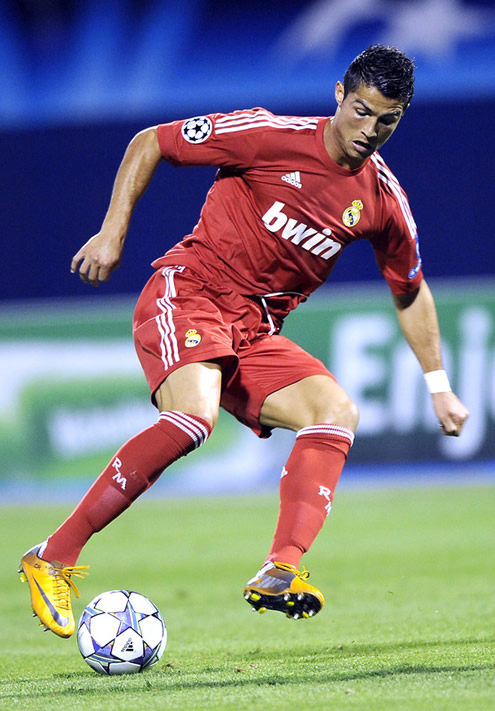 Besides Cristiano Ronaldo missing this Friday's Real Madrid practice, also Nuri Sahin and Raul Albiol couldn't be seen training. In the other hand, the Turkish player Altintop is back and could be ready to help in a near future. As soon as there are more news regarding Cristiano Ronaldo condition and possibilities to play against Levante, we'll let you know.
Jerko Leko, Dinamo Zagreb player who commited the harsh tackle on Cristiano Ronaldo this last Wednesday, is appearently trying to take advantage of his 5 minutes of fame and commented on the incident: "I might have touched him slightly. However, I had no intention to hurt Cristiano Ronaldo and I don't believe he's even injured." even though the journalists showed Leko how Cristiano Ronaldo ankle was bleeding after his tackle. The number 7 of Dinamo Zagreb still had the effrontery to try to justificate his actions by adding: "Cristiano Ronaldo is a bit arrogant!". Let's hope that when Dinamo Zagreb comes to the Santiago Bernabéu to play for the UEFA Champions League, Pepe can also tackle him "without wanting to hurt him".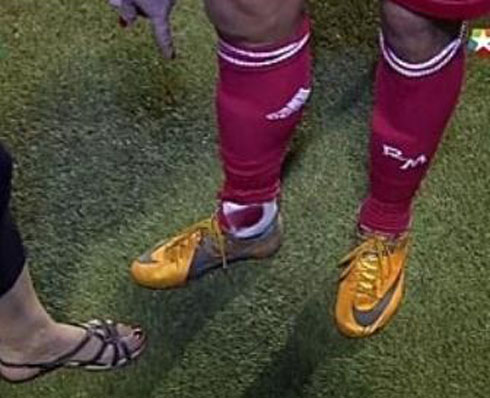 Real Madrid next game will be against Levante for La Liga, in the 18th of September. You can watch Levante vs Real Madrid streaming, inside our Live Games Streams section. Cristiano Ronaldo got injured on his ankle agaisnt Dinamo Zagreb, so he's still in doubt for this match against Levante. The countdown clock timer, displaying the time left for the next Ronaldo game, is shown on the top right corner of all pages. You can also watch Barcelona vs Osasuna and Chelsea vs Manchester United in our live streams pages.
Levante vs Real Madrid kickoff information:
18th of September, 2011:
19:00 (GMT+1) - London (U.K.), Lisbon (Portugal)
20:00 (GMT+2) - Madrid (Spain)
02:00 (GMT+8) - Beijing (China), (Monday)
10:00 (GMT-8) - Los Angeles (USA)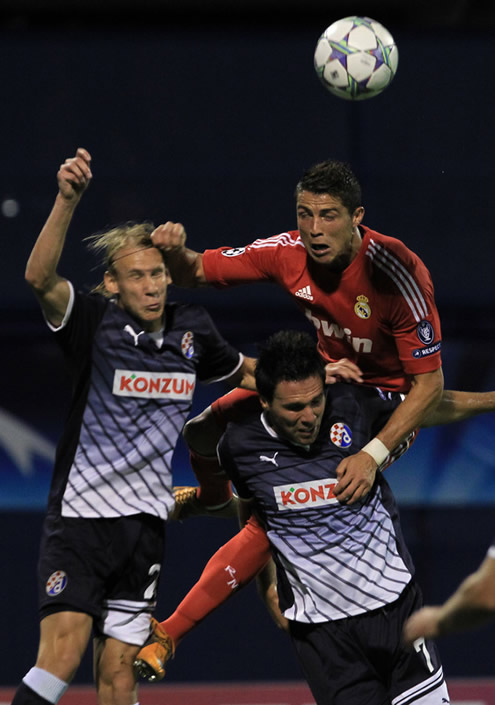 Sources: ronaldo7.net/record.pt

comments powered by