14.09.2011 » Mancini: "David Silva is not at the same level as Ronaldo or Messi"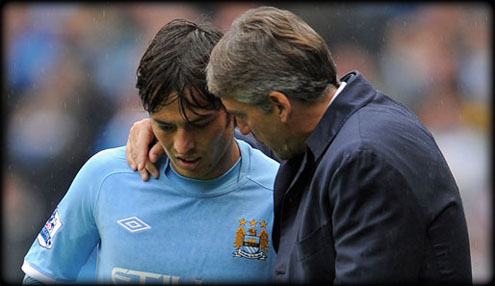 Manchester City coach, Roberto Mancini, described one of the key players of the club, David Silva, as very similar to Barcelona's Xavi and Iniesta, but still not comparable to Cristiano Ronaldo or Lionel Messi, due to the ammount of goals both usually score.
Roberto Mancini decided to put out a few words regarding one of Manchester City's best players so far, David Silva. In Mancini's opinion, Silva should be considered as good as Xavi and Iniesta, but not yet in the same level as Real Madrid player Cristiano Ronaldo and Barcelona's Lionel Messi. According to the Italian coach, the only reason behind that thought is that David Silva can't score as many goals as Ronaldo or Messi. Here's the best David Silva video available on the web:
Mancini said that he finds hard to believe that both Real Madrid and Barcelona didn't snatch David Silva earlier, since they had plenty of chances to doing so. David Silva got transfered from Valencia CF to Manchester City in 2010, for a transfer fee of 24 million pounds. Mancini is convicted that David Silva doesn't fall behind in terms of quality and talent, when compared to the greatest benchmark miedfield players of the current era, Xavi and Iniesta.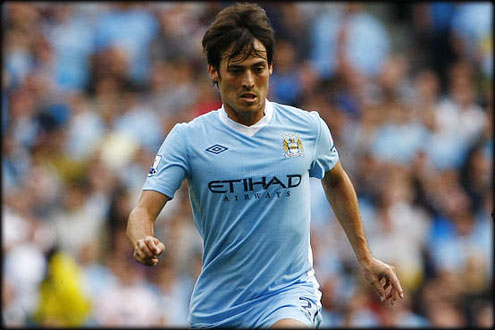 Mancini: "David Silva is a top player. I still don't know why he didn't move to Real Madrid or Barcelona, since he's Spanish and that would have facilitated a transfer. However, I'm delighted to have Silva in City and we are very lucky to have him playing for us.", said the Italian manager, before completing his thoughts: "If Silva had gone to Barcelona a couple of years ago, then I believe that everyone would be saying that he is one of the best players in the World, which in my opinion, he is indeed." However, Mancini holds back when anyone attempts to compare David Silva with Cristiano Ronaldo and Lionel Messi.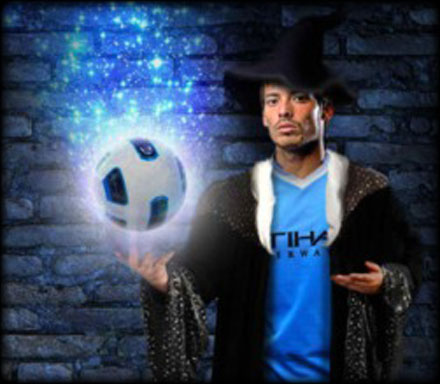 Mancini: "David Silva is different from Lionel Messi and Cristiano Ronaldo. Those two are strikers and score a lot of goals, but I insist on noting that I think he's the same as Xavi and Iniesta." However, everyone knows that Cristiano Ronaldo doesn't play as a pure striker, since his natural position is more of a winger rather than a classic forward. A similar thing could be said about Lionel Messi. What must be understood is that David Silva's biggest difference towards the current two best players in the World is that he isn't as explosive in his game as them, even though it's also true he also plays a bit more backward.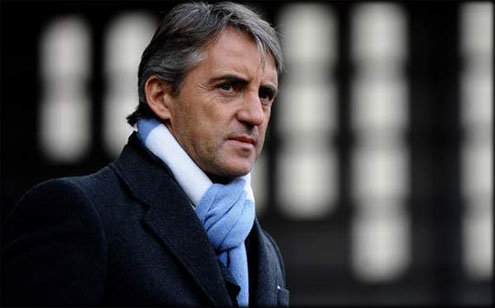 On a side note, while the World keeps being stunned by photoshoots from Cristiano Ronaldo girlfriend Irina Shayk, the Portuguese player made it to the front cover of "T magazine", which belongs to the "New York Times", one of the biggest United States newspaper. Also feel free to give a check at one of our new sections, Cristiano Ronaldo extra features, where you may collect a lot more information about CR7, such as Ronaldo training workout regime, Ronaldo quotes, Ronaldo hairstyles and much more. You can also watch Benfica vs Manchester United and Dinamo Zagreb vs Real Madrid live stream tonight, in our live section pages.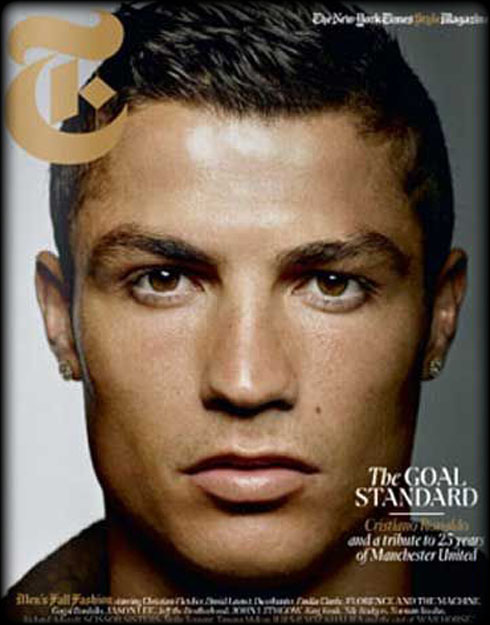 Real Madrid next match is tonight against Dinamo Zagreb for the UEFA Champions League debut (14th of September). You can watch Dinamo Zagreb vs Real Madrid free streaming, in our Live Games Streams page. Cristiano Ronaldo will be a starter. The countdown clock timer, displaying the time left for the next Ronaldo game, is shown on the top right corner of all pages. You can also watch Benfica vs Manchester United free online live stream.
Dinamo Zagreb vs Real Madrid kickoff information:
14th of September, 2011:
19:45 (GMT+1) - London (U.K.), Lisbon (Portugal)
20:45 (GMT+2) - Madrid (Spain)
02:45 (GMT+8) - Beijing (China), (Thursday)
10:45 (GMT-8) - Los Angeles (USA)
Sources: ronaldo7.net/espn.com/record.pt

comments powered by