31.08.2011 » Cristiano Ronaldo: "This game will be extremely important"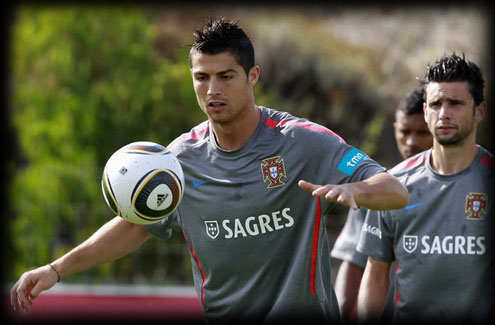 Portugal will have a decisive match this Friday, against Cyprus, in order to qualify for the Euro 2012. Cristiano Ronaldo is one of the Portuguese National Team leaders and has outlined the importance of this match and the need of bringing home the 3 points.
Not while ago, Portugal couldn't get more than a 4-4 draw against Cyprus, in a match played in Guimarães (Portugal), in September 2010. However, the Portuguese National Team coach is now Paulo Bento, (replaced Carlos Queiroz), and things are looking brighter for the Portuguese. Portugal will take on Cyprus this Friday night and a win could prove to be crutial in order to assure the qualification for next summer's Euro 2012, to be played in Poland and Ukraine. Cristiano Ronaldo is one of the most motivated players for this Portugal vs Cyprus match. Check some moments from Ronaldo while playing for Portugal below:
Cristiano Ronaldo: "This game will be extremely important. We have to be focused and give our best, but I'm confident that we won't make the same mistakes we did in the first game we played against them last year (4-4 draw). We are ready, we trust in ourselves and we're going after the 3 points. It's important to keep being first in the group, because that's the only place where we want to be in the end." Portugal is currently the leader of Group H, followed closely by Denmark and Norway. The 3 teams now have 10 points and the difference is being set by "goal average".

Cristiano Ronaldo: "We expect that the team will be able to perform at our best levels. The team must respond well in order for the individualities to have the chance to show up and make the difference." Ronaldo said he's feeling very well and that he's ready for a great year: "I started well this season and I'm here to give my full contribution to the team."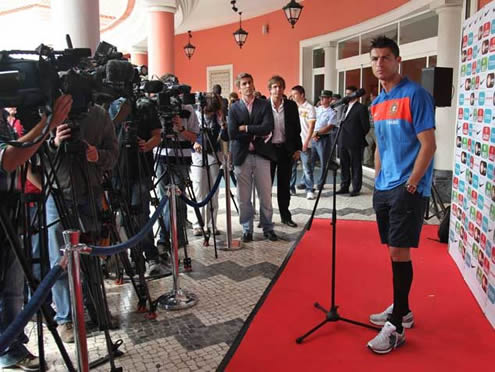 However, CR7 recognizes that Portugal won't have an easy task in this Friday's match. Ronaldo: "Cyprus will be playing at home, with their crowd supporting them. I hope they will play a more open game and if they do it, then things can be better for us. We are fully motivated to be first in our group, but we can't play against Cyprus looking at them as a weaker team. We must not underestimate them. They stole us 2 points in the first match and even though they aren't as stronger as Denmark or Norway, we'll have to prove on the field that we can be better than them and win this match."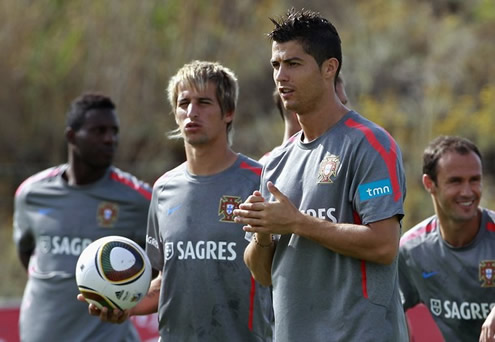 Real Madrid next game in La Liga will take place only in the 10th of September against Getafe, due to National Teams commitments this week. Cristiano Ronaldo will be playing for Portugal later this week, in a match against Cyprus for the Euro 2012 Qualifiers. You can watch Juventus live stream, Cyprus vs Portugal live streams this Friday (02-09-2011) and Cristiano Ronaldo playing, inside our Live Games Streams section. Countdown clock timer, with the time left for the next Ronaldo game is shown on the top right corner of all pages.
Cyprus vs Portugal kickoff information:
2nd of September, 2011:
19:45 (GMT+1) - London (U.K.), Lisbon (Portugal)
20:45 (GMT+2) - Madrid (Spain)
02:45 (GMT+8) - Beijing (China), (Saturday)
10:45 (GMT-8) - Los Angeles (USA)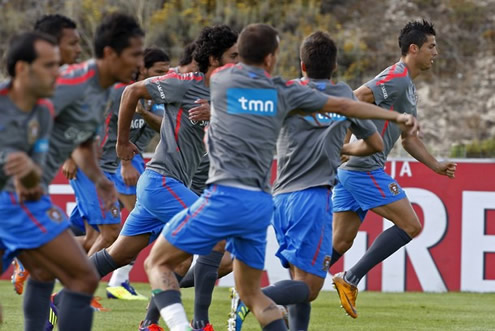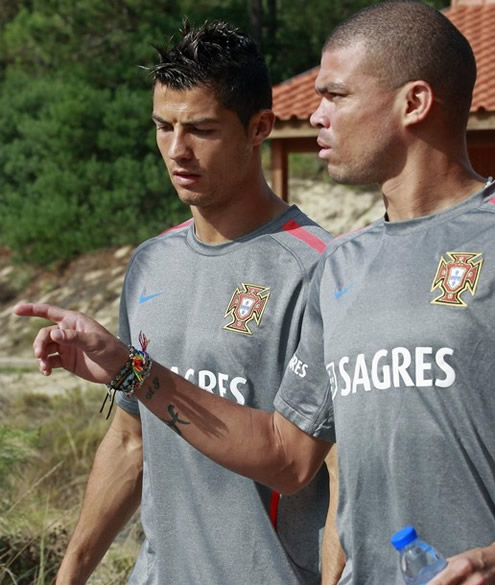 Sources: ronaldo7.net/uefa.com/record.pt

comments powered by