28.08.2011 » Cristiano Ronaldo: "We must stay united if we want to win trophies"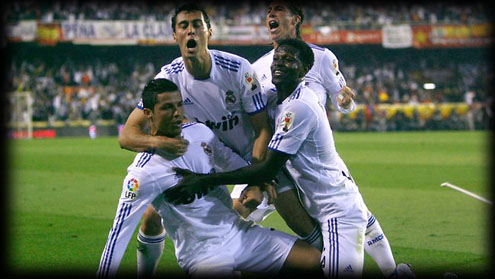 The Spanish League started in the best way possible for Real Madrid and Cristiano Ronaldo, with an impressive 6-0 win in La Romareda, against Real Zaragoza. Ronaldo is determined in helping the club lifting trophies this season but warns his team mates and the fans to keep united until the end.
Having already scored 102 goals for Real Madrid, somehow gives Cristiano Ronaldo more influence and respect in the locker room and among the club fans. Ronaldo just scored his 9th hat-trick while wearing a Real Madrid shirt, but he keeps aware of the main objective in every match which is helping the team winning games.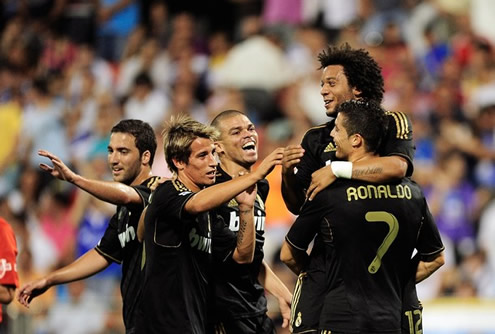 Cristiano Ronaldo: "I want to congratulate the entire team for this great win. Thankfully, I managed to score 3 goals, but that was only possible because of my team mates hardwork. We are a team. I always try to help this team and thankfully it also helps me." said the Portuguese player in a post-match quick interview. Cristiano Ronaldo got assisted by Ozil (1st goal), Di Maria (2nd goal) and Kaká (3rd goal), which allowed CR7 to score his first hat-trick of the 2011-12 season.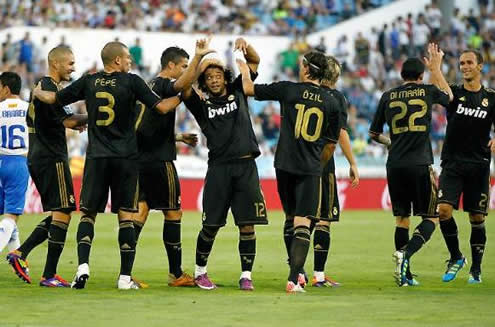 Cristiano Ronaldo: "We attempted to start the Spanish League with a good performance and putting on a good show. It's good to know we did it, by scoring 6 goals in a tough away game." Ronaldo also wanted to leave a few praises to Kaká, who deserved José Mourinho confidence last night and had the chance to play close to 15 minutes against Zaragoza. CR7: "Kaká scored a goal and assisted me for another. He's a very important player for this team, just like any other my current team mates."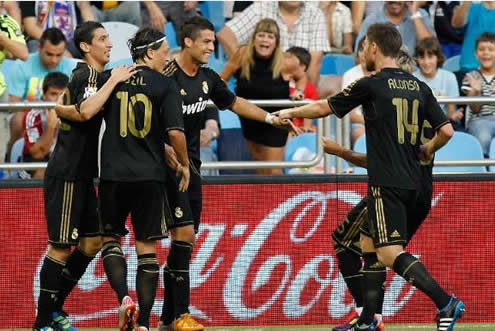 However, Cristiano Ronaldo is well aware that this was just the first battle of many to come during this season. The Portuguese player asked everyone involved in the club as well as the fans to keep together and united supporting the team, in order to be able to win new trophies this season. Ronaldo: "We won't win anything at all if we don't stay together and united towards the same objectives". Below you may check another good video of Cristiano Ronaldo:
After beating Real Zaragoza in the first game of La Liga, Real Madrid next game will take place only in the 10th or 11th of September, due to National Teams commitments. You'll be able to watch Real Madrid vs Getafe live streams in the 10th or 11th of September (10-09-2011 or 11-09-2011) and Cristiano Ronaldo playing, inside our Live Games Streams section.
Real Madrid vs Getafe kickoff information:
10th or 11th of September, 2011:
Unknown (GMT+1) - London (U.K.), Lisbon (Portugal)
Unknown (GMT+2) - Madrid (Spain)
Unknown (GMT+8) - Beijing (China), (Monday)
Unknown (GMT-8) - Los Angeles (USA)
Sources: ronaldo7.net/marca.com

comments powered by