28.08.2011 » Zaragoza 0-6 Real Madrid. Ronaldo gets an hat-trick in La Liga start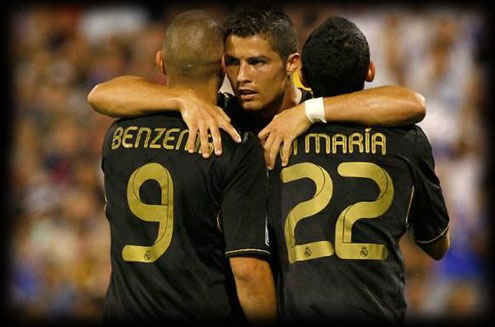 The long awaited debut in La Liga finally arrived and Real Madrid confirmed all the high expectations the fans have for this season, by crushing a weak Zaragoza team by 0-6. Cristiano Ronaldo showed he's not going to slow down in what goals concerns and scored his first hat-trick of the season.
Real Madrid had their first game of the season in La Romareda, against Real Zaragoza and simply devastated their opponents by beating them by 0-6. With Cristiano Ronaldo on the line-up, the Merengues showed that they are a stronger team when compared to the last season and once again we'll witness another titanic battle for the Spanish title, between Real Madrid and Barcelona.
Watch Cristiano Ronaldo game photos in Zaragoza vs Real Madrid
Watch Zaragoza vs Real Madrid goals and highlights (including Ronaldo hat-trick):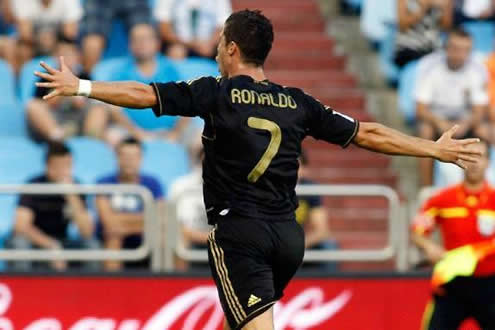 Cristiano Ronaldo opened hostilities around the 24th minute, scoring the opener and Real Madrid's first goal in La Liga this season. With this goal, Cristiano Ronaldo achieved not only the 100th goal mark while playing for Real Madrid, but he would also surpass it and reach 102 goals later on, with another two goals that CR7 would also score. Despite the aggressive atitude Zaragoza put on the beginning of the match, Real Madrid easily controled the game and goals just happened naturally.

Just 4 minutes after CR7's goal, Marcelo would extend the lead and make it 0-2, following a bicycle kick failed attempt from Ronaldo, coming from a Sergio Ramos cross. The first half would reach its end and the result didn't suffer any other changes. However, it was clear to everyone that it would be only a matter of time for more goals to happen, since Real Madrid was playing a very effective passing game, creating many goal scoring chances.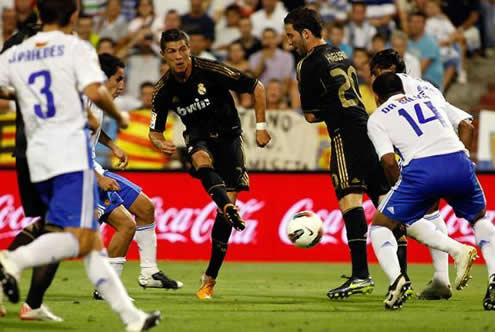 The third goal of the match took place in the 64th minute, from a good shot by Xabi Alonso, who was keen to take advantage of a rebound near Zaragoza's area. Seven minutes later and Ronaldo extended the lead to 0-4, after a good play between Karim Benzema and Angel Di Maria, who assisted CR7 for his second of the night. The game was turning just too easy and Zaragoza was dropping their arms and allowing Real Madrid to play as they love to do: with plenty of space. In the 82th minute and with Kaká already on the pitch, after having replaced Ozil (who had a great game tonight), the best goal of night took place after a tremendous play by the Brazilian player. Kaká cutted inside with a defender near him and curled the ball to the far post, leaving no chances for Roberto to stop it. However, the score wouldn't stop by there and Cristiano Ronaldo showed his insatiable hunger for goals and perfectionism by scoring his third goal of the night and completing his hat-trick ("hattrick"), after easily tapping in a rebound coming from a Kaká's crossed shot. The final score was finally achieved, 0-6 and "game, set, match" for Real Madrid.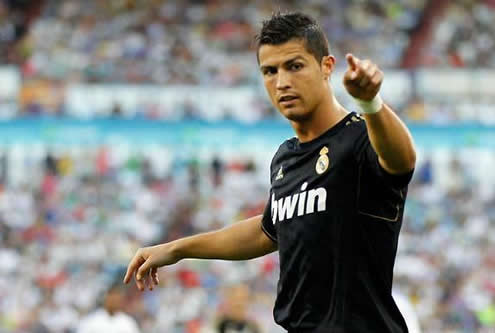 Real Madrid line-up vs Zaragoza:
Casillas; Sergio Ramos, Pepe, Ricardo Carvalho and Marcelo; Xabi Alonso, Fábio Coentrão and Ozil; Di Maria, Cristiano Ronaldo and Benzema.
Watch Cristiano Ronaldo goals and highlights vs Zaragoza:
After beating Real Zaragoza in the first game of La Liga, Real Madrid next game will take place only in the 10th or 11th of September, due to National Teams commitments. You'll be able to watch Real Madrid vs Getafe in the 10th or 11th of September (10-09-2011 or 11-09-2011) and Cristiano Ronaldo playing, inside our Live Games Streams section.
Real Madrid vs Getafe kickoff information:
10th or 11th of September, 2011:
Unknown (GMT+1) - London (U.K.), Lisbon (Portugal)
Unknown (GMT+2) - Madrid (Spain)
Unknown (GMT+8) - Beijing (China), (Monday)
Unknown (GMT-8) - Los Angeles (USA)
Sources: ronaldo7.net/marca.com/record.pt/realmadrid.com

comments powered by