25.08.2011 » Cristiano Ronaldo gets 3rd place for the UEFA Best Player in Europe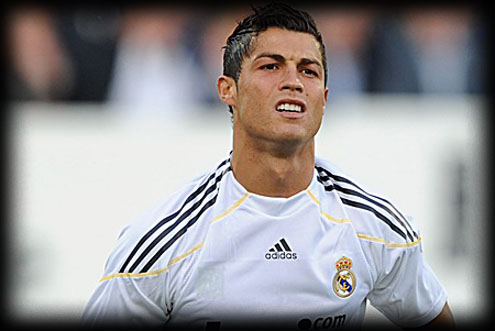 The inaugural "UEFA Best Player in Europe" award was won by Barcelona's Lionel Messi, leaving Cristiano Ronaldo with an honorable 3rd place. Xavi Hernandez finished in the 2nd place and also keeps falling behind Messi in what concerns individual awards.
Cristiano Ronaldo was voted the 3rd Best player in Europe, after a decision from a poll of 54 sports journalists, who represent each of the countries registered and allowed to play in UEFA competitions. Lionel Messi from Argentina won the award and Xavi Hernandez got the 2nd place. Once again, the "titles won" factor seems to have been decisive for the final voting and both Messi and Xavi benefited from Barcelona having won the UEFA Champions League last season, beating Real Madrid who got in their way in the semi-finals.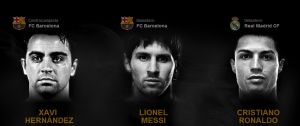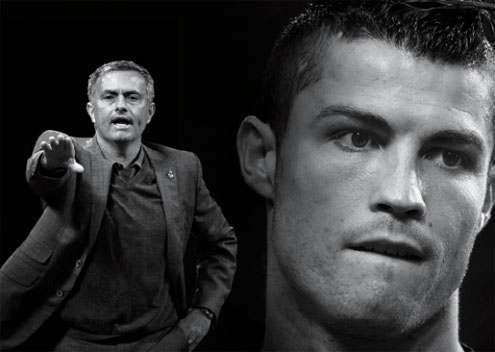 Despite a tremendous individual season from Cristiano Ronaldo last season, Barcelona's Lionel Messi managed to play a big part of his team success in the Champions League, by scoring 12 goals in the UEFA Champions League, being elected the MVP in the Champions League final against Manchester United and having scored a total of 53 goals in all official competitions in 2010-2011.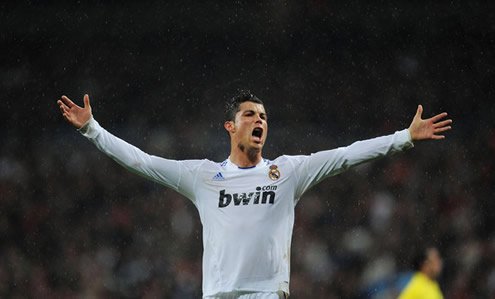 In the other hand, Cristiano Ronaldo, who won the Golden Shoe award (European trophy awarded to the player who scores the most goals in an European League), with 40 goals in La Liga and a total of 53 goals in all competitions in 2010-2011, has to settle with a 3rd place for this new "UEFA Best Player in Europe" award. However, the Portuguese player only won one trophy with Real Madrid last season: the Spanish "Copa del Rey". Ronaldo scored the decisive and winning goal in the final against Barcelona. Here's the final poll table, with the voting count for each player:
1. Lionel Messi (ARG) - FC Barcelona (38 votes)
2. Xavi Hernández (SPA) - FC Barcelona (11 votes)
3. Cristiano Ronaldo (POR) - Real Madrid CF (3 votes)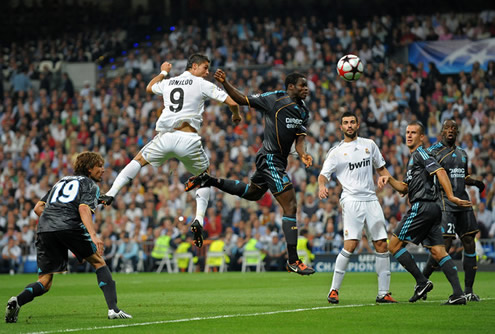 Besides the "UEFA Best Player in Europe award" decision, today it was also time for the drawing of the UEFA group stages for the 2011-2012 season. Here are the 8 groups drawn, including the one where Real Madrid and Cristiano Ronaldo will compete:

Group A: Bayern Munich, Villareal, Manchester City, Napoli
Group B: Inter Milan, CSKA Moskow, Lille, Trabzonspor
Group C: Manchester United, Benfica, Basilea, O. Galati
Group D: Real Madrid, Lyon, Ajax, Dinamo Zagreb
Group E: Chelsea, Valencia, Bayer Leverkusen, Racing Genk
Group F: Arsenal, Marseille, Olympiacos, Borussia Dortmund
Group G: F.C. Porto, Shaktar Donetsk, Zenit, Apoel Nicosia
Group H: Barcelona, AC Milan, Bate Borisov, V. Plzen
After Real Madrid beat Galatasaray earlier this week, the Merengues will now face Real Zaragoza. The Spanish Football Players Association, AFE, ended their strike and La Liga will finally start this weekend. Real Zaragoza vs Real Madrid will be played in the 28th of August (Sunday) at 20:00 (Spanish local time). You can watch Juventus live stream, Real Zaragoza vs Real Madrid live streams and Cristiano Ronaldo playing, inside the Live Games Streams section.
Real Zaragoza vs Real Madrid kickoff information:
28th of August, 2011 (Sunday):
19:00 (GMT+1) - London (U.K.), Lisbon (Portugal)
20:00 (GMT+2) - Madrid (Spain)
02:00 (GMT+8) - Beijing (China), (Monday)
10:00 (GMT-8) - Los Angeles (USA)
Sources: ronaldo7.net/realmadrid.com/uefa.com/marca.com

comments powered by