22.08.2011 » Deco: "Cristiano Ronaldo has matured and is now a role model"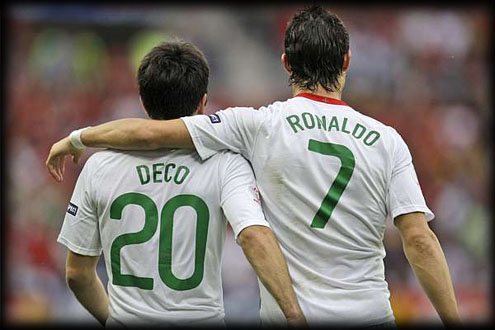 Deco granted an interview to Spanish press "Don Balon" and talked about his former teammate in the Portuguese National Team, Cristiano Ronaldo, who is now captain of the "Lusitanos". Deco affirmed that Ronaldo has grown up and matured a lot since they started playing together and can now be seen as a role model and a reference to all football fans.
Deco is 33 years old and is currently playing for Fluminense in Brazil, but the Portuguese player certainly had a distinguished career. Anderson Luís de Souza, also known as Deco, was born in Brazil, but moved to Portugal and shined while playing for Porto, having won the UEFA Cup and the UEFA Champions League in consecutive years, when José Mourinho was also the coach of the Portuguese team. He then moved to Barcelona in 2004, where he has played alongside with names as Ronaldinho, Xavi, Iniesta, Messi and Etoo, before transfering to Chelsea in 2008. Deco has left a mark in football and has played with some of the greatest names of this sport in this decade. One of them was Cristiano Ronaldo, who Deco regards as a great teammate and a role model to every kid to look for.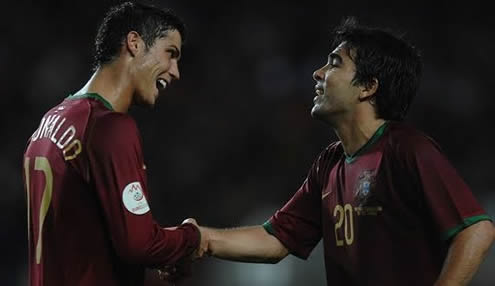 Deco: "Cristiano Ronaldo is a tremendous teammate. I'm older than him, so I had the chance to watch him grow and witness him now becoming the Portuguese National Team captain. He has matured a lot and he has become a very big reference. He definately has plenty of qualities." Deco also commented on Mourinho's biggest virtues: "José Mourinho always defends his group/team and his players, because he's always honest with them. He respects them and players feel like they the coach trusts them. This is the right way to follow. Football players appreciates when a coach respects them and that all the problems can be sorted out inside the locker room. With Mourinho, this is what happens."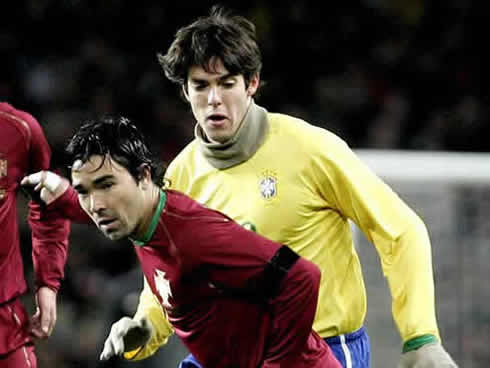 Deco also gave his opinion regarding what's missing in Real Madrid to beat Barcelona: "It's hard to comment about that when we don't know what's hapenning from the inside. Real Madrid has a spectacular team, with really great players. But, they might be missing a talented midfielder like Xavi, who controls a game's tempo and dictates the pace when attacking. However, from what I could see already, Real Madrid will be better this season." Deco also praised his former Barcelona teammate, Lionel Messi, and had nothing else but compliments for the Argentinian player: "Messi is decisive and scores a lot of goals. Without being a center forward he already is one of the best goalscorers of all-time in Barcelona. Messi is Romario, Ronaldo and Ronaldinho combined. He can score as many goals as Romario and Ronaldo, but he can also be as spectacular as Ronaldinho." Below, you may remember some of Deco's best moments when playing in Europe:
Real Madrid match against Athletic Bilbao, for the 1st fixture of the Spanish League has been postponed. Real Madrid next match will be a friendly game against Galatasaray, in the 24th of August (next Wednesday). Cristiano Ronaldo is likely to play, but there's still no information regarding Real Madrid line-up for this match in the Santiago Bernabeu. You can watch Juventus live stream, the match Real Madrid vs Galatasaray free live streams, inside the Live Games Streams section. The kickoff will be at 22:30 (Spain local time). Below, we also provide a list of a few local time informations for the match kickoff, in several places across the World:
Real Madrid vs Galatasaray - 24th of August, 2011 (Wednesday):
21:30 (GMT+1) - London (U.K.), Lisbon (Portugal)
22:30 (GMT+2) - Madrid (Spain)
06:30 (GMT+8) - Beijing (China), (Thursday)
12:30 (GMT-8) - Los Angeles (USA)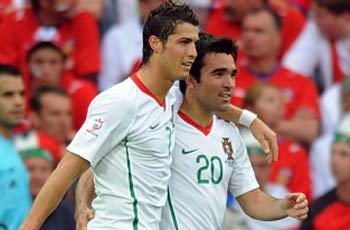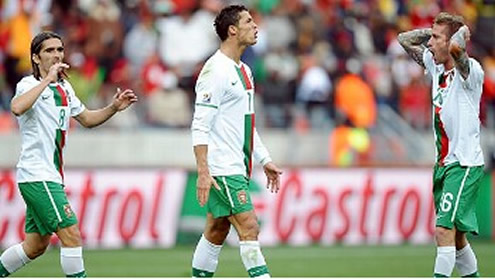 Sources: ronaldo7.net/donbalon.com

comments powered by