14.08.2011 » Celades: "Cristiano Ronaldo will be more decisive than Messi"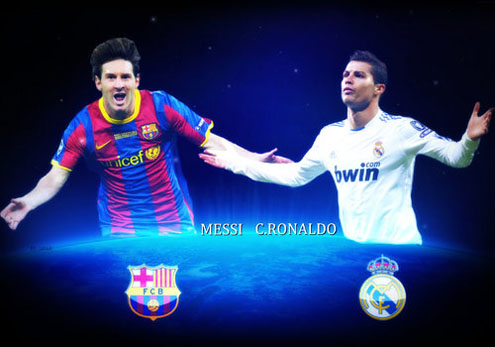 The former midfielder from Barcelona and Real Madrid, Albert Celades, made a quick preview on the next two "El Clasicos" coming ahead in the next days. The Andorran player doesn't see much of a difference between Real Madrid and Barcelona at this point, but believes that Cristiano Ronaldo will be more dangerous than Lionel Messi.
There aren't many players in History that have had the privilege to play for both Barcelona and Real Madrid during their short careers as footballers. The Brazilian Ronaldo, Laudrup, Hagi, Milla, Schuster, Alfonso Pérez or Luís Figo are a few examples of players who made it. Celades who comes from Barcelona's cantera "La Masia", had a very sucesfull career in Spain and looks ahead to the "El Clasico" from tonight, saying that Cristiano Ronaldo will probably be more determinant than Lionel Messi in the oucome of this final.
Celades played in Barcelona from 1995 to 1999, before heading to Celta de Vigo, just before signing for Real Madrid: "For me, it has been an honor to have competed in the best teams in the World and share the same locker room with some of the greatest names in this sport. Even though his first steps in professional football were given in Barcelona, Celades doesn't support more Barcelona than he does for Real Madrid: "I'm not a bigger fan of Barça when compared to Real Madrid. I'm very grateful to the two clubs. I would be happy with any result in this Spanish Super Cup." You may check a good video on Cristiano Ronaldo below, as a prelude for tonight's Real Madrid vs Barcelona:
Celades: "I hope we can watch two very entertaining matches and with plenty of offensive plays for the fans to be happy with. However, I think the game will be very balanced, even though Real Madrid is probably a bit better than Barcelona at this stage of the season, since they had the chance to prepare better for this game. I wouldn't risk a forecast though. These are the kind of games that can be decided by details and by moments of inspiration from players like Cristiano Ronaldo or Lionel Messi."
Precisely the point when the Andorran player was asked to comment on who could be the more decisive player in Real Madrid vs Barcelona. Celades: "According to what I saw in the last weeks, Real Madrid had some really good challenges and performances. Cristiano Ronaldo is on a really good shape and in my opinion, he'll be more important than Messi in these matches." However, Celades leaves a warning note for Real Madrid players: "Messi may not be at 100% yet, but he still has the quality to do some damage...".
While you all wait for the Real Madrid vs Barcelona match tonight, here's a trailer for it:
Real Madrid will face Barcelona tonight. This Sunday (14th of August), Cristiano Ronaldo will play the first leg of the Spanish Supercup against Barcelona, in the Santiago Bernabeu. This being the first of two games against Barcelona, Cristiano Ronaldo will definately be on the line-up. You can watch Juventus live stream, the game Real Madrid vs Barcelona TV live streams inside the Live Games Streams section. Our usual countdown clock is broken but you may check the starting hour for the game below, in few local time information from several places across the World:
Real Madrid vs Barcelona - 14th of August, 2011 (Sunday):
21:00 (GMT+1) - London (U.K.), Lisbon (Portugal)
22:00 (GMT+2) - Madrid (Spain)
04:00 (GMT+8) - Beijing (China), (Monday)
12:00 (GMT-8) - Los Angeles (USA)
Sources: ronaldo7.net/marca.com

comments powered by