November 16, 2023
Understanding why Ronaldo will never return to Europe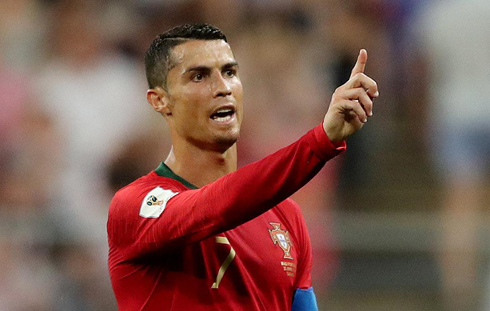 Cristiano Ronaldo's potential return to European football is uncertain. While rumors have circulated, Ronaldo himself has expressed contentment with his current club in Saudi Arabia, Al-Nassr, and has cited the declining quality of European football...
In the world of football, Cristiano Ronaldo has been a dominant figure for almost two decades now. His journey has taken him through several top European clubs, from Sporting, to Manchester United, Real Madrid and Juventus, but as the sands of time continue to flow, it appears increasingly unlikely that he will ever return to Europe. Major sports bookmakers like Bons Casino already embraced the new reality and have adapted offers as shown at bons.com/ja/sports/soccer-1. Let's explore the reasons behind this decision and the factors that have led the Portuguese superstar away from the continent that witnessed the peak of his career...
Cristiano Ronaldo - Al Nassr commercial:
---
A Move to the Middle East: The Saudi Pro League
Ronaldo's decision to join the Saudi Pro League, specifically Al-Nassr, has raised eyebrows and sparked discussions about his future in European football. This move to the Middle East marks a significant shift in his career trajectory.
• New Horizons and Challenges: Ronaldo's choice to play in Saudi Arabia demonstrates his eagerness to explore new horizons and embrace fresh challenges. The allure of a different footballing culture and lifestyle has drawn him away from the familiar European landscape.
• Financial Incentives: The financial incentives offered in the Middle East, including a substantial salary package and endorsement opportunities, have played a pivotal role in his decision-making process. These financial gains are hard to match for European clubs.
---
No Return to Europe: Ronaldo's Own Words
Cristiano Ronaldo himself has made it abundantly clear that a return to European football is highly unlikely. His statements have put the speculation to rest.
• Quality in Decline: Ronaldo has expressed his belief that the quality of European football, outside of the Premier League, has declined over the years. He has openly stated that he doesn't foresee a return to any European club due to this decline.
• Preference for MLS: Additionally, Ronaldo has mentioned that he considers the Saudi Pro League to be better than Major League Soccer (MLS). This assertion further reinforces his commitment to his current venture in the Middle East.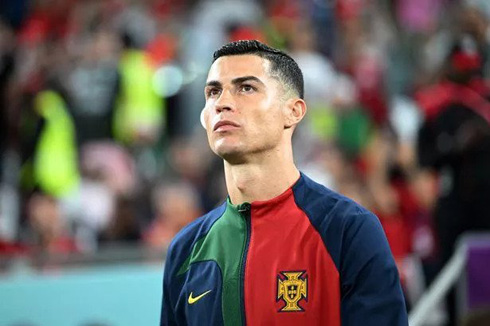 ---
A Unique Challenge in the Middle East
Playing in the Saudi Pro League presents Ronaldo with a unique set of challenges and opportunities that may dissuade him from returning to Europe.
• Physical Demands and Travel: The Saudi Pro League is known for its physical style of play, and extensive travel across the vast country is required. These factors can be physically taxing, especially for an aging player like Ronaldo.
• Leadership and Legacy: Ronaldo's presence in the Middle East allows him to take on a leadership role within his team and contribute to the growth of football in the region. Building a lasting legacy in a league that is still developing might be a compelling motivation for him.
---
Aiming for New Records and Milestones
Ronaldo has always been driven by a desire to break records and achieve milestones in his career. His stay in the Middle East provides him with specific targets to pursue.
• Goal-Scoring Records: Ronaldo is within reach of becoming the all-time leading goal scorer in international football. Moreover, he has set his sights on becoming the top goal scorer in the history of the Saudi Pro League. These records are significant milestones that could keep him in the Middle East for an extended period.
• Inspiring the Next Generation: Ronaldo has often spoken about his aspiration to inspire the next generation of footballers. His presence in the Middle East can have a profound impact on the development of football in the region and encourage young talents to pursue the sport.
As explained above, Cristiano Ronaldo's decision to move to the Saudi Pro League and his subsequent statements make it clear that he is unlikely to return to Europe. The allure of new challenges, financial incentives, and the pursuit of records and legacy in the Middle East have solidified his commitment to his current venture. As Ronaldo continues to make headlines in the Middle East, football fans around the world will be eager to see how his journey unfolds in this new chapter of his illustrious career.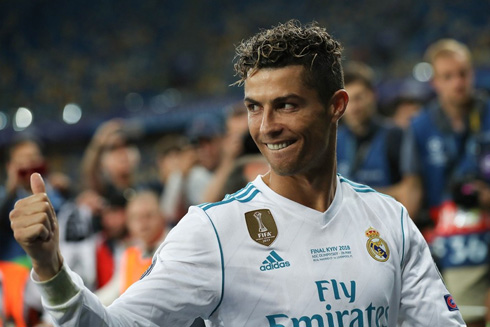 ---
Cristiano Ronaldo next game for Portugal is on November 16 for the EURO Qualifiers, against Liechtenstein. You can watch Liechtenstein vs Portugal, Argentina vs Uruguay, Cyprus vs Spain, England vs Malta, Colombia vs Brazil and Germany vs Turkey, all matches provided from our streaming football game pages.
Portugal next game:
Liechtenstein vs Portugal kick-off time (16-11-2023):
Beijing (China) | UTC/GMT+7: 02:45
India (New Delhi) | UTC/GMT+4.30: 00:15
Saudi Arabia (Riyadh) | UTC/GMT+2: 21:45
Spain (Madrid) | UTC/GMT+1: 20:45
Portugal and England (Lisbon/London) | UTC/GMT+0: 19:45
Rio de Janeiro (Brazil) | UTC/GMT-3: 16:45
New York (United States) | UTC/GMT-4: 15:45
Los Angeles (United States) | UTC/GMT-7: 12:45
Sources: ronaldo7.net / aljazeera.com / espn.com