November 14, 2023
5 reasons to still bet on Ronaldo in the next European Championship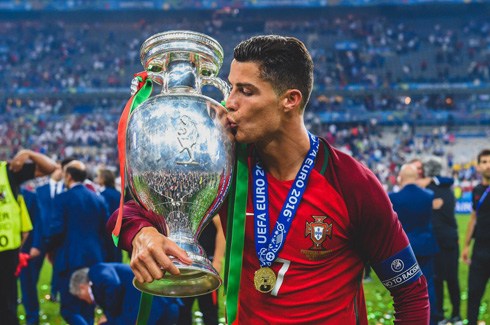 The next European Championship will take place in the summer of 2024, in Germany. Cristiano Ronaldo will celebrate his 39th birthday just a few months before the tournament's debut, but he's still being regarded by many betting experts as one of the key players disputing this European Championship...
As football enthusiasts eagerly await the next European Championship, one name continues to be a beacon of anticipation and excitement - Cristiano Ronaldo. At the age of 38, a stage of life when many footballers start considering retirement, Ronaldo remains a force to be reckoned with. His unparalleled work ethic, rigorous training routine, and dedication to maintaining peak physical condition defy the conventional trajectory of a player in his late 30s. Here are five compelling reasons why betting on Ronaldo in the upcoming European Championship is a wise choice, but if you decide to look for alternative ways for gambling next summer, you can always try casinokennis.com and one of their many seasoned bonuses.
Cristiano Ronaldo - Road to the EURO 2016 title:
---
#1
Goal-Scoring Prowess: A Time-Tested Skill
Ronaldo's goal-scoring record is nothing short of legendary. From his early days at Sporting Lisbon to his illustrious career at Manchester United, Real Madrid, Juventus and now Al Nassr, Ronaldo has consistently found the back of the net. His predatory instinct, lethal finishing, and ability to score from almost any position on the field make him a constant threat to opposition defenses. As the European Championship unfolds, Ronaldo's goal-scoring prowess could be the key factor that propels his team to victory.
---
#2
Big Game Temperament: Rising to the Occasion
In crucial moments, when the pressure is at its peak, Ronaldo has consistently demonstrated his ability to rise to the occasion. His performances in key matches, including European Championship fixtures, have been marked by a blend of skill, composure, and a knack for delivering when it matters most. Whether it's a crucial group stage match or a knockout game, Ronaldo's big-game temperament is an asset that can inspire and lift the entire team.
---
#3
Leadership On and Off the Pitch: Guiding the Team
Ronaldo's impact goes beyond just scoring goals. As a seasoned veteran, he brings invaluable leadership to the team. His experience in top-tier competitions, including multiple European Championships, provides a guiding light for younger teammates. Ronaldo's influence off the pitch, in the locker room and during training sessions, contributes to a positive team dynamic. In the pressure-cooker environment of a major tournament, having a leader of Ronaldo's caliber can make a significant difference.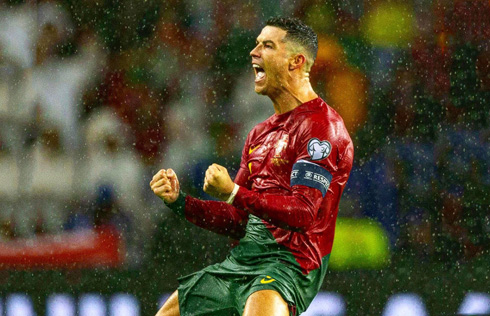 ---
#4
Adaptability: Evolving with the Game
Football evolves, and so do its players. Ronaldo's ability to adapt his playing style as he ages sets him apart. From the explosive winger at Sporting Lisbon to the clinical striker at Real Madrid, or the versatile forward we've seen in his more recent years at Manchester United and Juventus, Ronaldo has showcased remarkable adaptability. This adaptability allows him to fit seamlessly into different tactical systems, making him an asset for managers looking to optimize their team's performance in the European Championship.
---
#5
Records and Legacy: Aiming for Greatness
For Ronaldo, every tournament is an opportunity to etch his name further into the annals of football history. His pursuit of records is relentless, and the European Championship provides a stage where he can add more milestones to his already illustrious career. Whether it's becoming the tournament's all-time top scorer or lifting the trophy with his national team, Ronaldo's hunger for greatness fuels not only his personal ambitions but also the collective aspirations of the team he represents.
As we eagerly anticipate the next European Championship, betting on Cristiano Ronaldo is not just a wager on an individual player; it's a bet on experience, leadership, adaptability, and an unwavering commitment to success. In a sport where the margin between victory and defeat is often razor-thin, having Ronaldo in your corner could be the decisive factor that tips the scales in favor of glory...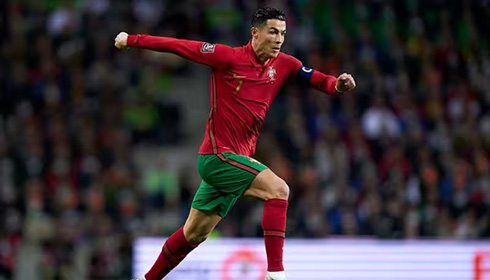 ---
Cristiano Ronaldo next game for Portugal is on November 11 for the EURO Qualifiers, against Liechtenstein. You can watch Liechtenstein vs Portugal, Argentina vs Uruguay, Cyprus vs Spain, England vs Malta, Colombia vs Brazil and Germany vs Turkey, all matches provided from our soccer live game pages.
Portugal next game:
Liechtenstein vs Portugal kick-off time (16-11-2023):
Beijing (China) | UTC/GMT+7: 02:45
India (New Delhi) | UTC/GMT+4.30: 00:15
Saudi Arabia (Riyadh) | UTC/GMT+2: 21:45
Spain (Madrid) | UTC/GMT+1: 20:45
Portugal and England (Lisbon/London) | UTC/GMT+0: 19:45
Rio de Janeiro (Brazil) | UTC/GMT-3: 16:45
New York (United States) | UTC/GMT-4: 15:45
Los Angeles (United States) | UTC/GMT-7: 12:45
Sources: ronaldo7.net / cbssports.com