November 13, 2023
How Cristiano Ronaldo's move to Saudi will affect sports bettors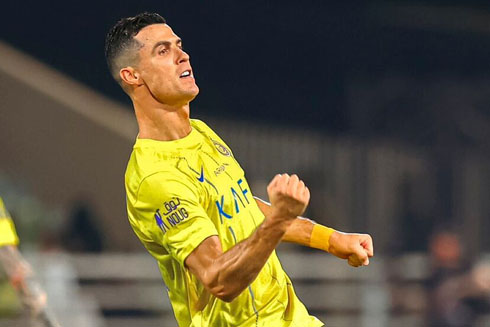 When Ronaldo revealed his intentions of moving to the Middle East to play for Al Nassr, everyone was caught by surprise, including sports bookmakers. With Ronaldo in Saudi Arabia, the odds for this specific market have changed and adapted to the new reality...
With his recent move to Saudi Arabian club Al Nassr early this year, Cristiano Ronaldo has once again made headlines in the world of football. Known for his incredible skills and goal-scoring abilities, Ronaldo has become a household name in the sport. His move to Saudi Arabia has not only created a buzz among football fans but has also caught the attention of sports bettors worldwide. Many sports bettors are worried about the lack of betting opportunities now that Ronaldo is no longer playing for a major European team, however, you simply have to log on to the best UK bookies to that this is no longer the case. This article will cover Ronaldo's career and his move to Saudi, as well as outline the impact on sports bettors.
Cristiano Ronaldo - The rise to the top:
---
Who is Ronaldo?
Cristiano Ronaldo, often referred to as CR7, is a Portuguese professional footballer who has achieved great success throughout his career. He has played for top clubs like Sporting Lisbon, Manchester United, Real Madrid and Juventus. Ronaldo is known for his speed, agility and goal-scoring prowess, which has earned him numerous accolades and records.
---
Ronaldo's move to Saudi
Ronaldo made the move to Saudi in January of 2023, to play for a Saudi-based team, Al Nassr. According to Saudi state-owned media, Ronaldo will earn an estimated $200 million a year with Al Nassr, making him the world's highest-paid soccer player. This lucrative deal has not only secured Ronaldo's financial future but has also put Saudi Arabian football on the map. The move has attracted global attention and has sparked a renewed interest in Saudi football.
---
Increase of betting interest in Saudi football
Shortly after the 37-year-old's signing with Al Nassr, the club's Instagram page gained over 5.3 million new followers. Its official website was inaccessible after exceeding its bandwidth limit due to the sudden surge in traffic and the hashtag #HalaRonaldo – Hello, Ronaldo in Arabic – was trending for days across the Middle East on Twitter. This surge in popularity has also translated into an increase in betting interest in Saudi football.
Sports bettors are always on the lookout for new opportunities and exciting events to wager on. Ronaldo's move to Saudi Arabia has created a new dynamic in the football world,and bettors are eager to see how he performs in his new team. The increased attention and media coverage surrounding Ronaldo's move have led to a surge in betting activity on Saudi football matches.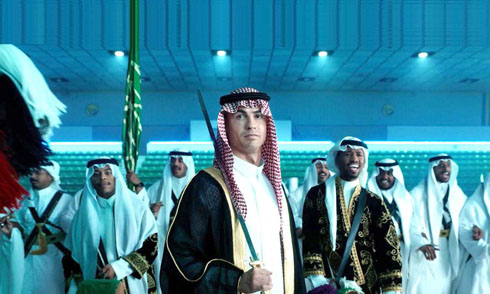 ---
What this means for Ronaldo's former team, Juventus Italy
Ronaldo's departure from Juventus in Italy has left a void in the team. As one of the most famous and influential players in the world, Ronaldo brought a lot of attention to the club. His presence attracted not only fans but also sports bettors who were drawn in by the hype surrounding his performances. With Ronaldo's move to Saudi Arabia, Juventus Italy may experience a decrease in betting interest and overall attention from sports bettors.
---
It is likely he will still play for Portugal's national team
Despite his move to Saudi Arabia, it is highly likely that Ronaldo will continue to represent Portugal's National Team. Ronaldo has been a key player for Portugal for many years and has achieved great success with the national team, including winning the UEFA European Championship in 2016. His presence in the team is crucial and sports bettors will still have the opportunity to wager on his performances in international competitions.
In conclusion, Cristiano Ronaldo's move to Saudi Arabia has had a significant impact on the world of football and sports betting. His arrival has generated a surge in interest in Saudi football, leading to increased betting activity. However, his departure from Juventus in Italy may result in a decrease in betting interest for the club. Nevertheless, Ronaldo's influence and presence in the sport will continue to attract sports bettors, especially when he represents Portugal's National Team.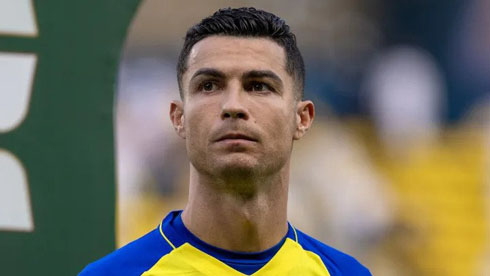 ---
Cristiano Ronaldo next game for Portugal is on November 11 for the EURO Qualifiers, against Liechtenstein. You can watch Liechtenstein vs Portugal, Argentina vs Uruguay, Cyprus vs Spain, England vs Malta, Colombia vs Brazil and Germany vs Turkey, all matches provided from our live football game pages.
Portugal next game:
Liechtenstein vs Portugal kick-off time (16-11-2023):
Beijing (China) | UTC/GMT+7: 02:45
India (New Delhi) | UTC/GMT+4.30: 00:15
Saudi Arabia (Riyadh) | UTC/GMT+2: 21:45
Spain (Madrid) | UTC/GMT+1: 20:45
Portugal and England (Lisbon/London) | UTC/GMT+0: 19:45
Rio de Janeiro (Brazil) | UTC/GMT-3: 16:45
New York (United States) | UTC/GMT-4: 15:45
Los Angeles (United States) | UTC/GMT-7: 12:45
Sources: ronaldo7.net / si.com / beinsports.com