September 19, 2023
Ronaldo's influence: How he transformed Juventus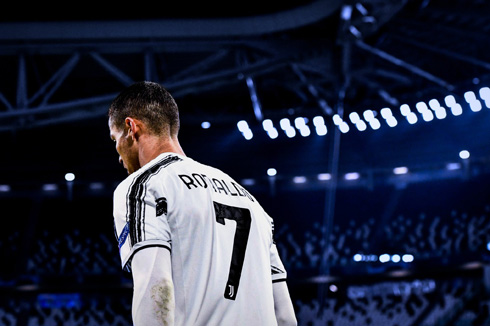 In 2018, Cristiano Ronaldo's transfer to Juventus stunned many. After a successful spell with Real Madrid, he ventured to Serie A's top team, Juventus. However, Ronaldo's three-year stint in Turin had unforeseen challenges and deviations from the expected...
Cristiano Ronaldo's move to Juventus in the summer of 2018 sent shockwaves through the footballing world. The five-time Ballon d'Or winner had just secured four Champions League triumphs with Real Madrid, three of those in consecutive years, and was now embarking on a new adventure in the Serie A. Juventus, Italy's top team at the time, seemed like the perfect destination for the soccer legend. But five years later, the story of Ronaldo's time in Turin has some unexpected twists and not everything went according to plan.
Cristiano Ronaldo - Unstoppable at Juventus:
---
On the Pitch: Great Expectations, Mixed Results
The arrival of Ronaldo was supposed to be the final piece of the puzzle for Juventus. This move would secure their dominance in Italy and propel them to Champions League glory.
When Cristiano Ronaldo first joined Juventus, every time they played a game, the betting odds and predictions heavily favoured them, showing just how much of an impact he had. If you checked out reputable sports betting sites, you'd consistently find that Juventus were the favourites.
However, the reality on the pitch didn't quite match the expectations. While Ronaldo certainly scored plenty of goals, Juventus' performance in domestic and European competitions stagnated during his tenure.
Despite having a squad value much higher than clubs like Ajax, Lyon, and Porto, Juventus failed to advance beyond the Champions League quarter-finals in any of the seasons with Ronaldo.
Their domestic dominance also stopped, with Andrea Pirlo's stint as manager ending with the club barely scraping into fourth place in Serie A. It's safe to say that the huge investment in one player didn't lead to significant improvements on the field.
---
Off the Pitch: Mixed Returns
Off the pitch, Ronaldo's impact was a mixed bag as well. His annual net salary of €31 million meant that Juventus' gross salary expenditure was approximately €57 million.
In other words, the club spent €86 million on Ronaldo each year. This represented around 22% of the club's total operating revenues at the time, which was €400 million.
With the return of Massimiliano Allegri as manager, Juventus decided it was time for a change. Ronaldo was transferred back to Manchester United for €15 million, which is €14 million less than his net book value at the end of June 2021.
This move provided financial relief for Juventus and allowed them to earn additional fees based on performance objectives.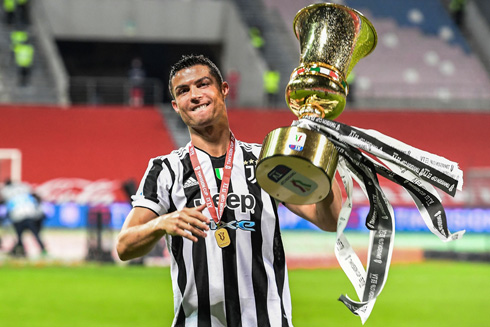 ---
Commercial Success and Challenges
It wasn't all negative for Juventus from a business perspective. In Ronaldo's first season, his presence significantly boosted matchday and commercial income.
Stadium revenues grew by 25%, reaching €71.5 million, partly due to a more expensive ticket pricing strategy. Commercial revenues also grew substantially, with a 30% increase to €185.4 million in the 2018/19 season.
Ronaldo's star power also led to a commercial upgrade of the Juventus jersey, increasing sponsorship values from €40 million to a staggering €101 million.
Sponsors like Jeep and Adidas signed substantial deals, with Jeep agreeing to an annual €45 million jersey deal and Adidas committing to a yearly €51 million kit supply agreement. A new back-of-shirt deal with Cygames worth €5 million per year further added to the club's commercial success.
---
Followers
When Ronaldo joined Juventus, his massive global fan base followed him to the Italian champions. This move caused a significant surge in Juventus' online popularity. On Instagram alone, Juventus saw a whopping 25% increase in their followers, showing just how much of an influence Ronaldo wields.
Now, let's talk numbers. Juventus gained six million new fans across Facebook, Twitter, and Instagram. This boosted them to 35 million Facebook followers, 6.2 million on Twitter, and 15.3 million on Instagram. In his three-year stay at the club, Juve's social media following doubled, from 50m to 113m followers.
---
Conclusion: A Complex Legacy
In the end, Cristiano Ronaldo's time at Juventus had its ups and downs, both on and off the pitch. However, while the club may have faced challenges during his time in Turin, there's no denying that Ronaldo remains a global football icon whose presence can transform a club in terms of revenue and expectations.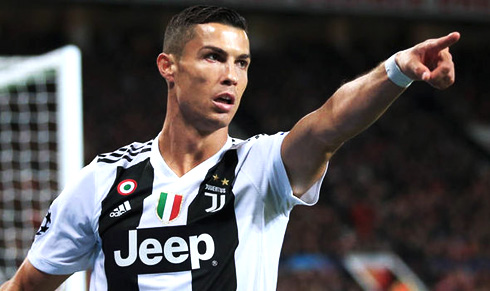 ---
Cristiano Ronaldo next game for Al Nassr is on September 19 for the AFC Champions League, against Persepolis. You can watch Persepolis vs Al Nassr, Real Madrid vs Union Berlin, Barça vs Antwerp, Man City vs Red Star, PSG vs Borussia Dortmund and Milan vs Newcastle, all matches provided from our soccer streaming game pages.
Al Nassr next game:
Persepolis vs Al Nassr kick-off time (19-09-2023):
Beijing (China) | UTC/GMT+8: 02:00
India (New Delhi) | UTC/GMT+5.30: 23:30
Saudi Arabia (Riyadh) | UTC/GMT+3: 21:00
Spain (Madrid) | UTC/GMT+2: 20:00
Portugal and England (Lisbon/London) | UTC/GMT+1: 19:00
Rio de Janeiro (Brazil) | UTC/GMT-3: 16:00
New York (United States) | UTC/GMT-4: 14:00
Los Angeles (United States) | UTC/GMT-7: 11:00
Sources: ronaldo7.net / cnbc.com / dailymail.co.uk