September 12, 2023
Is Saudi Arabia going to be Ronaldo's last adventure in football?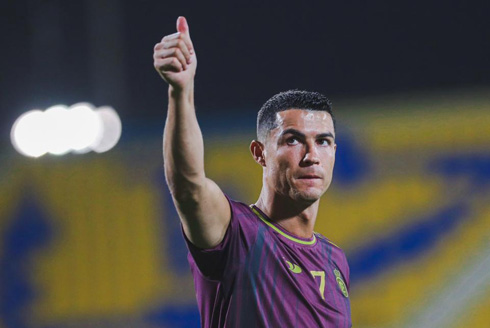 Cristiano Ronaldo's unexpected transfer to Al Nassr stirred significant buzz in the football world, leading many to question the trajectory of his illustrious career. The move raised questions about what might be next for one of the sport's most iconic players ever and whether Saudi Arabia was really his final destination...
The football world was abuzz with whispers and rumors when Cristiano Ronaldo announced his move to a Saudi Arabian club, Al Nassr. The move was unexpected, bringing forth a myriad of questions about the trajectory of the legend's football journey. Could this be the final destination for one of the most successful players in the history of the sport? Or does Ronaldo still have any ace up his sleeve and is preparing to surprise us all with a move to Curacao one day, where gambling and sites like https://www.curacaocasinospelen.com have become very popular in the last years?
Cristiano Ronaldo - On a different level:
---
Ronaldo's Storied Career
To truly appreciate the gravity of Ronaldo's move, one must first take a step back and look at his career trajectory. Starting off in Portugal with Sporting CP:
Made his major breakthrough at Manchester United, solidifying his position as one of the top footballers in the world.
Continued to break records and amass trophies with Real Madrid, becoming their all-time top scorer.
Made a high-profile switch to Juventus where he won two Serie A titles.
With every move, Ronaldo defied the odds, adapted to new playing conditions, and always rose to the occasion, making his recent switch to Saudi Arabia all the more intriguing.
---
The Age Factor
Age is an inevitable factor in the world of sports, with few escaping its toll. At 38, Ronaldo is certainly in the twilight of his illustrious career. Physiologically, players start facing declines in their speed, agility, and stamina as they approach their mid-30s. However, Cristiano Ronaldo, always the outlier, has continued to maintain an enviable level of fitness.
His dedication to his craft, stringent training regimes, and dietary discipline have certainly played a role in prolonging his career. But the question remains: for how much longer can he defy the norms associated with aging athletes?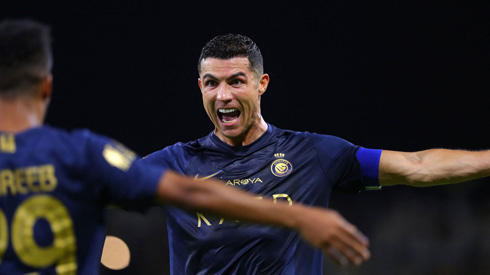 ---
What Lies Ahead for Ronaldo?
Given his illustrious history and unparalleled determination, it seems almost dismissive to assume Ronaldo's football adventure would conclude in Saudi Arabia. Some possible future paths include:
Return to his Roots: A swan song at Sporting CP, where he started his senior professional journey, might be in the cards.
MLS Adventure: Major League Soccer in the USA has often been a destination for European stars looking for a fresh challenge. David Beckham, Zlatan Ibrahimovic, and Wayne Rooney are just a few names who have ventured across the Atlantic.
Asian Markets: Leagues in China and Japan are also possibilities. They've been known to attract big names with lucrative contracts and a new football culture.
Non-playing roles: Transitioning into management, coaching, or an ambassadorial role for football are options that stars of Ronaldo's caliber often consider post their playing days.
---
Saudi Arabia's Rising Football Profile
Ronaldo's move to Saudi Arabia isn't just about him; it's also a testament to Saudi Arabia's increasing prominence in the footballing world. With significant financial investments, the nation has been pushing to make a mark on both the Asian and global football stages. Hosting major football events and roping in legends like Ronaldo are strategic moves to not just improve the domestic league's standard but also position Saudi Arabia as a major football hub.
---
Ronaldo: Beyond Football
While discussions around Ronaldo predominantly center on his football achievements, his brand extends well beyond the pitch. His philanthropic endeavors, entrepreneurial ventures, and social media dominance make him a global icon. Even after hanging up his boots, he is likely to remain in the limelight, influencing the worlds of fashion, business, and entertainment.
Ronaldo's journey, from the streets of Madeira to the grand stadiums of Europe and now to Saudi Arabia, is the stuff of legends. Whether Saudi Arabia is his final playing destination or just another chapter in his enduring saga remains to be seen. One thing, however, is certain: the football world will be watching, waiting, and ever-appreciative of every moment he graces the pitch.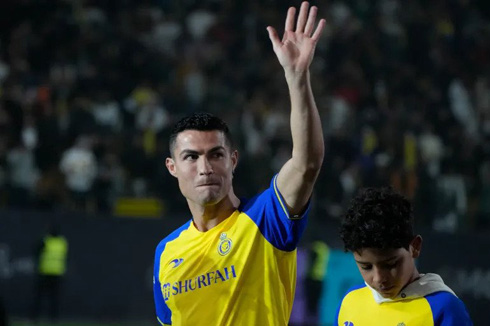 ---
Cristiano Ronaldo next game for Al Nassr is on September 16 for the Saudi Pro League, against Al Raed. You can watch Al Raed vs Al Nassr, Bolivia vs Argentina, Spain vs Cyprus, Scotland vs England, Italy vs Ukraine and Germany vs France, all matches provided from our soccer live game pages.
Al Nassr next game:
Al Raed vs Al Nassr kick-off time (16-09-2023):
Beijing (China) | UTC/GMT+8: 23:00
India (New Delhi) | UTC/GMT+5.30: 20:30
Saudi Arabia (Riyadh) | UTC/GMT+3: 18:00
Spain (Madrid) | UTC/GMT+2: 17:00
Portugal and England (Lisbon/London) | UTC/GMT+1: 16:00
Rio de Janeiro (Brazil) | UTC/GMT-3: 12:00
New York (United States) | UTC/GMT-4: 11:00
Los Angeles (United States) | UTC/GMT-7: 08:00
Sources: ronaldo7.net / si.com / aljazeera.com