August 30, 2023
When will Cristiano Ronaldo retire?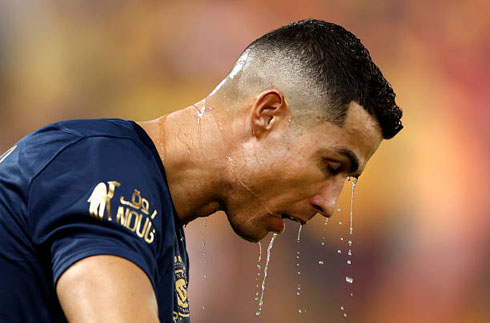 Cristiano Ronaldo is now 38 years old and no one knows until when he will remain playing football at the highest level. After more than 20 years in elite football, Ronaldo is not opening his game about his retirement plans...
Cristiano Ronaldo, a name that reverberates throughout football, has left an indelible mark on the sport. Ronaldo's journey has been nothing short of extraordinary, from humble beginnings to record-breaking accomplishments. However, amidst the admiration and excitement, a lingering question persists: When will the football icon decide to hang up his boots?
Cristiano Ronaldo - Hat-trick status:
---
Factors influencing retirement decision
As Ronaldo advances in age, several factors come into play. His physical condition and performance on the pitch will inevitably influence the timing of his retirement. Personal aspirations and the desire for fresh challenges could also sway his decision. Considering his role as a mentor and desire to solidify his legacy, retirement becomes a complex equation. His situation in Saudi seems very stable, as well as his performance. Not to mention that he signed a seven-year contract.
---
Speculations and retirement rumors
Media outlets and fans alike indulge in speculation about Ronaldo's retirement, fueled by his exceptional career timeline. Ronaldo himself has hinted at retirement plans, suggesting he may continue playing well into his 40s. The footballing world awaits his decision, which will undoubtedly leave an impact on clubs, leagues, and fans across the globe.
---
Comparisons with other football legends
Drawing parallels with other football greats, the timing of retirement varies significantly. Players like Paolo Maldini and Ryan Giggs extended their careers well into their 40s, while others, like Zinedine Zidane, retired earlier. Balancing the hunger for competition with the inevitable effects of aging poses a unique challenge for each player. Then again, offensive players tend to quit earlier due to the requirements on the field.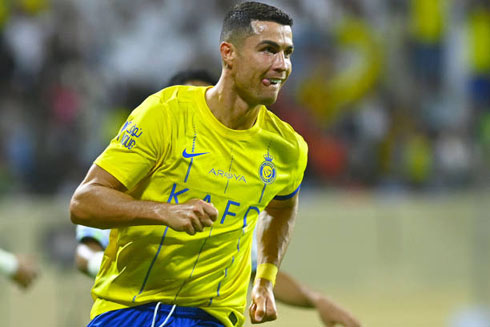 ---
Off-field ventures and post-retirement plans
Beyond the pitch, Ronaldo's entrepreneurial spirit has flourished. His CR7 brand spans fashion, fragrances, and hotels, showcasing his business acumen. He could venture into coaching, management, or ambassadorial roles post-retirement, sharing his wisdom and passion for the sport with the next generation.
Ronaldo is a big role model to the new generation of football players and many would love to see him in a management role. Remember the Euros when he was an acting coach for his Portugal?
---
Bet on Ronaldos retirement?
Many thought that Cristiano Ronaldo would end his career after Manchester United. That was as all we know not the case. Some of the betting sites without a Swedish license, i.e MGA betting sites are setting the odds on 2.0 on Ronaldo to get back to Europe. What a turn of events that would be!
---
The last wrap
In the annals of football history, Cristiano Ronaldo's name stands tall. His unparalleled achievements, remarkable work ethic, and enduring passion have made him an inspiration to millions. As we ponder the question of when he will retire, let us savor the privilege of witnessing his exceptional journey, and embrace the uncertainty that accompanies the inevitable transition.
That said, Ronaldo will most likely retire once his contract with Al Nassr expires. Ronaldo will then be 40 years old and even though he might still be able to perform on the field, one slight injury could end his career (even in advance).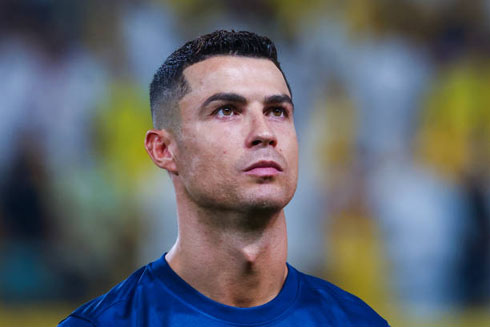 ---
Cristiano Ronaldo next game for Al Nassr is on September 2 for the Saudi Pro League, against Al Hazm. You can watch Al Hazm vs Al Nassr, Real Madrid vs Getafe, Inter Miami vs Nashville, Manchester City vs Fulham, Chelsea vs Wimbledon and AS Roma vs AC Milan, all matches provided from our live football game pages.
Al Nassr next game:
Al Hazm vs Al Nassr kick-off time (02-09-2023):
Beijing (China) | UTC/GMT+8: 02:00
India (New Delhi) | UTC/GMT+5.30: 23:30
Saudi Arabia (Riyadh) | UTC/GMT+3: 21:00
Spain (Madrid) | UTC/GMT+2: 20:00
Portugal and England (Lisbon/London) | UTC/GMT+1: 19:00
Rio de Janeiro (Brazil) | UTC/GMT-3: 15:00
New York (United States) | UTC/GMT-4: 14:00
Los Angeles (United States) | UTC/GMT-7: 11:00
Sources: ronaldo7.net / as.com / espn.com