August 21, 2023
Icons of English football: Remembering the legends and where they are now!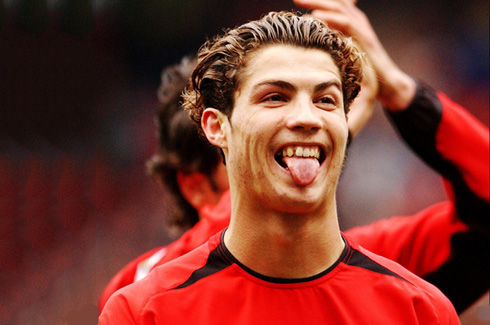 Those who had the chance to watch Ronaldo's first steps in the Premier League will certainly remember the impact he had in the competition. The skinny kid who got handed the iconic number 7 jersey at Old Trafford really managed to turn the Premier League upside down...
From the alleys of London to the bustling stadiums of Manchester, English football has been graced with icons who've left an unforgettable mark. These football legends have not only showcased extraordinary skills on the field but have also inspired generations one after another. All Championship promotion odds by Ladbrokes, require an in depth look at how these icons can affect a clubs chances in the big leagues...
Cristiano Ronaldo - Making the Premier League look easy:
---
Cristiano Ronaldo: The Phenomenon
Born in Madeira, Portugal, Ronaldo's love for football was evident from a young age. Like a moth to a flame, he was irresistibly drawn to the beautiful game. Did you know Ronaldo practiced for hours with a soda can because he couldn't afford a football?
---
Manchester United: Rising to Prominence
Ronaldo's transfer to Manchester United was the turning point in his career. Under the mentorship of Sir Alex Ferguson, he transformed from a raw talent into a world-class player. Remember his free-kick against Portsmouth? Pure magic!
---
Global Stardom and Further Success
Ronaldo's journey wasn't just confined to England. His stints with Real Madrid and Juventus showcased his unparalleled prowess. Yet, his heart always had a special place for English football.
---
Return to Old Trafford
In 2021, the prodigal son returned. Ronaldo's comeback to Manchester United was nothing short of a fairy tale. The electrifying atmosphere when he stepped onto Old Trafford, wasn't it just palpable?
---
Off the Pitch: Ronaldo's Ventures
From CR7 branded clothing to his luxurious hotels, Ronaldo's empire extends beyond football. Ever tried his CR7 perfume? The scent captures the essence of his charisma!
---
Legacy and Influence on English Football
Ronaldo's legacy in English football is immense. He redefined the standards of fitness, professionalism, and commitment. Can you imagine the Premier League without his iconic moments?
---
Other noteworthy English football icons (Brief mentions)
While Ronaldo shines bright, English football has been home to other stars like David Beckham, Wayne Rooney, and Steven Gerrard. Each brought their unique flair to the game.
---
The Evolution of Football Icons Over Time
From George Best's flair in the 70s to Ronaldo's athleticism in the 2000s, the definition of an icon has evolved. Yet, the passion remains unchanged, doesn't it?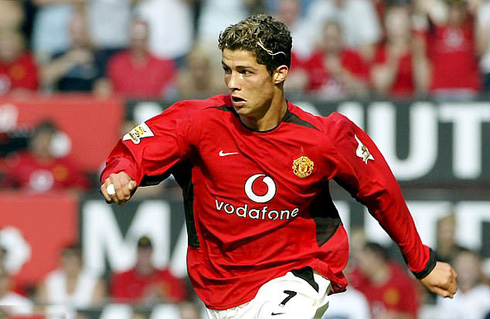 ---
The Resilience and Perseverance of Football Legends
Every legend, including Ronaldo, has faced adversity. But it's their resilience that sets them apart. Remember Ronaldo's comeback from injury? Pure determination!
During his illustrious time at Manchester United, Ronaldo didn't just shine against Premier League giants; he also faced several Championship clubs, especially in domestic cup competitions like the FA Cup and the Carabao Cup (previously known as the League Cup).
---
Battles in the FA Cup
The FA Cup, with its charm of pitting Goliaths against Davids, saw Ronaldo facing off against a few Championship sides. One notable instance is when Manchester United clashed with Reading in 2007. Ronaldo dazzled with his flair, giving defenders a tough day at the office.
---
Carabao Cup Conquests
In the League Cup, Ronaldo had more opportunities to test his mettle against lower-tier sides. Clubs like Derby County and Coventry City were among those who faced the challenge of keeping the Portuguese maestro in check.
---
Highlights and Memories
While top-tier battles often stole the limelight, Ronaldo's encounters with Championship clubs had their own charm. These games provided a platform for him to showcase his skills and were a testament to the depth and competitiveness of English football. Who could forget his mazy runs or those rocket shots that left Championship goalkeepers rooted to the spot?
---
Ronaldo in a Championship Club: The Odds of Promotion
Imagine, for a moment, Cristiano Ronaldo donning the jersey of a Championship side. The very thought sends ripples of excitement across the footballing community. But what would the odds have been for such a club to clinch promotion to the Premier League with Ronaldo in their ranks?
---
The Ronaldo Effect
Ronaldo's inclusion in any team would undeniably raise its profile. With his ability to change the course of a match single-handedly, ticket sales would skyrocket, global viewership would spike, and morale within the squad would soar. His mere presence would galvanize teammates, urging them to perform better.
---
Analyzing the Odds with Ladbrokes
While the Championship is a competitive league with its unique challenges, having Ronaldo would undoubtedly be a game-changer. Given such a scenario, bookmakers, especially when considering the Championship promotion odds by Ladbrokes, would likely slash the odds of the club gaining promotion significantly. Ronaldo's track record of scoring crucial goals and his leadership on and off the pitch would make the club's chances of securing a top-two automatic promotion spot, or at least making the playoffs, highly probable.
---
The Intangibles
Beyond goals and assists, Ronaldo would bring a winning mentality. He'd be the player others turn to in difficult moments, instilling belief that any game, regardless of the situation, could be won. This psychological boost cannot be quantified but plays a pivotal role in a team's journey through a grueling Championship season.
While this remains a delightful hypothetical, with the potential shift in the Championship promotion odds by Ladbrokes in mind, one can assert that the odds would have been heavily in favour of a Championship club achieving promotion with Ronaldo leading their charge. However, the beauty of football lies in its unpredictability – but with Ronaldo, some bets become safer than others.
---
The Future: Upcoming Icons in English Football
The future holds promise with talents like Foden, Bellingham. Who knows? The next Ronaldo might just be around the corner.
---
The Undying Legacy of Football Icons
From Ronaldo's mesmerizing footwork to his philanthropic endeavors, he epitomizes what a football icon should be. As we remember these legends, we're reminded of the beauty of football and its ability to inspire.
---
FAQS
When did Ronaldo first join Manchester United?
In 2003, as a young 18-year-old.
How many goals did Ronaldo score in his first stint with Manchester United?
He scored 118 goals in 292 appearances.
Which other clubs has Ronaldo played for?
Apart from Manchester United, he has played for Sporting CP, Real Madrid, Juventus, and Al Nassr.
Has Ronaldo won any titles with Manchester United?
Yes, he has won three Premier League titles, a UEFA Champions League, among others.
What is CR7 in reference to Ronaldo?
CR7 is a brand associated with Ronaldo, combining his initials (CR) and his jersey number (7).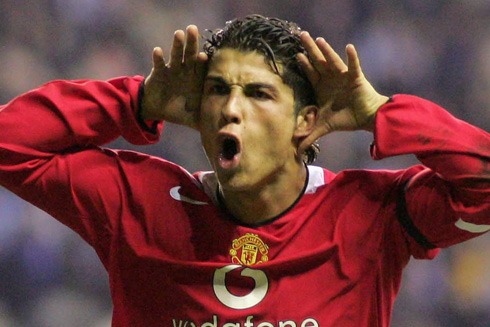 ---
Cristiano Ronaldo next game for Al Nassr is on August 22 for the Asian Champions League, against Al Ahli. You can watch Al Nassr vs Al Ahli, Celta Vigo vs Real Madrid, Cincinnati vs Inter Miami, Manchester United vs Nottingham Forest, Arsenal vs Fulham and Chelsea vs Luton Town, all matches provided from our streaming soccer game pages.
Al Nassr next game:
Al Nassr vs Al Ahli kick-off time (22-08-2023):
Beijing (China) | UTC/GMT+8: 01:20
India (New Delhi) | UTC/GMT+5.30: 22:50
Saudi Arabia (Riyadh) | UTC/GMT+3: 20:20
Spain (Madrid) | UTC/GMT+2: 19:20
Portugal and England (Lisbon/London) | UTC/GMT+1: 18:20
Rio de Janeiro (Brazil) | UTC/GMT-3: 14:20
New York (United States) | UTC/GMT-4: 13:20
Los Angeles (United States) | UTC/GMT-7: 10:20
Sources: ronaldo7.net / premierleague.com / readingfc.co.uk