August 16, 2023
Ronaldo had a glorious career but more triumphs still await...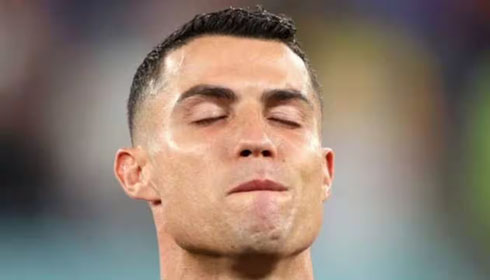 With more than 20 years of professional football in his legs, Ronaldo has tasted success in many forms. He won dozens of trophies for every club he played for and he also filled his personal trophy cabinet with individual awards. And at the age of 38, the Portuguese superstar is still chasing more trophies...
Cristiano Ronaldo, a name that resonates with excellence, dedication, and unmatched talent in the world of football. With a career that reads like a masterpiece and an insatiable hunger for victory, Ronaldo's journey has been nothing short of awe-inspiring. From his early days to his current stardom, the Portuguese sensation has carved a legacy that leaves football enthusiasts worldwide in admiration. In this article, we delve into the remarkable achievements of Ronaldo's illustrious career and peek into the exciting possibilities that lie ahead. And for those who seek an added thrill, we'll explore the world of betting with a nod to Betway's free bet no deposit offer. Let's celebrate the journey of a true football legend!
Cristiano Ronaldo - A star never stops shining:
---
Rising to Greatness: Ronaldo's Early Years
Cristiano Ronaldo's journey to becoming a football icon began on the streets of Madeira, Portugal. His raw talent and dedication caught the attention of Sporting CP, where he honed his skills and caught the eye of scouts from Manchester United. In 2003, he made a transformative move to the English Premier League, marking the beginning of an era that would forever change the landscape of football.
---
Glory at Manchester United: An Era of Triumphs
Ronaldo's stint with Manchester United was a period of unrivaled success. He led the team to three Premier League titles, a UEFA Champions League trophy, and numerous individual accolades, including his first Ballon d'Or in 2008. His mesmerizing skills, blistering pace, and innate ability to score goals left fans and rivals alike in awe.
---
Real Madrid Reign: Setting Records Afire
In 2009, Ronaldo's journey led him to Real Madrid, where he shattered records and raised the bar even higher. During his nine-year tenure, he won four Champions League titles, became Real Madrid's all-time leading scorer, and secured four Ballon d'Or awards. His partnership with the club was nothing short of legendary, and his legacy continues to inspire the next generation.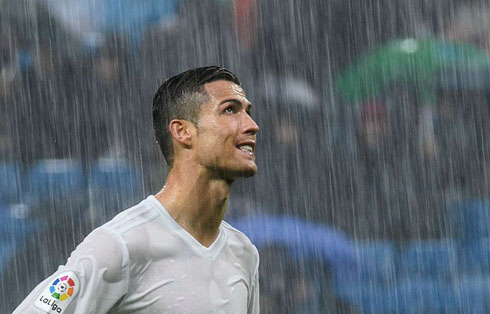 ---
Juventus and Beyond: A Legacy in Progress
Ronaldo's move to Juventus in 2018 marked a new chapter in his career. Despite challenges, he has continued to exhibit his unmatched skill and determination, adding Serie A titles to his list of achievements. As he continues to write his story, there's no doubt that more milestones and records await his indomitable spirit.
---
The Future Awaits: Ronaldo's Path of Triumphs
As Cristiano Ronaldo advances in age, his hunger for victory remains unquenched. With his return to Manchester United in 2021, he rekindled the flames of anticipation and excitement among fans. The future holds the promise of new triumphs, records to be shattered, and more chapters to be written in the extraordinary saga of his career.
---
Betting on Ronaldo's Success: A Thrill with Betway
For those seeking an added thrill while celebrating Ronaldo's achievements, Betway offers a remarkable opportunity. With their free bet no deposit offer, you can engage in the excitement of betting without risking your own funds. Whether you're predicting Ronaldo's next goal or his team's triumph, this offer adds an extra layer of exhilaration to your football experience.
Cristiano Ronaldo's achievements have painted a canvas of excellence in the world of football. From his early days to his current journey, his dedication, skill, and insatiable thirst for victory have forged a legacy that transcends borders and generations. As he continues to etch his name in football history, we eagerly await the triumphs and records that lie ahead. And for those who wish to join in the excitement, Betway's free bet no deposit offer awaits, inviting you to experience the thrill of betting while celebrating the journey of a true football legend.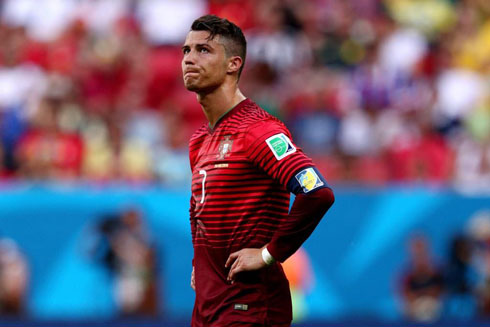 ---
Cristiano Ronaldo next game for Al Nassr is on August 19 for the Saudi Pro League, against Al Taawon. You can watch Al Nassr vs Al Taawon, Nottingham Forest vs Sheffield United, Liverpool vs AFC Bournemouth, Tottenham vs Manchester United, Manchester City vs Sevilla and Werder Bremen vs Bayern Munich, all matches provided from our live football game pages.
Al Nassr next game:
Al Nassr vs Al Taawon kick-off time (19-08-2023):
Beijing (China) | UTC/GMT+8: 02:00
India (New Delhi) | UTC/GMT+5.30: 23:30
Saudi Arabia (Riyadh) | UTC/GMT+3: 21:00
Spain (Madrid) | UTC/GMT+2: 20:00
Portugal and England (Lisbon/London) | UTC/GMT+1: 19:00
Rio de Janeiro (Brazil) | UTC/GMT-3: 15:00
New York (United States) | UTC/GMT-4: 14:00
Los Angeles (United States) | UTC/GMT-7: 11:00
Sources: ronaldo7.net / theguardian.com / cnn.com