August 11, 2023
The socio-economic impact of major football tournaments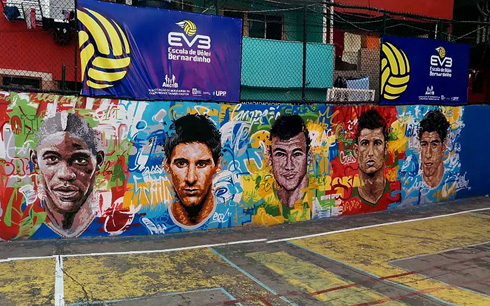 Major big tournaments don't happen every day, but when they do take place, their socio-economic shockwaves are simply brutal. The impact is even bigger when global icons like Cristiano Ronaldo or Lionel Messi are involved in the tournament...
Football has become a global forum for socio-economic transactions and interactions. Due to the careful and expensive measures taken by organizers, teams, coaches, and even fans for a single football tournament, the impact is massive worldwide. The rare opportunity to see some of the biggest players this sport has to offer in action is something that shouldn't be underestimated by any means and Cristiano Ronaldo embodies it perfectly. Many earn from online betting websites like on https://bettingsites24.co.za/. This is just a peak at the socio-economic impact of major football tournaments. Considering the fact that football brings in almost 4 billion people worldwide, it is obvious that it is a source of brilliantly huge networking...
Cristiano Ronaldo - The brutal economics of the World Cup:
---
Increases popularity
Countries and region that host football tournaments like the FIFA World Cup gets global publicity. This increases the global awareness of people from all around the world about the culture, religion, food, and tourist spots of the places. Therefore, there is a boost in commerce. This is even more noticeable when major players like Cristiano Ronaldo and Messi participate in the tournament, due to their own fan base being huge.
The travel industry sees an influx of international passengers as they prepare to see their favorite team's match. This leads to good business for the host region, and can be a major tourist puller.
---
Local sellers receive more customers
Since most customers during a major football tournament are foreigners, they are more eager to buy the goods they see. Famous football players and popular teams promote brands while then matches are held. This leads to a strong foundation for economic franchises.
---
Inspiring generations
Young generations are greatly inspired by football and particularly superstar athletes like Cristiano Ronaldo. They get in touch with creativity, curiosity, and team spirit while they discover the spirit of sportsmanship.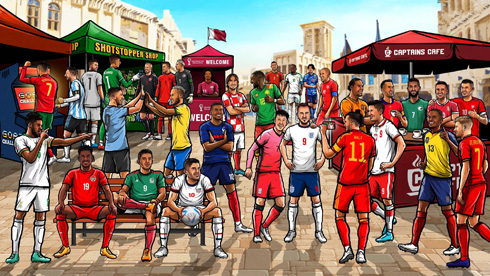 ---
Revenues
The five major European Leagues have generated a revenue of €17.2 billion in 2022, according to reports. Especially after Covid, the return of fans has led to an increase of 13% in revenue, which was €9.2 billion in 2021-22. This has been reported by Deloitte Football Money League 2023.
Women's football contributed 40 billion USD to global GDP in ten years' time, according to the World Trade Organization. The 2023 Women's World Cup will generate USD 220 billion, according to the Director-General Okonjo-Iweala.
---
Newer technology
Focus is given to investment in technology like VAR technology and building structures like stadiums, restrooms, and fast food centers during major football tournaments. This leads to more opportunities, employment chances, and social welfare for the community. The field of innovation witnessed environmentally designed stadiums, saving up to 45%. Sensors were placed around Qatar's capital city so that international fans could track taxi routes, metro systems, and entrances and exits of venues.
---
Development
Many footballers and their fan bases have donated large sums to charity or social causes. Cristiano Ronaldo has been a great example of philanthropy over the years and he has already donated money to multiple different causes. Moreover, a social cause gains rapid seriousness once it is advocated by a top football icon.
Sponsorships and advertisements during football tournaments give brands, producers, and sellers the advantage of public exposure. This increases their sales and improves their production.
People bond over their love for football. This builds strong communities based on united pride, excitement, and joy. Not only is this a great way to build healthy social networks but also boosts the confidence of the host organizer of major football tournaments.
---
Final words
Major football tournaments are not just a "good time" but they also result in a significant contribution to the global economy.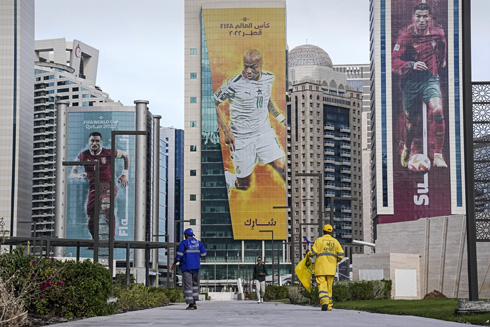 ---
Cristiano Ronaldo next game for Al Nassr is on August 12 for the Arab Club Champions Cup, against Al Hilal. You can watch Al Hilal vs Al Nassr, Sevilla vs Valencia, Inter Miami vs Charlotte, Burnley vs Manchester City, Arsenal vs Nottingham Forest and Bayern Munich vs RB Leipzig, all matches provided from our soccer streaming game pages.
Al Nassr next game:
Al Hilal vs Al Nassr kick-off time (12-08-2023):
Beijing (China) | UTC/GMT+8: 23:00
India (New Delhi) | UTC/GMT+5.30: 20:30
Saudi Arabia (Riyadh) | UTC/GMT+3: 18:00
Spain (Madrid) | UTC/GMT+2: 17:00
Portugal and England (Lisbon/London) | UTC/GMT+1: 16:00
Rio de Janeiro (Brazil) | UTC/GMT-3: 12:00
New York (United States) | UTC/GMT-4: 11:00
Los Angeles (United States) | UTC/GMT-7: 08:00
Sources: ronaldo7.net / 90min.com / fifa.com