August 9, 2023
Cristiano Ronaldo: Setting the example on and off the pitch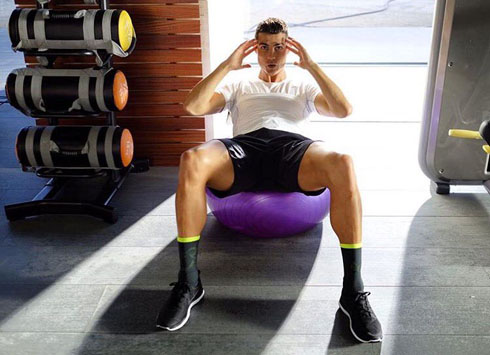 Becoming the best player in whatever sport you practice is usually the dream of every athlete. Ronaldo can certainly relate to that and he knew right from the beginning that his hard work and motivation would pay off in his professional career...
The world of sports and entertainment has been abuzz with excitement as one of the greatest football players of all time, Cristiano Ronaldo, continues to make headlines both on and off the field. From his remarkable athleticism to his philanthropic endeavours, Ronaldo's impact is felt worldwide. As fans and admirers marvel at his accomplishments, it's clear that Ronaldo's legacy is far-reaching and enduring. After roughly 20 years playing at the highest level, the Portuguese superstar became a role model to many millions of football enthusiasts and built a legacy filled with success and hard-working ethics.
Cristiano Ronaldo - Motivation:
---
The Football Icon
His path to football greatness is nothing short of amazing. He has repeatedly dazzled spectators across the world with his lightning pace, faultless footwork, and unrivalled goal-scoring ability. Ronaldo has had a significant influence on the pitch, whether sporting the shirt of Manchester United, Real Madrid, Juventus, or his current club, Al Nassr.
Ronaldo has accumulated a number of individual honours over his career, including five FIFA Ballon d'Or championships, which solidifies his place among the all-time greats. He has maintained peak performance well into his thirties, which is unusual in the competitive world of professional football due to his remarkable work ethic and tenacity. Fans await his matches with excitement because they know they are watching a living legend in action.
---
Beyond the pitch
The influence of Ronaldo goes well beyond the football pitch. His dedication to improving the world is seen in the many lives he has impacted through his charitable work. His support for many philanthropic organisations, including children's hospitals, disaster relief operations, and programmes intended to promote education and health, is one of his finest accomplishments.
Ronaldo earned recognition for his economic activities in addition to his charitable activities. He has cemented his reputation as a leading figure in fashion and culture throughout the world with the success of his CR7-branded product range, which includes popular clothes, accessories, fragrance, and even a hotel chain. Ronaldo's adaptability and desire allow him to succeed in a variety of sports.
---
A new chapter
Discussions about Ronaldo's influence on the football landscape have been reignited in light of his recent transfer to Al Nassr. Fans are eager to see how he gets along with other superstars on the field as he joins a squad renowned for its attacking prowess. There is a great deal of anticipation for his performance in the upcoming season, with both experts and fans making predictions about the goals he will score, the records he might break, and the effect he will have on the team's overall success...
Ronaldo's switch to Al Nassr has also generated interest in his private life off the field. He continues to be a favourite subject of tabloids and entertainment news outlets due to his magnetic personality and charismatic charm.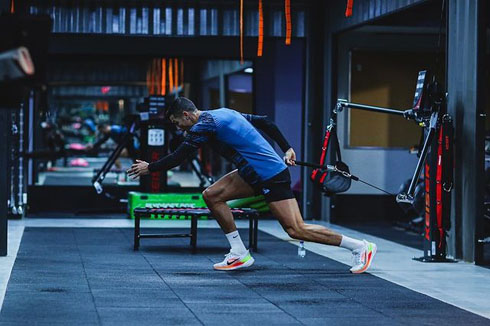 ---
Ronaldo's Influence on Youth
One of the most remarkable aspects of Cristiano Ronaldo's journey is the inspiration he provides to aspiring young athletes. His rise from humble beginnings to international stardom serves as a powerful example of what can be achieved through hard work, dedication, and perseverance. Many young football enthusiasts look up to him as a role model, using his story to fuel their own dreams of success.
Conversations about the value of leading healthy lives have also been sparked by Ronaldo's dedication to discipline and fitness. His demanding workout regimens and focus on nutrition highlight the importance of taking care of one's body, which resonates with people of all ages.
---
Impact on the world and enduring legacy
The influence of Cristiano Ronaldo transcends national boundaries and linguistic barriers, spanning continents and cultures. Millions of people around the world watch his matches, which fosters a sense of excitement and unity. Cristiano Ronaldo has left a lasting impression on the world, whether it be through his unforgettable goals or his deeds of kindness. As a result, his name will continue to be praised for many generations to come.
---
Looking ahead
Cristiano Ronaldo's influence on the sports and entertainment industries continues to be unparalleled, even as he garners headlines on a daily basis. Ronaldo's influence is undeniable, whether he captures audiences with his personal endeavours, dazzles spectators with his football prowess, or supports communities through philanthropy.
Cristiano Ronaldo's impact extends beyond the realm of sports. For those seeking thrilling experiences beyond the football pitch, there's a world of exciting gaming opportunities awaiting. Gambling on casinoutankonto.net for example, gives the player a fantastic opportunity to explore a variety of options that cater to them without a Swedish licence.
In conclusion, Cristiano Ronaldo's rise from a budding star to a global icon is evidence of his unmatched talent, tenacity, and dedication to excellence. His influence on the sports industry and beyond is as strong as ever as he makes history.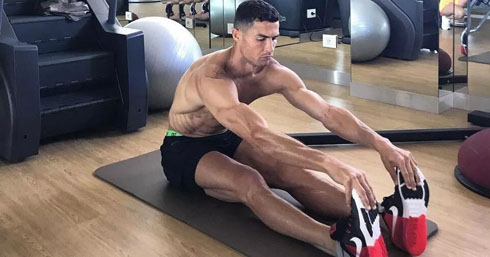 ---
Cristiano Ronaldo next game for Al Nassr is on August 9 for the Arab Club Champions Cup, against Al Shorta. You can watch Al Nassr vs Al Shorta, Sevilla vs Valencia, Inter Miami vs Charlotte, Burnley vs Manchester City, Benfica vs FC Porto and Bayern Munich vs RB Leipzig, all matches provided from our live soccer game pages.
Al Nassr next game:
Al Nassr vs Al Shorta kick-off time (09-08-2023):
Beijing (China) | UTC/GMT+8: 23:00
India (New Delhi) | UTC/GMT+5.30: 20:30
Saudi Arabia (Riyadh) | UTC/GMT+3: 18:00
Spain (Madrid) | UTC/GMT+2: 17:00
Portugal and England (Lisbon/London) | UTC/GMT+1: 16:00
Rio de Janeiro (Brazil) | UTC/GMT-3: 12:00
New York (United States) | UTC/GMT-4: 11:00
Los Angeles (United States) | UTC/GMT-7: 08:00
Sources: ronaldo7.net / sky.com / fortune.com