August 8, 2023
Top 5 unforgettable moments in Cristiano Ronaldo's career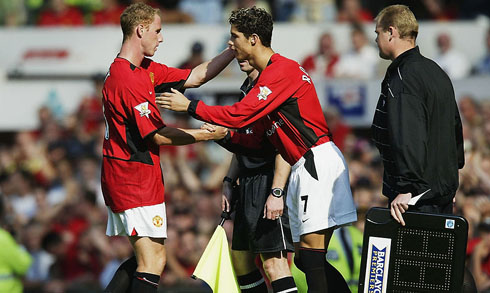 When you deliver so many fascinating performances as Ronaldo did throughout his career, it's hard to highlight your best moments. Nevertheless, we did our best and came up with the following list...
Cristiano Ronaldo is what many like to call the "ultimate football champion". Football fans love to explore every single moment of his life. There are dedicated websites and YouTube channels about Ronaldo since the early years of his career and not that he is growing old, it's interesting to note most of them remain active. As football fans, watching the best performances from our idols makes us happy. In his remarkable career, there have been many moments that are deemed unforgettable for the viewers. If you want a summary of Ronaldo's top 10 best career highlights, we have some recommendations for you.
Cristiano Ronaldo - Top 30 goals:
---
Ronaldo's top 10 career highlights
It is also a reality that no one can perform his best in every single match. There are some moments and matches where players fail to amaze their fans. Ups and downs are part of the journey. In this article, we will ensure that you fall in love with Ronaldo, even if you support Messi. Here are the top moments from Ronaldo's career that every fan must watch again.
---
#1. Manchester United debut
In 2003, Ronaldo made his debut at Manchester United. Fans still remember his magical performance against Bolton Wanderers. His dribbling amazed the audience, and it was the first time he showcased his talent to such a massive audience. Since then, he has been popular for his dribbling.
---
#2. First Ballon d'Or
It is one of the most prominent achievements for any footballer. In 2008, Ronaldo won his first Ballon d'Or while playing for Manchester United. He was labeled as the best footballer in the world. This was the start of his amazing career in the international football world.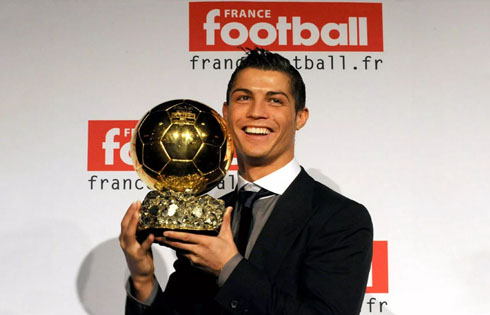 ---
#3. The Transfer to Real Madrid
His transfer from Manchester United to Real Madrid was the biggest news in the sports world. He also became the world's most expensive player with this deal. His performance remained top-notch in Real Madrid too.
---
#4. La Decima
Ronaldo scored 17 goals when the club won their 10th UEFA Champions League trophy. This was a goal scoring record in the competition. His penalty kick against Atletico Madrid also became very popular. Apart from his amazing career on the pitch, he has done an awesome job in other activities in life too. Ronaldo is one of the most successful gamblers in the sports world.
As a footballer, you can also follow his footprints. But you need to take steps carefully. Instead of jumping into gambling with no practice, it is better to practice at casinos that offer 25 euro bez depozytu or other similar bonuses. These promotions can help you to become a better gambler. Fans have seen him playing at exotic and popular casinos. He also admits his love for gambling publicly. Ronaldo has appeared in several poker tournaments too...
---
#5. 500 career goals
In 2015, he became the only player to score 500 career goals in domestic and international matches. His career is full of such events.
Ronaldo is also popular for his social media influence. He has the most followed account on Instagram. His activity on social media channels keeps fans entertained and engaged. Here are some other major moments from his life that are worth mentioning:
• Portugal's victory against France in the EURO 2016
• Ronaldo's overhead kick against Juventus in 2018
• His return to Manchester United in 2021
• Becoming the all-time top scorer in international matches
• Many magical FIFA World Cup performances
---
Final remarks
These were only a few moments that we found worth sharing with our readers. Ronaldo is currently playing for a top Saudi club called Al-Nassr. He is still a top athlete, and his performances still entertain his fan base. In the upcoming years, you might see him performing more in domestic and club matches. If there's one thing Ronaldo does well, that is surprising his fans and spectators.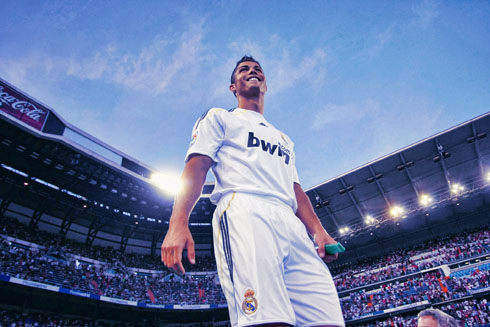 ---
Cristiano Ronaldo next game for Al Nassr is on August 9 for the Arab Club Champions Cup, against Al Shorta. You can watch Al Nassr vs Al Shorta, Monza vs AC Milan, Barcelona vs Tottenham, Burnley vs Manchester City, Benfica vs FC Porto and Bayern Munich vs RB Leipzig, all matches provided from our sports live game pages.
Al Nassr next game:
Al Nassr vs Al Shorta kick-off time (09-08-2023):
Beijing (China) | UTC/GMT+8: 23:00
India (New Delhi) | UTC/GMT+5.30: 20:30
Saudi Arabia (Riyadh) | UTC/GMT+3: 18:00
Spain (Madrid) | UTC/GMT+2: 17:00
Portugal and England (Lisbon/London) | UTC/GMT+1: 16:00
Rio de Janeiro (Brazil) | UTC/GMT-3: 12:00
New York (United States) | UTC/GMT-4: 11:00
Los Angeles (United States) | UTC/GMT-7: 08:00
Sources: ronaldo7.net / espn.com / forbesindia.com