July 30, 2023
5 Reasons why Ronaldo will dominate in the Saudi Pro League
After a difficult first season in Saudi Arabia, there's no doubt that Cristiano Ronaldo is determined to win the Saudi Pro League this year. The Portuguese joined his new club in January of 2023, but already managed to score a total of 14 goals in the league in his first season...
The arrival of Cristiano Ronaldo in the Saudi Pro League back in January of 2023 ended up shocking the footballing world, as the Portuguese icon turned out to be the first elite player to join Saudi Arabia's first tier football. Being of the greatest players of all time, Ronaldo's decision to join a league that has been steadily growing in stature really shows his dedication and hunger for new challenges. In this article, we will delve into five compelling reasons why Ronaldo is poised to dominate in the Saudi Pro League in 2023-24, despite rising competition from other clubs who have also been signing star players from Europe.
Cristiano Ronaldo - Goals and skills in 2023:
---
1. A class apart: Ronaldo's unmatched skill and experience
Ronaldo's formidable talent and unmatched experience will undoubtedly set him apart in the Saudi Pro League. Throughout his illustrious career, he has consistently exhibited incredible goal-scoring prowess, exceptional dribbling ability, and pinpoint accuracy in delivering lethal set-pieces. Such skills are honed over years of top-level competition, and in a league that is yet to witness a player of Ronaldo's caliber, he will undoubtedly shine as a beacon of excellence. Cristiano Ronaldo fans have gotten used to highly entertaining moments whenever their idol steps onto the pitch, but even when the Portuguese forward is absent, they can always turn their attention to some of the best slot machine games like Space Odyssey. The good news are that this game is now available at your favorite casino online, the one and only Vulkan Vegas platform.
---
2. A boost to Saudi Pro League's global visibility
Ronaldo's presence in the Saudi Pro League has been drawing massive attention from football fans worldwide. The league, which has been growing steadily in recent years, will now enjoy an unprecedented surge in global viewership, not only because Ronaldo joined it January, but also because other players Karim Benzema have also followed him and decided to experiment the Saudi league. This increased exposure will not only benefit Ronaldo's new team but also boost the profile of the entire league, attracting more top-tier talent and lucrative sponsorships.
---
3. A potent combination: Ronaldo and ambitious Saudi clubs
The move to the Saudi Pro League came at a time when ambitious clubs in the region are making significant strides to elevate their status in the footballing world. Cristiano Ronaldo's winning mentality and drive for success align perfectly with the goals of these clubs. His presence will be a catalyst in elevating the overall quality of the league, creating a more competitive environment that will benefit all teams involved.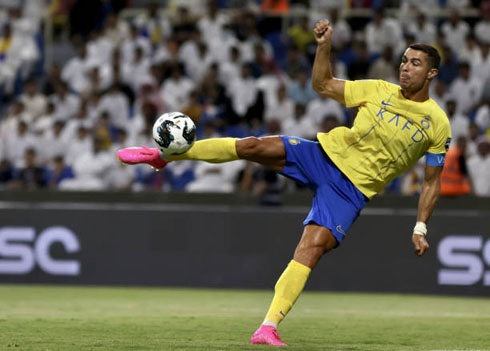 ---
4. A team being built around Ronaldo
Unlike many other transfers, Ronaldo's move to the Saudi Pro League is not merely about signing a big-name player. His club in particular, Al-Nassr, is making a visible effort to build a spectacular team around him. From top-notch playmakers to solid defensive support, the focus is on providing Ronaldo with the optimal environment to showcase his talents and lead the team to victory. This approach will empower him to perform at his best and drive his team to new heights.
---
5. Ronaldo's quest for new challenges
Throughout his career, Ronaldo has never shied away from embracing new challenges. After conquering Europe's top leagues, winning numerous domestic titles, and clinching the UEFA Champions League with multiple clubs, he now seeks to make his mark in the Saudi Pro League. His ambition and relentless pursuit of greatness will undoubtedly fuel him to dominate the league, leaving a lasting impact on football in the region.
---
A recap
Cristiano Ronaldo's decision to join the Saudi Pro League is a defining moment in the league's history. His unparalleled skill, experience, and global appeal will elevate the league's profile and inspire players and fans alike. As he embarks on this new chapter of his illustrious career, there is little doubt that he will dominate the Saudi Pro League and leave an indelible mark on the sport in the region. So, football enthusiasts around the world, brace yourselves for a mesmerizing display of Ronaldo's greatness in the Saudi Pro League.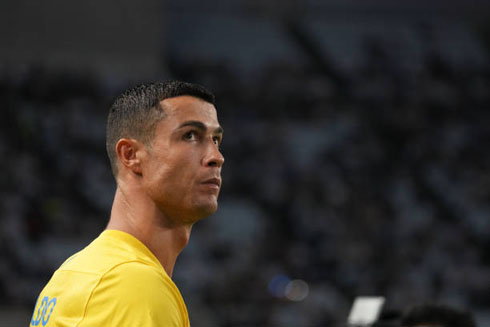 ---
Cristiano Ronaldo next game for Al Nassr is a pre-season friendly on July 31, against Monastir. You can watch Monastir vs Al Nassr, Real Madrid vs Barça, Liverpool vs Leicester City, Man City vs Atletico Madrid, Chelsea vs Fulham and PSG vs Inter Milan, all matches provided from our live streaming game pages.
Al Nassr next game:
Monastir vs Al Nassr kick-off time (31-07-2023):
Beijing (China) | UTC/GMT+8: 03:00
India (New Delhi) | UTC/GMT+5.30: 00:30
Saudi Arabia (Riyadh) | UTC/GMT+3: 22:00
Spain (Madrid) | UTC/GMT+2: 21:00
Portugal and England (Lisbon/London) | UTC/GMT+1: 20:00
Rio de Janeiro (Brazil) | UTC/GMT-3: 16:00
New York (United States) | UTC/GMT-4: 15:00
Los Angeles (United States) | UTC/GMT-7: 12:00
Sources: ronaldo7.net / cnn.com / espn.com