July 29, 2023
Ronaldo's unstoppable ascent as a global brand icon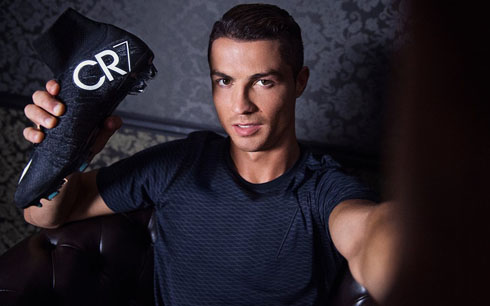 Just a few years his football career took off, Ronaldo realized there was a huge opportunity to create his own brand "CR7" quickly explored the multiple ventures ahead in his path...
Cristiano Ronaldo is undoubtedly a name that has transcended the boundaries of football and entered the lexicon of pop culture. The Portuguese forward is much more than a mere footballer nowadays. Over his glittering career, he has dominated football, left spectators in awe of his skill, and gathered an army of loyal fans worldwide. From the green fields of Madeira, Portugal, to the lush stadiums of Manchester, Madrid, and Turin, Ronaldo's journey has been one of unyielding ambition and unflinching determination.
Cristiano Ronaldo - Dribbling passion:
---
The CR7 brand development
In the modern age, where the line between sports stars and celebrities has blurred, Ronaldo is a global icon. His larger-than-life persona, combined with his unparalleled footballing talent, has given birth to a brand that is as unique as the man himself - CR7. A brand that is not just about sport, but about style, aspiration, and a certain kind of audacious flair that's quintessentially Ronaldo.
The metamorphosis of Cristiano Ronaldo, from a wide-eyed footballing prodigy to an enterprising business tycoon, has been nothing short of spectacular. When you delve into Ronaldo's world beyond the floodlights and football stadiums, you find a multi-faceted entrepreneur who has skilfully transformed his personal brand into a variety of successful business ventures. In the dazzling universe of 'CR7', Ronaldo isn't just a player; he's the captain, the coach, and the stadium all rolled into one.
As we embark on the journey to dissect the business portfolio of the CR7 brand, we encounter a brand that personifies Ronaldo's essence. It's daring, flamboyant, and comfortable in its excellence - just like the man himself. From footwear that echoes his sartorial elegance to fragrances that encapsulate his charm, from casual yet chic denim to luxury hotels that represent his love for the grandeur - each venture carries a unique CR7 stamp. The portfolio is a proof of his commercial acumen, marketing prowess, and the ability to connect with fans on a level that goes far beyond the sport he dominates.
---
Endorsements and partnerships
Cristiano Ronaldo's endorsements are as illustrious as his football career. Brands flock to him, as they recognize his unrivaled global appeal. From sportswear giants like Nike, with whom he signed a lifetime deal reportedly worth $1 billion, to consumer electronics like Samsung and global health brands like Herbalife Nutrition, Ronaldo's endorsements span across industries. Other notable collaborations include EA Sports, where he has often been the face of the FIFA franchise, and Tag Heuer, a luxury watch brand that matches Ronaldo's premium persona.
---
the Impact of Ronaldo's endorsements on the brand value
Ronaldo's endorsements significantly amplify the brand value of CR7. In fact, according to Forbes, Ronaldo will be 2023's most-paid athlete, with an estimated $90 million coming from these endorsements. They not only bring direct revenue but also elevate the brand's prestige. They validate the CR7 brand's unique selling proposition - a blend of sports, lifestyle, and luxury. With every brand Ronaldo associates with, the value of CR7 as a marketable entity increases.
---
His role as a brand ambassador
Ronaldo's role as a brand ambassador is that of a trendsetter. His immense social media following, charismatic personality, and ability to influence consumer behavior make him a marketer's dream. He's not just endorsing products; he's often seen integrating them into his lifestyle, thus making the promotion authentic and relatable. Ronaldo, through his dedication, charisma, and success, embodies the spirit of the brands he endorses, making him an effective and influential ambassador.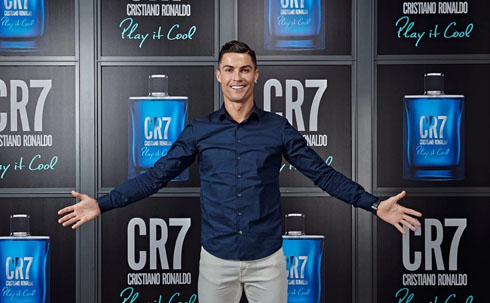 ---
Ronaldo's influence in the digital space
Ronaldo's influence in the digital space is immense. With over 500 million followers across all platforms, he is one of the most followed personalities globally. His posts regularly generate millions of interactions, providing an unprecedented level of exposure for any brand he's associated with. His social media presence isn't merely about self-promotion; it's a strategic move that amplifies the reach and influence of the CR7 brand.
---
Digital Marketing initiatives from CR7
The CR7's brand digital marketing initiatives are as carefully choreographed as Ronaldo's moves on the pitch. From product launches on Instagram, interactive campaigns on Twitter to behind-the-scenes content on YouTube, the CR7 brand has effectively leveraged the power of digital media. These initiatives not only generate buzz around the products but also create a personal connection between Ronaldo, the brand, and the fans.
---
Ronaldo's involvement with Gambling and the surge of high-payout online casino operators
While Cristiano Ronaldo's association with PokerStars underscores his extensive influence, it also spotlights a significant shift in the online entertainment world - the rise of high-payout online casino operators. Like Ronaldo on the pitch, these operators are game-changers, offering their users the thrill of high stakes and significant potential returns.
Ronaldo's endorsement brought a wave of mainstream attention to this industry, similar to his impact on various fashion and lifestyle brands. This trend is reflective of a broader shift in entertainment and online engagement, with high-payout online casino operators becoming increasingly popular. Much like the way Ronaldo's strikes can swing a game, these platforms can deliver substantial rewards to their players.
This association serves to highlight how online gaming platforms are breaking barriers and becoming a part of mainstream entertainment. Similar to Ronaldo's brand ventures, these operators deliver excitement, competition, and the potential for significant achievement - aspects that resonate with today's digital-savvy audience. As we navigate further into the digital age, the synergy between sports personalities, their audience, and industries such as high-payout online casinos will continue to evolve and redefine the landscape of online entertainment.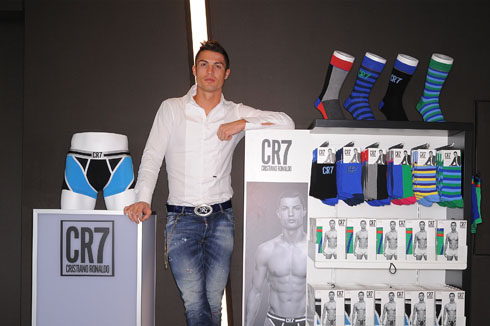 ---
Cristiano Ronaldo next game for Al Nassr is a pre-season friendly on July 31, against Monastir. You can watch Monastir vs Al Nassr, Real Madrid vs Barcelona, Liverpool vs Leicester City, Manchester City vs Atletico Madrid, Chelsea vs Fulham and PSG vs Inter, all matches provided from our football streaming game pages.
Al Nassr next game:
Monastir vs Al Nassr kick-off time (31-07-2023):
Beijing (China) | UTC/GMT+8: 03:00
India (New Delhi) | UTC/GMT+5.30: 00:30
Saudi Arabia (Riyadh) | UTC/GMT+3: 22:00
Spain (Madrid) | UTC/GMT+2: 21:00
Portugal and England (Lisbon/London) | UTC/GMT+1: 20:00
Rio de Janeiro (Brazil) | UTC/GMT-3: 16:00
New York (United States) | UTC/GMT-4: 15:00
Los Angeles (United States) | UTC/GMT-7: 12:00
Sources: ronaldo7.net / thesun.co.uk / forbes.com