July 13, 2023
All of Ronaldo's teams so far, ranked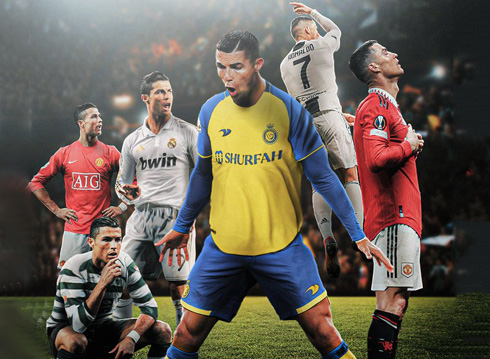 Cristiano Ronaldo already represented 5 different clubs in 5 different countries since he became a professional football player. It all started in Sporting CP in Portugal, but the journey has been a remarkable rollercoaster of emotions so far...
Cristiano Ronaldo, the legendary footballer, has graced the field with his exceptional skills while representing various clubs throughout his career. From his humble beginnings at Sporting Lisbon to his iconic spells at Manchester United, Ronaldo has left a mark on the teams he has played for. Now, with his recent move to Al-Nassr FC, a Saudi Arabian club with its own rich history, the football world eagerly anticipates the next chapter in Cristiano Ronaldo's extraordinary journey. But today, let's take a look at all the teams he played for, from the weakest to the strongest.
Cristiano Ronaldo - When was Ronaldo at his prime?:
---
Sporting Lisbon
Sporting Lisbon, Ronaldo's first professional club, is generally considered the least successful among the teams he has played for. While they have had success in domestic competitions, their achievements on the European stage have been limited compared to the other teams Ronaldo has represented. While Sporting is considered a strong team in its domestic championship, it's not the first choice for soccer Betway users on the international scene.
---
Al-Nassr FC
A prominent club from Riyadh, Al-Nassr FC has a rich history and a strong fan base. They have won several Saudi Professional League titles, the King's Cup, and the Crown Prince Cup. Al-Nassr has also achieved success in continental competitions, including winning the AFC Champions League in 1995. It's too early to see how Ronaldo's presence will help the club, but he will certainly do.
---
Manchester United
Ronaldo's first stint at Manchester United saw the club establish itself as a dominant force in English football. They won multiple Premier League titles and the UEFA Champions League during this period. However, in terms of continental success and global reputation, they were not as strong as Ronaldo's subsequent teams.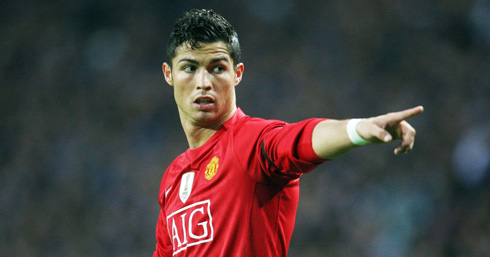 ---
Juventus
Juventus, one of Italy's most successful clubs, has a rich history and tradition. They have been consistently strong in Serie A, winning numerous league titles. Ronaldo joined the club with the aim of further elevating their European success. While Juventus did not achieve Champions League glory during Ronaldo's time, they maintained their status as one of Europe's elite clubs.
---
Real Madrid
Real Madrid is widely regarded as the strongest team Ronaldo has played for. During his tenure, the club achieved unprecedented success, including winning four UEFA Champions League titles in a span of five seasons. They also clinched multiple domestic titles and established themselves as a formidable force in European football. Ronaldo's individual and team accomplishments at Real Madrid solidified the club's status as one of the strongest teams he has represented.
As Ronaldo continues to amaze us with his talent, he adds yet another chapter to his remarkable career. From his early days at Sporting Lisbon to his glory years at Real Madrid and his impact at other esteemed clubs along the way, Ronaldo's legacy is undeniable. We eagerly await the new heights he will scale and the triumphs he will achieve with Al-Nassr FC.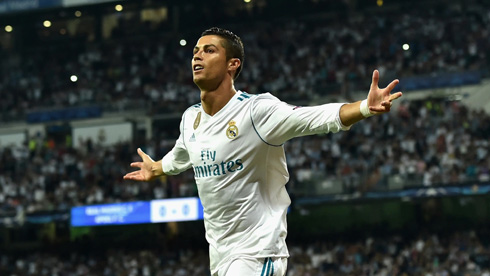 ---
Cristiano Ronaldo next game for Al Nassr is a pre-season friendly on July 25, against Paris-Saint Germain. You can watch PSG vs Al Nassr, Real Madrid vs Milan, Tottenham vs West Ham, Manchester United vs Leeds, Nurnberg vs Arsenal and Karlsruher vs Liverpool, all matches provided from our football live game pages.
Al Nassr next game:
PSG vs Al Nassr kick-off time (25-07-2023):
Beijing (China) | UTC/GMT+8: 16:20
India (New Delhi) | UTC/GMT+5.30: 15:50
Saudi Arabia (Riyadh) | UTC/GMT+3: 13:20
Spain (Madrid) | UTC/GMT+2: 12:20
Portugal and England (Lisbon/London) | UTC/GMT+1: 11:20
Rio de Janeiro (Brazil) | UTC/GMT-3: 07:20
New York (United States) | UTC/GMT-4: 06:20
Los Angeles (United States) | UTC/GMT-7: 03:20
Sources: ronaldo7.net / sportbible.com / si.com