July 10, 2023
The best betting tips on Cristiano Ronaldo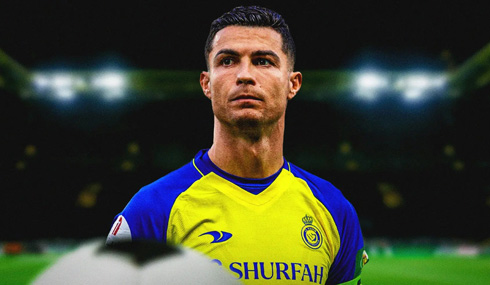 When it's time to place your bets, one thing you always have to take into account is whether Ronaldo is playing or not. The Portuguese player changes everything and below you can find some of the best tips for betting on Ronaldo...
Cristiano Ronaldo has been one of the greatest football players of the 21st century regardless of what he does in the years he has left in his football career. The Portuguese superstar also attracts a large number of bettors who are eager to wager on his games and in most cases, whoever bets on Ronaldo doing well tends to win. In this article, we will provide some valuable tips and tricks for betting on Cristiano Ronaldo and also offer analysis to help you make informed decisions when placing your bets.
Cristiano Ronaldo - Top hat-tricks:
---
Betting markets for Ronaldo
As a prolific striker and forward, Ronaldo is known for his goal-scoring ability. When betting on Ronaldo, many people look for platforms like the Betway app that offer individual player bets. These can include markets such as top goal scorer, first goal scored, total goals, and best goal scorer. One notable betting option is a "hat trick bet", where you wager on whether Ronaldo will score three goals in a game. Additionally, Ronaldo's versatility allows for bets on assists and shots on goal, as he has proven to be an excellent playmaker as well.
---
Cristiano Ronaldo's performance history
Ronaldo's impressive career includes winning five Ballon d'Or awards and four European Golden Shoes. He holds numerous records in major leagues and has scored around 800 senior career goals in over 1000 professional appearances. Currently playing for Al Nassr in the Saudi Professional League, Ronaldo has already made a significant impact, scoring eight goals in just five appearances for the club. He has also performed well for Portugal in the 2024 European Qualifiers, with five goals in four appearances so far...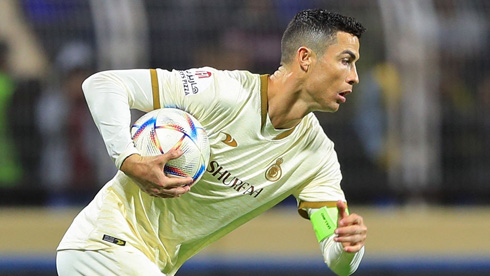 ---
Factors to consider when betting
Understanding Ronaldo's playstyle is crucial when placing bets on him on the Betway app or other platforms. Over the years, Ronaldo has evolved as a player, adapting his game to focus more on scoring goals and being the star of the show. His ability to interchange position from winger to forward has contributed to his success as a striker. While he may provide fewer assists now, his ability to lead the team and score goals remains exceptional. Consider his current form, the team's tactics, and his role within the squad when evaluating betting opportunities on the player.
---
Tips for betting on Ronaldo
Selecting a reputable bookmaker like the Betway app is essential for a successful betting experience. Analyze the bonuses, markets, and odds offered by various sportsbooks to make an informed choice. Stay updated with the latest news about Ronaldo's health, form, and performances to assess his potential impact in upcoming games. Most importantly, bet responsibly by setting a budget and sticking to it, regardless of winning or losing.
---
Examples of Ronaldo's successful exploits that attracted bettors
Ronaldo has had numerous outstanding performances throughout his career, leading to successful bets for those who believed in his abilities. Some notable examples include his instrumental role in Manchester United's 2007 English Premier League title win, his stunning long-range goal in 2009 that earned him the Puskas Award, and his record-breaking goal tally for Real Madrid in 2015.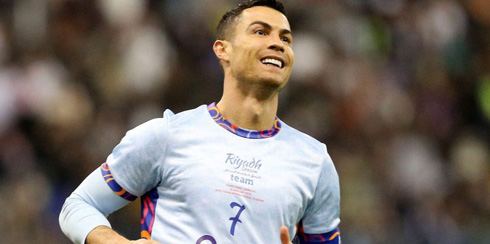 ---
Cristiano Ronaldo next game for Al Nassr is a pre-season friendly on July 25, against Paris-Saint Germain. You can watch Paris-Saint Germain vs Al Nassr, Real Madrid vs Milan, Tottenham vs West Ham, Manchester United vs Leeds, Nurnberg vs Arsenal and Karlsruher vs Liverpool, all matches provided from our football live game pages.
Al Nassr next game:
PSG vs Al Nassr kick-off time (25-07-2023):
Beijing (China) | UTC/GMT+8: 16:20
India (New Delhi) | UTC/GMT+5.30: 15:50
Saudi Arabia (Riyadh) | UTC/GMT+3: 13:20
Spain (Madrid) | UTC/GMT+2: 12:20
Portugal and England (Lisbon/London) | UTC/GMT+1: 11:20
Rio de Janeiro (Brazil) | UTC/GMT-3: 07:20
New York (United States) | UTC/GMT-4: 06:20
Los Angeles (United States) | UTC/GMT-7: 03:20
Sources: ronaldo7.net / marca.com / cnn.com