July 7, 2023
Will Ronaldo be overshadowed in Saudi Arabia by new stars?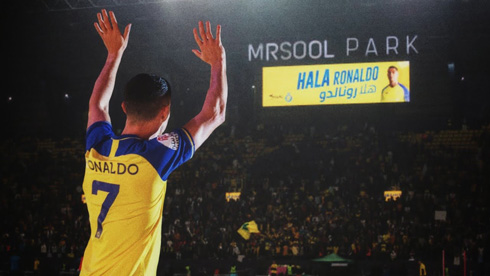 The summer transfer window has brought us many surprises when it comes to signings and Saudi Arabia is threatening to steal the spotlight. Will Ronaldo remain the biggest star in the country?
The transfer market is constantly buzzing with excitement and speculation. One of the recent shock moves was Cristiano Ronaldo's transfer from Manchester United to Al-Nassr, a top Saudi Arabian football club. While fans are related to see the legendary forward don the Saudi club's colours, there's also a question on everyone's mind: Will Ronaldo be overshadowed in Saudi Arabia by new stars? Let's explore this intriguing topic now, especially after the confirmation of signings like the former Real Madrid forward and former Ballon d'Or, Karim Benzema, but also players like Kante, Firmino, Koulibaly and Jota.
Cristiano Ronaldo - The Ronaldo way in Saudi Arabia:
---
Ronaldo's arrival: A game-changer
Cristiano Ronaldo's move to Al-Nassr has sent shockwaves through the football world. The mere thought of seeing the iconic Portuguese superstar play in the Saudi Professional League has fans ecstatic. His arrival in the country is expected to bring unprecedented attention and exposure to Saudi Arabian football.
Ronaldo's on-pitch prowess and off-pitch charisma make him an undeniable global icon. His presence alone can elevate the profile of not just Al-Nassr but the entire league. With his incredible goal-scoring ability and winning mentality, Ronaldo has the potential to inspire a new generation of footballers in Saudi Arabia.
However, the question remains: will Ronaldo's star power overshadow the emergence of new stars in the Saudi Arabian football scene?
---
The emergence of local talent
While Ronaldo's arrival is undoubtedly a momentous occasion, Saudi Arabia has also been making significant efforts to develop local football talent. The country's football academies and youth programs have been working tirelessly to nurture young players with exceptional skills and potential.
Ronaldo's presence can serve as an inspiration for these aspiring footballers. They will have the unique opportunity to learn from and compete against one of the greatest players of all time. This exposure to top-tier football can only benefit the growth and development of Saudi Arabian talent.
Moreover, Saudi Arabian clubs have been actively scouting and signing promising players from the region and beyond. These new signings bring fresh talent and diversity to the league, adding to the excitement of the domestic competitions.
There are those that would argue that signing new and inexperienced players is akin to playing betting games and taking a complete gamble (which is even more detrimental without proper money management), but with a player like Ronaldo to teach them, the chances of success will be much greater than usual.
---
The blend of cultures and styles
With Ronaldo's arrival, the Saudi Professional League is set to witness an interesting blend of cultures and playing styles. The league has been an attractive destination for players from different parts of the world, including Africa, Asia, and Europe. This diversity has enriched the football landscape in Saudi Arabia and contributed to the global appeal of the league.
Ronaldo's playing style is distinct, characterised by his exceptional athleticism, goal-scoring instincts, and aerial prowess. As he takes on opponents in the league, fans can look forward to witnessing a clash of playing styles, as defenders adapt to the challenges posed by the legendary forward.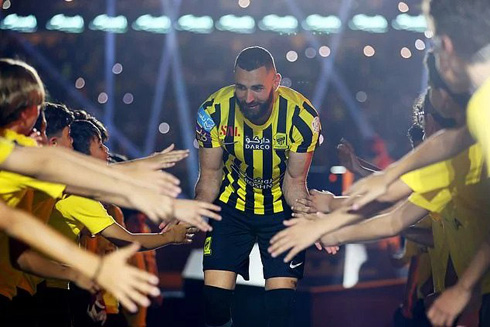 ---
The arrival of other high-profile players
While Ronaldo's move to Al-Nassr has certainly dominated headlines, it's worth noting that he's not the only high-profile player making his way to Saudi Arabia. The league has been attracting top talent from around the world, adding more star power and competitiveness to the domestic competitions.
The presence of other marquee players can help balance the attention and focus, ensuring that Ronaldo is not solely in the spotlight. Instead, his performances will be compared to other top players, creating healthy competition and raising the overall level of the league.
---
Ronaldo's contribution off the pitch
Beyond his performances on the field, Ronaldo's off-pitch contributions will also play a crucial role in shaping his legacy in Saudi Arabia. The Portuguese forward is known for his philanthropic endeavours and efforts to give back to the community. In Saudi Arabia, where football has an enormous impact on society, Ronaldo's involvement in charitable activities can have a lasting and positive influence on the lives of many.
In summary, Cristiano Ronaldo's move to Al-Nassr in Saudi Arabia has been a significant moment in the football world. While his star power is undeniable, the emergence of new stars in the Saudi Arabian football scene should not be overlooked. Ronaldo's presence can inspire and motivate local talent, while the blend of cultures and playing styles in the league adds excitement to the competitions.
Ultimately, whether Ronaldo is overshadowed or not depends on how the league and its players collectively seize the opportunity to showcase their talent. The influx of high-profile players and Ronaldo's contributions both on and off the pitch will shape the future of Saudi Arabian football. Fans can look forward to an intriguing chapter in the country's football journey, with Ronaldo serving as a catalyst for growth and development.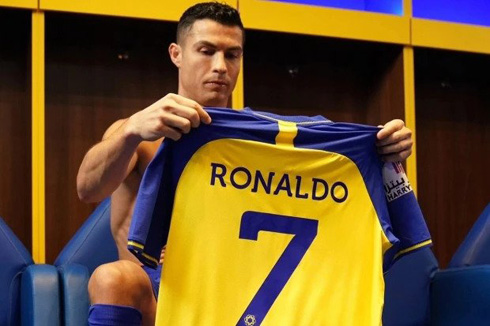 ---
Cristiano Ronaldo next game for Al Nassr is a pre-season friendly on July 25, against Paris-Saint Germain. You can watch PSG vs Al Nassr, Real Madrid vs Milan, Tottenham vs West Ham, Manchester Utd vs Leeds, Nurnberg vs Arsenal and Karlsruher vs Liverpool, all matches provided from our football live game pages.
Al Nassr next game:
PSG vs Al Nassr kick-off time (25-07-2023):
Beijing (China) | UTC/GMT+8: 16:20
India (New Delhi) | UTC/GMT+5.30: 15:50
Saudi Arabia (Riyadh) | UTC/GMT+3: 13:20
Spain (Madrid) | UTC/GMT+2: 12:20
Portugal and England (Lisbon/London) | UTC/GMT+1: 11:20
Rio de Janeiro (Brazil) | UTC/GMT-3: 07:20
New York (United States) | UTC/GMT-4: 06:20
Los Angeles (United States) | UTC/GMT-7: 03:20
Sources: ronaldo7.net / transfermarkt.co.uk / reuters.com