July 6, 2023
The thrill of betting in football and the rise of sportsbooks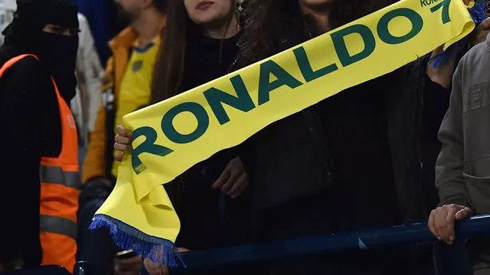 With the continuous rise in popularity football has seen in this century, we've also witnessed sportsbooks and betting in general taking an important role in every dynamic related to this industry's activity...
Sportsbooks have significantly evolved, moving beyond the confines of smoky betting parlors and into the digital sphere. Over the last two decades, we've seen the betting phenomenon taking over a major role in sports, just like Cristiano Ronaldo established himself as the most popular player in the world. This shift has seen the rise of platforms harnessing complex algorithms, advanced predictive modeling, and real-time data analytics to set betting odds and manage wagers. With the ever-increasing accessibility of the internet and mobile technology, this evolution of sportsbooks has broadened the horizons for sports betting, revolutionizing the way fans engage with their favorite sports.
Cristiano Ronaldo - Royalty:
---
Sportsbooks as gateways to engaging experiences
A sporting event is more than just a competition; it is a fanfare filled with passion, unpredictability, and camaraderie. Sportsbooks have evolved to tap into these elements, morphing from mere betting platforms to becoming engaging, immersive fan experiences.
They serve as gateways to a plethora of services that go beyond simple wagering - from live, in-game betting options and wealth of historical statistics to platforms promoting active fan interactions. They accomplish this through several crucial means:
• Live Betting Options: By providing live, in-game betting options, sportsbooks offer fans the opportunity to participate in the event as it unfolds. The rapidly changing odds reflecting the game's ebb and flow add an additional layer of excitement and unpredictability.
• Accessible Information: Advanced sportsbooks utilize massive databases to present historical statistics, analytics, and predictive models. This wealth of information empowers fans, arming them with insights that not only enhance their betting strategies but also deepen their understanding and appreciation of the sport.
• Interactive Platforms: The interactive nature of online sportsbooks fosters a community of like-minded enthusiasts, allowing for discussion, debate, and shared experiences. These interactions often amplify the thrill of the game and strengthen the bond within the fan community.
• Range of Betting Options: From simple bets such as win, lose, or draw, to complex accumulators and prop bets, sportsbooks offer a variety of betting options catering to every fan's preferences and risk tolerance. You can even bet on Cristiano Ronaldo scoring hat-tricks in almost every game he plays in.
• User-friendly Design: Modern sportsbooks prioritize user experience by ensuring their platforms are intuitive and easy to navigate, minimizing friction and increasing enjoyment for fans engaging with their platforms.
• Promotions and Bonuses: Sportsbooks often run promotions and bonuses to keep fans engaged. These can include welcome bonuses for new members, free bets, and loyalty rewards, adding more value to the betting experience.
---
Driving innovation with technology
The sports betting industry is in a state of constant evolution, spurred on by groundbreaking technological advancements. As with most industries in the 21st century, sportsbooks are leveraging technology to redefine their operations and enhance user experience.
These tools not only streamline and customize the betting process but also elevate security and fairness, offering fans a unique blend of excitement and peace of mind.
• Machine Learning & AI: These tools analyze vast amounts of data, predict outcomes with increasing accuracy, and customize the betting experience to the preferences of individual users. The result is a more personalized and streamlined betting process, which enhances user satisfaction and engagement.
• Blockchain Technology: Incorporation of blockchain technology enhances the transparency and security of transactions. It also facilitates the advent of decentralized sports betting, minimizing the need for intermediaries and ensuring fair odds.
• Virtual Reality (VR) and Augmented Reality (AR): These technologies are poised to revolutionize the sports betting landscape, offering immersive experiences where fans can feel as if they are in the stadium or analyzing plays in real-time.
• Internet of Things (IoT): IoT devices could feed real-time data into sportsbooks, further enhancing live betting options and potentially allowing for new types of bets based on in-game events or player performance.
• Big Data Analytics: The use of big data helps sportsbooks provide more accurate and dynamic odds, offering a fairer and more engaging betting experience for fans.
• Mobile Technology: With the ubiquity of smartphones, mobile betting apps are a focus for sportsbooks. These apps allow fans to bet from anywhere, anytime, increasing accessibility and convenience.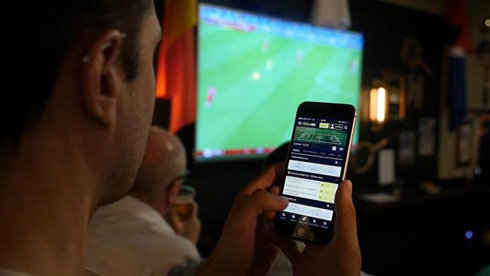 ---
Shaping responsible gambling practices
In the realm of sports betting, thrill and excitement are often at the forefront of the conversation. However, equally vital are the principles of responsible gambling. Sportsbooks play an integral role in promoting these practices, and their strategies to ensure this are multifold.
By providing educational resources, implementing stringent identity verification processes, and encouraging wager and time limits, they aim to create a balanced, safe environment where fans can enjoy betting responsibly:
• They offer resources for understanding gambling risks and implementing strategies for responsible betting, even for those who believe they'll always win if they bet on Ronaldo scoring the first goal in every match.
• They have stringent identity verification processes to prevent underage betting.
• They allow users to set limits on wagers and time spent on the platform to encourage moderation.
• They partner with organizations specialized in addressing problem gambling, providing direct access to help and resources for those who may need it.
• They offer self-exclusion tools, allowing users to take a break or even ban themselves from the platform when they feel their betting habits are becoming problematic.
• They promote transparency in betting, with clear terms and conditions, no hidden fees, and fair odds, all aimed at ensuring a safe, fair, and responsible betting environment.
Culture shares a list of the top sportsbooks that have verification processes and partnerships that ensure responsible gambling.
---
Wrapping up
The future of sportsbooks is defined by a symbiotic relationship between fans, technology, and the betting industry. Continued technological innovations will further individualize the betting experience, while an emphasis on responsible betting will contribute to the health of the industry and its patrons.
With these advancements, sportsbooks will continue to play a central role in enhancing the thrill of sports betting, offering fans new ways to engage with their favorite teams and athletes, like Cristiano Ronaldo.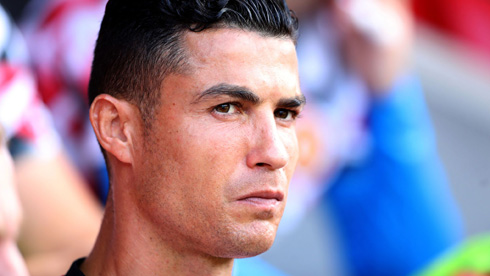 ---
Cristiano Ronaldo next game for Al Nassr is a pre-season friendly on July 25, against PSG. You can watch Paris-Saint Germain vs Al Nassr, Real Madrid vs Milan, Tottenham vs West Ham United, Man United vs Leeds United, Nurnberg vs Arsenal and Karlsruher vs Liverpool, all matches provided from our live stream game pages.
Al Nassr next game:
PSG vs Al Nassr kick-off time (25-07-2023):
Beijing (China) | UTC/GMT+8: 16:20
India (New Delhi) | UTC/GMT+5.30: 15:50
Saudi Arabia (Riyadh) | UTC/GMT+3: 13:20
Spain (Madrid) | UTC/GMT+2: 12:20
Portugal and England (Lisbon/London) | UTC/GMT+1: 11:20
Rio de Janeiro (Brazil) | UTC/GMT-3: 07:20
New York (United States) | UTC/GMT-4: 06:20
Los Angeles (United States) | UTC/GMT-7: 03:20
Sources: ronaldo7.net / gamblingsites.org / medium.com