July 1, 2023
Did you know Ronaldo became a case study at universities in Canada?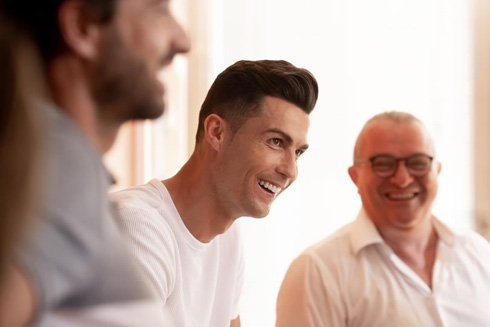 When we think about university and the many options we are given in terms of what we want to study, it's hard to believe we could actually get our degree on our favorite football player in the world, Cristiano Ronaldo.
Were you someone that didn't really fancy heading off to university? Maybe you didn't like the idea of studying classics, maths or English literature. Let's face it, that's not for everyone right? Maybe you were someone that was more interested in trying to win your money at top online casinos in Canada rather than spending your money on tuition fees and not enjoying your subject anyway. Well, the good for any Canadian that is facing this decision right now is that University has started to get a lot more appealing - with the introduction of a course all about the big man himself, the legend that is Cristiano Ronaldo.
Cristiano Ronaldo - Skills delivery:
---
The boy done good
He was just a little boy with big dreams when he left the small Portuguese island of Madeira to try and make his mark on the world. And boy, did he do that. This young man, through talent, hard work and dedication managed to defy all of the odds, becoming the very first player in history to be promoted all the way up to the senior team of Sporting CP from the lower division in just one season. But his achievements didn't stop there... This was just a taste of what was to come.
He went on to win accolades and trophies - personal and team trophies as he played for the biggest and best teams in the world - Manchester United, Real Madrid, Juventus and, of course, his pride and joy, the Portuguese National Team. And for this, he has been widely recognised.
Cristiano Ronaldo Dos Santos Aveiro OIH ComM (let's, of course, include his awarded titles which have been awarded to him - GOIH being the honour he received by the order of Prince Henry, so similar to a knighthood - and ComM, which it a Portuguese honour of merit) is, undoubtedly, one of the greatest players in history to ever grace the most popular sport in the world. And he is a name that will never be forgotten. He has made an indelible mark… and he will be remembered for many years to come.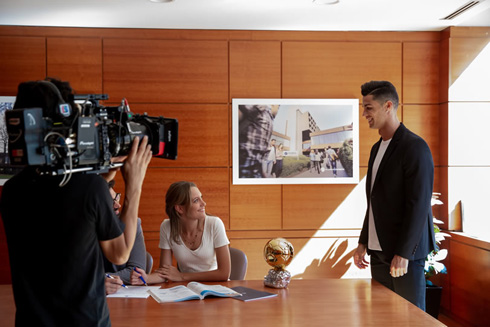 ---
A degree on Cristiano Ronaldo
The fact that he has fans all around the world, therefore, comes as no surprise. However, what is a bit more surprising is that so popular is he with some in Canada, that the University of British Columbia, Okanagan, actually has started offering a course on Cristiano Ronaldo to its sociology students. But why? And who came up with it?
Well, this course was the brainchild of none other than Professor Luis Aguiar - it was his idea that students should be given the chance to discover more about the man behind the legend. This professor is obviously a huge fan of this Portuguese superstar! Describing why he thinks this is a good idea, he simply said that, what makes CR7 so special is his "visibility beyond the football world". Not only is he a football megastar, but "he has cultural appeal, he has sex appeal and he has influence in cultural looks". Yes, we can't argue that the man takes pristine care of his appearance!
---
A surprise visit?
As he is the star of the course, could Ronaldo actually visit the students himself? Well, let's be honest, it's highly unlikely that will happen. He is not only a very busy guy, but we don't even know if he is even aware that there is a course dedicated to him! Whilst we're sure they would love for a pop-in visit or even a Facetime or Skype call, the chances are slim to nothing!
So, if you are sitting on the fence about whether to go to university, or whether to try your luck in the world of work, maybe this could persuade you. You could apply to become a sociology student at the University of British Columbia, study the life and times of Cristiano Ronaldo... and who knows, you might even get the chance to meet him!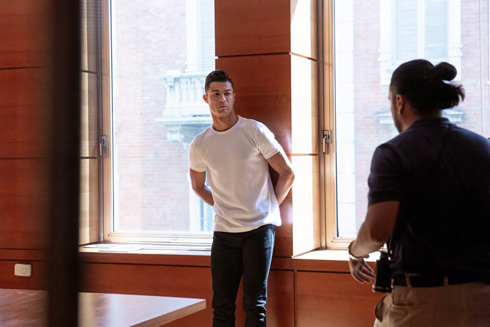 ---
Cristiano Ronaldo next game for Al Nassr for the pre-season friendlies is on July 25, against PSG. You can watch PSG vs Al Nassr, Real Madrid vs AC Milan, Tottenham vs West Ham, Manchester United vs Leeds, Nurnberg vs Arsenal and Karlsruher vs Liverpool, all matches provided from our streaming live soccer game pages.
Al Nassr next game:
PSG vs Al Nassr kick-off time (25-07-2023):
Beijing (China) | UTC/GMT+8: 16:20
India (New Delhi) | UTC/GMT+5.30: 15:50
Saudi Arabia (Riyadh) | UTC/GMT+3: 13:20
Spain (Madrid) | UTC/GMT+2: 12:20
Portugal and England (Lisbon/London) | UTC/GMT+1: 11:20
Rio de Janeiro (Brazil) | UTC/GMT-3: 07:20
New York (United States) | UTC/GMT-4: 06:20
Los Angeles (United States) | UTC/GMT-7: 03:20
Sources: ronaldo7.net / uefa.com / beinsport.com / ubc.ca