June 29, 2023
Understanding the Ronaldo effect: How superstars influence soccer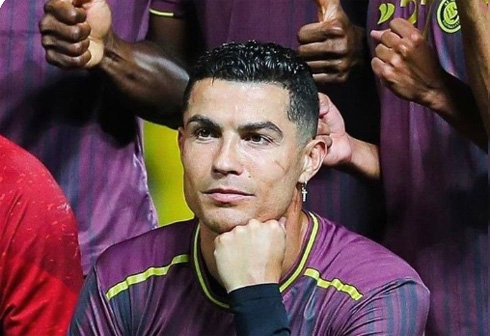 Superstar players like Cristiano Ronaldo have a transformative influence on the world of soccer. They quickly become the linchpin of their teams, dictate the pace and strategy of matches and increase the global appeal of the sport...
Cristiano Ronaldo's journey to the pinnacle of soccer is a tale of perseverance, hard work, and unyielding ambition. Born in Madeira, Portugal, Ronaldo's prodigious talent was evident from a young age. At just 12 years old, he left his home to join Sporting CP's youth academy. His professional debut came at the tender age of 17, and from there, his career trajectory has been nothing short of meteoric. Transfers to Manchester United and Real Madrid saw Ronaldo become one of the most recognised faces in soccer. At both clubs, he won numerous titles and individual accolades, including multiple FIFA World Player of the Year and Ballon d'Or awards. Ronaldo's move to Juventus in 2018 and subsequently to Manchester United in 2021 further solidified his status as a global superstar...
Cristiano Ronaldo - Still exceptional:
---
The Ripple Effect of Ronaldo
Ronaldo's impact on the teams he has played for is profound. His presence on the pitch enhances team performance, not just because of his exceptional skills, but also due to his leadership qualities. He has often been the deciding factor in crucial matches, with his goal-scoring ability and knack for clutch performances.
His influence extends beyond the field, shaping team strategy and dynamics. Coaches tailor their tactics around his strengths, ensuring that Ronaldo is in the best position to affect the outcome of the game. His teammates also raise their level of play, inspired by his work ethic and commitment.
---
Shaping the Beautiful Game
Ronaldo's success has had a far-reaching influence on soccer as a sport. His exciting style of play and flair for the dramatic has endeared him to fans worldwide, increasing interest in key matches. His charisma and personal brand have also attracted new audiences to the sport, further globalising soccer's fanbase.
---
Embracing the Ronaldo Frenzy
There's a heightened interest in matches that Ronaldo plays in, especially in the biggest ones, where CR7 always provides with a top performance. Fans around the world tune in to watch his performances, with the anticipation of witnessing something extraordinary. This passion for the player and game extends to various other means of engagement, including choosing to bet on soccer, as it allows people to take part in the beautiful game with even more excitement.
With Ronaldo on the field, the unpredictability and excitement of the game are amplified, as he can turn every game around in a matter of seconds, making it a popular choice for those looking to add an extra layer of excitement to their viewing experience.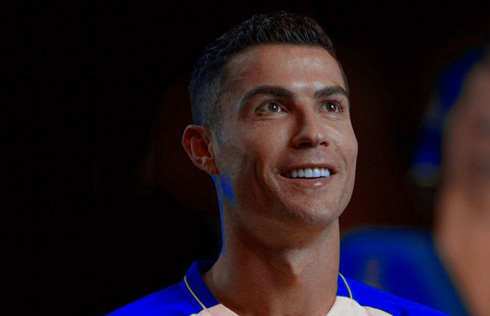 ---
Superstars Redefining the Game
The future implications of having superstar players like Ronaldo are significant. Their presence not only boosts the appeal and competitiveness of teams but can also lead to increased investment in the sport. They serve as role models for aspiring players, setting standards of excellence that inspire future generations. With their influence, the game continues to evolve, becoming more dynamic and entertaining.
---
Reflecting on the Ronaldo Era
The Ronaldo era has indelibly shaped soccer. His influence extends beyond his spectacular performances on the pitch. He's transformed the teams he's played for, increased global interest in soccer, and set a new standard of excellence for the sport. The importance of superstar players like Ronaldo cannot be overstated—they redefine the game, captivate audiences, and ensure that soccer continues to thrive and captivate hearts worldwide. We can say that even though his playing ages are not the best, he will be remembered as the best to have ever played the game for many.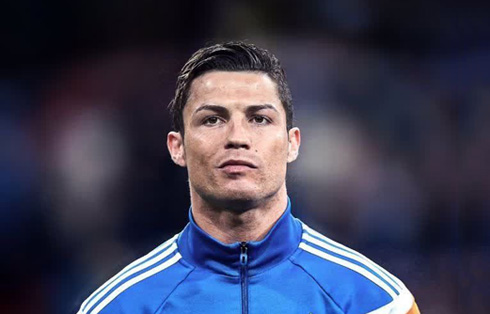 ---
Cristiano Ronaldo next game for Al Nassr for the pre-season friendlies is on July 25, against PSG. You can watch PSG vs Al Nassr, USA vs Jamaica, Tottenham vs West Ham, Manchester United vs Leeds, Nurnberg vs Arsenal and Karlsruher vs Liverpool, all matches provided from our live soccer game pages.
Al Nassr next game:
PSG vs Al Nassr kick-off time (25-07-2023):
Beijing (China) | UTC/GMT+8: 16:20
India (New Delhi) | UTC/GMT+5.30: 15:50
Saudi Arabia (Riyadh) | UTC/GMT+3: 13:20
Spain (Madrid) | UTC/GMT+2: 12:20
Portugal and England (Lisbon/London) | UTC/GMT+1: 11:20
Rio de Janeiro (Brazil) | UTC/GMT-3: 07:20
New York (United States) | UTC/GMT-4: 06:20
Los Angeles (United States) | UTC/GMT-7: 03:20
Sources: ronaldo7.net / channelstv.com / plainstrategies.shop