June 24, 2023
An analysis of Ronaldo's tactics for winning every match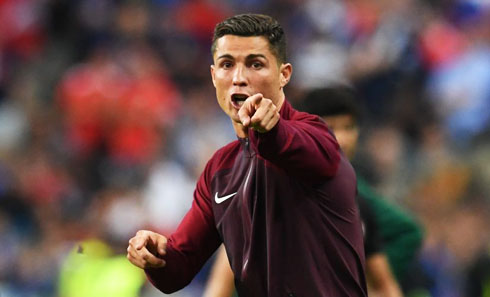 We all know how competitive football has become in recent years. Sometimes, matches and titles are won on details and Ronaldo is well aware of that. The Portuguese star has a fierce winning mentality and he's truly obsessed with winning...
Cristiano Ronaldo has been the most popular football star in this century and he is well known for his competitiveness and tactical approaches to every game he's involved at. Analyzing his strategies and tactics can provide insight into how he wins almost every match he plays. This article will explore Ronaldo's mindset and tactics and we'll discuss how theve consistently help him succeed. Additionally, it will also examine what other players can learn from these techniques Ronaldo has been employing throughout the years. By studying Cristiano Ronaldo's approach in such a competitive environment, football fans and players alike can benefit by simply replicating the tactics and strategies followed by the Portuguese superstar.
Cristiano Ronaldo - Still impressing the football world:
---
Introducing Ronaldo and his impressive track record
Cristiano Ronaldo is a world-renowned footballer who has made an incredible impact on the game. He has won five Ballon d'Or awards — the most of any player — as well as numerous other awards and titles. He is also one of the greatest goal scorers in soccer history, having scored over 700 goals in his career. Ronaldo is an exceptional athlete with amazing technical ability, physicality, and speed on the field. His competitive drive and professionalism have made him one of the most successful players in history. He is also an inspiration to many aspiring footballers, as he has shown that anything is possible with dedication and hard work. His impressive career will no doubt continue to inspire many for years to come.
---
Ronaldo's popularity in Kenya
Ronaldo is one of the world's most popular athletes, and his popularity also extends to Kenya. Fans in Kenya can follow Ronaldo's every move and bet on his matches with Wazibet, Kenya's leading online sports betting platform. This platform offers Ronaldo fans a wide range of betting options, allowing them to bet on his matches and even predict the exact score. With Wazibet in Kenya, Ronaldo fans can follow their favorite player more closely and enjoy the excitement of sports betting. Whether you're a fan of Ronaldo or any other sports star, Wazibet is Kenya's premier online betting platform.
---
how Ronaldo's strategies have been tailored to fit different opponents
Many people consider Cristiano Ronaldo to be one of the best soccer players of all time ever, and his success can largely be attributed to his ability to tailor his playing style to different teams and opponents. He is known for his consistent ability to create scoring opportunities, make key passes, and score crucial goals. His technical ability and creativity have made him a formidable attacking threat, while his defensive skills, strength, and aerial ability have also been key to his success. In addition to his footballing skills, Ronaldo is renowned for his excellent work ethic and dedication to the game. His positive attitude has helped him become one of the most decorated players in football and has helped him to achieve success with a number of clubs. As well as winning multiple titles, Ronaldo is the record goalscorer for both Portugal and Real Madrid and holds numerous individual awards.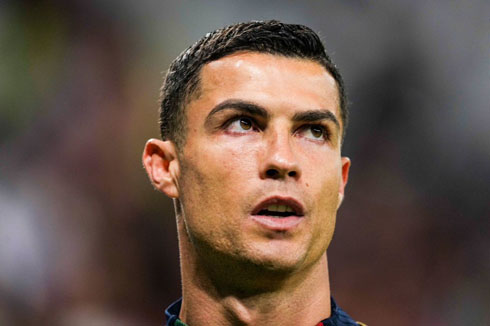 ---
How Ronaldo builds his team chemistry and trusts in his teammates
Cristiano Ronaldo is an exceptional football player who has been successful in building team chemistry and trust with his teammates. From his time with Sporting CP to Manchester United, Real Madrid, and Juventus, he has been able to lead his teams to success. He is a leader on the field and off and is not afraid to speak his mind, which has lead him to become a vocal leader in the locker room. He is also known for his work ethic, which has been praised by fellow players and coaches.
Cristiano Ronaldo is admired by many not only for his impressive football skills on the pitch but also for his work ethic off the field. Aside from his fame, he is also recognized for his philanthropic efforts, having generously given millions of dollars to different causes through his own CR7 Foundation, which focuses on providing educational and social opportunities for underprivileged children. He also regularly participates in charity events, supporting a variety of causes ranging from disaster relief to medical research. Ronaldo is also a vocal supporter of environmental initiatives, having donated to the World Wildlife Fund and Greenpeace. A few years ago he became one of the first global ambassadors for Save the Children, a charity organization that focuses on enhancing the well-being of children around the world. Ronaldo's commitment and dedication to helping others is truly admirable and inspiring. He is a real-life superhero and an example of the power of giving back to those in need. Ronaldo's charitable efforts have helped improve the lives of countless people.
---
The key takeaways
Cristiano Ronaldo is one of the most successful soccer players in history, and his winning tactics have been studied in detail. This analysis has revealed some key takeaways that can be applied to any sport or competitive endeavor.
First, Ronaldo has an unparalleled dedication to honing his skills and following a strict training regimen. He works hard every day to stay ahead of the competition, and his consistent effort has paid off in the form of numerous trophies.
Second, Ronaldo's focus on attacking is evident every time he takes to the field, and his offensive instincts are unparalleled. He is always looking for ways to break through defenses and create scoring opportunities, whether it be with a pinpoint pass or a powerful shot.
Finally, Ronaldo's mental strength and determination have allowed him to stay at the top of his game for years. He is not afraid to take risks and take the game into his own hands. With a winning attitude and an unparalleled work ethic, Ronaldo is still one of the best players in the world and a great example of success.
From his strategic planning to the mental preparation, it is clear that Ronaldo puts in a lot of effort and thought into each game. His tactics are designed for success on both an individual level as well as within the context of a team dynamic. This analysis has shown us how Ronaldo's approach can be used by any player or coach who wishes to increase their chances of winning every match. Wazibet in Kenya provides access to sports betting markets where you can place bets on your favorite teams and players - including Ronaldo!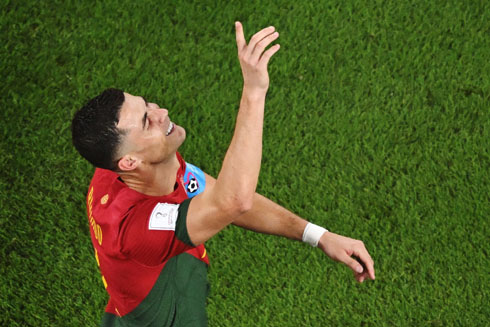 ---
Cristiano Ronaldo next game for Al Nassr for the pre-season friendlies is on July 25, against PSG. You can watch PSG vs Al Nassr, USA vs Jamaica, Tottenham vs West Ham, Manchester United vs Leeds, Nurnberg vs Arsenal and Karlsruher vs Liverpool, all matches provided from our football streams game pages.
Al Nassr next game:
PSG vs Al Nassr kick-off time (25-07-2023):
Beijing (China) | UTC/GMT+8: 16:20
India (New Delhi) | UTC/GMT+5.30: 15:50
Saudi Arabia (Riyadh) | UTC/GMT+3: 13:20
Spain (Madrid) | UTC/GMT+2: 12:20
Portugal and England (Lisbon/London) | UTC/GMT+1: 11:20
Rio de Janeiro (Brazil) | UTC/GMT-3: 07:20
New York (United States) | UTC/GMT-4: 06:20
Los Angeles (United States) | UTC/GMT-7: 03:20
Sources: ronaldo7.net / medium.com / deccanchronicle.com