June 18, 2023
How to find trustworthy online Ronaldo shops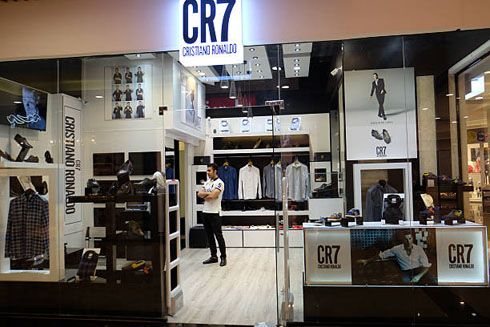 When it comes to buy any type of Ronaldo's merchandise online, there are many details you should pay attention to. Finding the right shop can be a time-consuming process, but at the end of the day, it's important no one neglects it...
Have you ever imagined yourself in a situation where you ordered a themed product of your favorite celebrity from an online shop only to receive a different, inferior one that is useless? Thus, if you are a fan of soccer superstar and internet sensation Cristiano Ronaldo, this might happen to you anytime if you make the wrong choice! The growth of online shops as well as buying and selling activities, has also led to increased online fraud, which even well-known celebs are not immune to. That is why it is better to be safe than sorry and check the legitimacy of any Ronaldo store you are going to shop with. Here is a quick guide and practical tips on finding trustworthy online Ronaldo shops, ensuring you can confidently support your favorite football player and save your hard-earned money.
Cristiano Ronaldo - Long range strikes:
---
Go To Different Forums and Seek Advice
Participating in online communities devoted explicitly to Ronaldo and seeking advice through reliable forums like Reddit and Quora can be very helpful in finding legitimate online Ronaldo shops. In addition, make sure you do your homework online, ask questions, and spend time in those forums to find a trustworthy answer. It is also recommended to check out customer reviews at Britainreviews, a review website where you can explore different businesses and online shops and see what other customers think about them.
---
Stay Vigilant To Red Flags
The number one red flag is that the website asks for unnecessary information not typically requested, such as security numbers, bank account information, and personal information. A second red flag is if you can only pay with a particular method: Bank drafts, Prepaid cards, Bank transfers, Money orders, Cash App and Zelle, and Cryptocurrencies. Also, be wary of the URL's misspellings and the meager prices. None of the above is standard in trustworthy Ronaldo shops.
---
Examine The Website's Aesthetics and Authenticity
Try to find the online Ronaldo shop that looks outstanding, is easy to navigate, and is built by experts. The legitimacy of the purported Ronaldo online shop is questioned by the site's mediocre design and unclear or nonexistent return policy. Verify the accuracy of contact information, including a street address, email, and phone. Moreover, examine the company's domain name to ensure you're not on a fake website.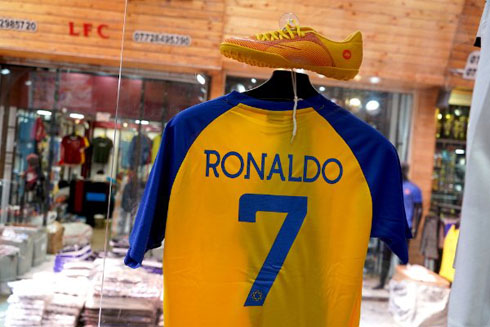 ---
Research Authentic Reviews
The secret to your secure and profitable online Ronaldo shopping is research. Check out trusted review sites to read honest, first-hand customer reviews. There should be genuine third-party evaluations from prior customers if the online business has been around for a while and is an actual website. Amazon, Yelp, eBay, and Britainreviews are a few review websites. In addition, social media accounts for the online store, such as Instagram and Facebook, are also helpful in making judgments.
---
A final look
Following the advice above, you can locate trustworthy online sources to shop and promote your football sensation and innovative entrepreneur. You must know the authentic, reliable online Ronaldo shop to buy from to secure your time and money. Look for indicators like the padlock icon to ensure your information stays safe. Give preference to online stores that process your payments safely through methods like PayPal or other well-known practices. Search for stores with the right to sell Ronaldo products by the player or endorsed by Ronaldo or his management team. Verify that the high-resolution images and product descriptions are accurate and high-quality.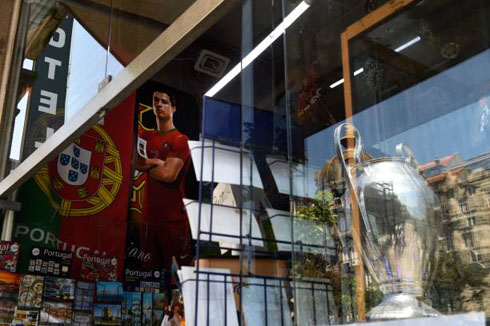 ---
Cristiano Ronaldo next game for Portugal for the EURO Qualifiers is on June 20, against Iceland. You can watch Iceland vs Portugal, Canada vs USA, Croatia vs Spain, England vs Macedonia, France vs Greece and Germany vs Colombia, all matches provided from our football live game pages.
Portugal next game:
Iceland vs Portugal kick-off time (20-06-2023):
Beijing (China) | UTC/GMT+8: 02:45
India (New Delhi) | UTC/GMT+5.30: 00:15
Saudi Arabia (Riyadh) | UTC/GMT+3: 21:45
Spain (Madrid) | UTC/GMT+2: 20:45
Portugal and England (Lisbon/London) | UTC/GMT+1: 19:45
Rio de Janeiro (Brazil) | UTC/GMT-3: 15:45
New York (United States) | UTC/GMT-4: 14:45
Los Angeles (United States) | UTC/GMT-7: 11:45
Sources: ronaldo7.net / stripe.com / paypal.com