June 6, 2023
Cristiano Ronaldo: A story of philanthropy and global influence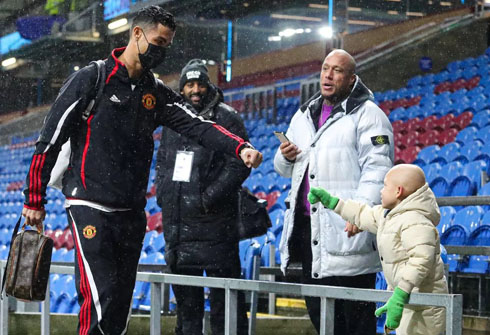 Cristiano Ronaldo is the superstar he is today not only for what he does on the pitch, but also for his actions off the field. The Portuguese legend has a long history of participating in charitable activities and that's one of the many reasons why his fans admire him so much...
Cristiano Ronaldo, the football titan mostly known for his extraordinary performances on the field, is revered worldwide. His name has become synonymous with football excellence, and his achievements are as abundant as they are impressive. However, there's more to Ronaldo than what we see on the pitch and even at the age of 38, the Portuguese superstar doesn't cease to surprise us. His philanthropic efforts and global influence off the field deserve an equal, if not greater, share of the spotlight...
Cristiano Ronaldo - Goals and assists for Al Nassr:
---
Philanthropy: A cornerstone of Ronaldo's legacy
Cristiano Ronaldo is known for his compassion as much as his football prowess. If you still believe the 38-year old is still capable of making the difference on the pitch, you should look for a casino 10 euro for registration opportunity. His charitable contributions are diverse, touching many different causes and touching lives around the world. From children's hospitals to cancer research, Ronaldo's philanthropy has made a significant difference. For example, he pledged a significant amount to the hospitals in his home country, Portugal, for the fight against COVID-19. The funding was specifically dedicated to the intensive care units, a segment desperately in need during the pandemic.
---
Global influence and advocacy
Ronaldo's global influence extends far beyond the field, leveraging his massive fan base to advocate for social causes. This is where the crux of the matter lies; while fans worldwide place bets on his goals, assists, and performances, Ronaldo's true gamble is on the potency of his influence and his aspiration for a brighter future. He is unafraid to lend his voice to address pressing issues, and his influence is genuinely transformative.
A powerful example of this is his advocacy for blood donation. Ronaldo began donating blood at the age of 26 and has since been a vocal supporter of this cause. He often encourages his followers to donate blood, leading to an increased awareness of the importance of blood donation worldwide.
Furthermore, he stands firmly against animal cruelty, often seen spending time with his own pets and urging his followers to treat animals with kindness and respect.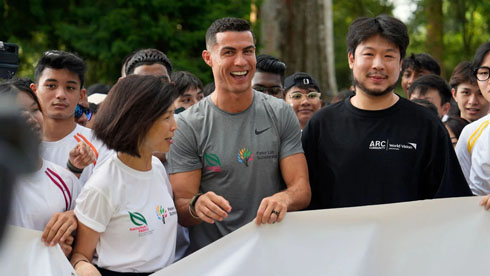 ---
Using his platform for change
The power of Ronaldo's platform is undeniable. With millions of followers across various social media platforms, Ronaldo uses his reach for more than just sharing athletic achievements or lifestyle snapshots.
When a series of wildfires ravaged Portugal in 2017, Ronaldo stepped in to help. Using his social media platforms, he raised awareness about the disaster and appealed for aid for the victims. His efforts brought global attention to the crisis and motivated many to contribute to relief efforts.
---
A Champion both on and off the field
Indeed, Cristiano Ronaldo's legacy extends far beyond the pitch. His philanthropic efforts and global influence have created a ripple effect of change, touching countless lives. Whether he's donating his trophies, raising awareness about blood donation, or calling for compassion towards animals, Ronaldo remains committed to making a positive difference in the world.
In a world where celebrities often find themselves in the spotlight for less than ideal reasons, Cristiano Ronaldo shines as a beacon of positivity. As much as he's loved for his football prowess, he's equally admired for his heart. His story serves as a reminder that it's possible to leverage fame for good, to give back, and to inspire others to do the same. He is, without a doubt, a champion both on and off the field.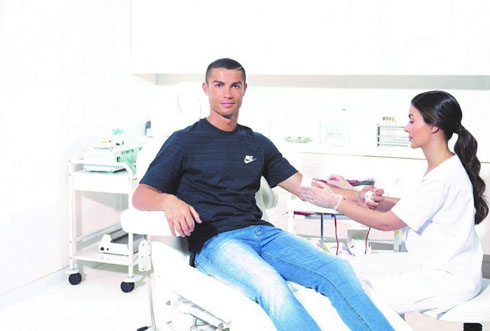 ---
Cristiano Ronaldo next game for Portugal for the EURO Qualifiers is on June 17, against Bosnia. You can watch Portugal vs Bosnia, Argentina vs Australia, Spain vs Italy, Manchester City vs Inter Milan, Netherlands vs Croatia and Germany vs Ukraine, all matches provided from our football live game pages.
Portugal next game:
Portugal vs Bosnia kick-off time (17-06-2023):
Beijing (China) | UTC/GMT+8: 02:45
India (New Delhi) | UTC/GMT+5.30: 00:15
Saudi Arabia (Riyadh) | UTC/GMT+3: 21:45
Spain (Madrid) | UTC/GMT+2: 20:45
Portugal and England (Lisbon/London) | UTC/GMT+1: 19:45
Rio de Janeiro (Brazil) | UTC/GMT-3: 15:45
New York (United States) | UTC/GMT-4: 14:45
Los Angeles (United States) | UTC/GMT-7: 11:45
Sources: ronaldo7.net / blood.co.uk / cristianoronaldo.com