May 30, 2023
Do all football stars have the same passion for gambling as Ronaldo?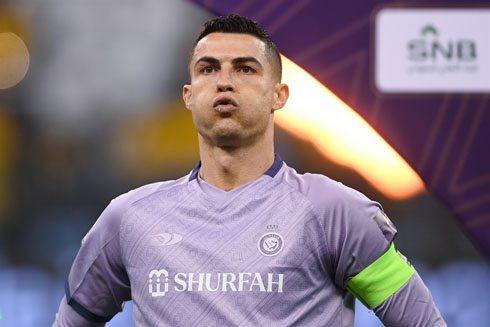 Not everyone appreciates gambling when it comes to look for some entertainment. In football, there are many stories about popular athletes who have visited and played at casinos, with Ronaldo being a prime example.
Cristiano Ronaldo, one of the world's most famous football stars, is known not only for his incredible skills on the football field, but also for his some of hobbies, including his passion for gambling and his visits to casinos. Nevertheless, does this mean that all footballers enjoy gambling as much as Cristiano Ronaldo? Let's take a look at the gambling behavior of other football stars and some famous stories of big stars who have won or lost in the world of gambling...
Cristiano Ronaldo - Best goal for Al-Nassr:
---
Ronaldo's love for casinos
Ronaldo, who currently plays for Al-Nassr in Saudi Arabia, has repeatedly expressed his love for gambling and what he believes to be the ideal casino. He is often seen in high-end casinos and has also participated in various poker tournaments. In interviews, Ronaldo has mentioned that he enjoys the excitement and adrenaline that comes with gambling.
In 2017, Ronaldo was photographed sitting at a poker table in a casino in Madrid. He posted the photo himself on his Instagram account with the caption "Pokerface". This sparked a lot of speculation about his gambling habits and brought his love for poker and casinos back into the media spotlight.
---
What football stars enjoy about casinos
While Ronaldo is one of the most prominent football stars who has openly shown his interest in gambling, there are also other football players who enjoy gambling. Many football stars, such as Neymar, Wayne Rooney, and Gerard Piqué, have publicly admitted to enjoying gambling in casinos and online gambling.
Neymar, the Brazilian forward who plays for Paris Saint-Germain, is often spotted in 5 euro casinos and has even played in some poker tournaments. He regularly shares photos of his gambling adventures on social media, which clearly demonstrates his interest in gambling.
Wayne Rooney, the former English international striker, has acknowledged in interviews that he enjoys gambling. He has even had a few controversial incidents related to gambling, such as losing large amounts of money during gambling sessions. Rooney later admitted that he has controlled his gambling behavior and gambles responsibly.
---
Michael Owen's gambling habits: big wins and losses
The world of gambling has some famous stories about football stars who have won or lost large amounts of money. One of the most well-known stories is about former English forward Michael Owen, who was known for his gambling habits during his playing career. Owen reportedly placed enormous bets on horse races and also achieved big wins. However, he also suffered significant losses and later admitted to reducing his gambling behavior.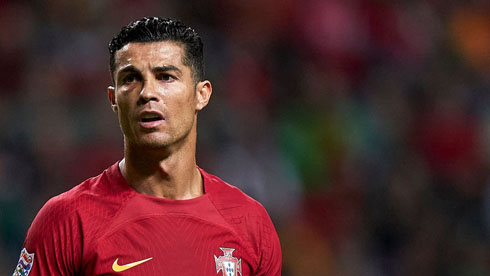 ---
Casinos and Ronaldinho's controversy
Another famous story revolves around former Brazilian star player Ronaldinho. He was caught using fake documents to enter a casino in Paraguay. He was arrested and detained but later released after reaching a settlement with the authorities. This incident brought his gambling behavior into the media spotlight and sparked a lot of controversy.
---
Why even stars need to be cautious
Another story involves former English footballer Paul Merson. Merson had a successful football career, but also had a well-known gambling addiction. He reportedly lost over £7 million in gambling and faced financial problems. He later overcame his addiction and now advocates for more awareness about gambling addiction.
---
A final look
While Ronaldo is known for his passion for gambling and casinos, it doesn't mean that all football stars share the same interest. Many footballers enjoy gambling, but some have also suffered from the negative consequences of gambling addiction. It is important to be aware of the risks of gambling and gamble responsibly to prevent financial problems and addiction.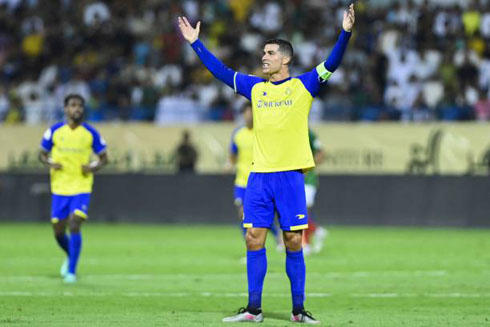 ---
Cristiano Ronaldo next game for Al Nassr for the Saudi Pro League is on May 31, against Al Fateh. You can watch Al Nassr vs Al Fateh, Real Madrid vs Athletic, Celta Vigo vs Barça, Man City vs Man United, PSG vs Clermont and Sevilla vs Roma, all matches provided from our soccer streams game pages.
Al Nassr next game:
Al Nassr vs Al Fateh kick-off time (31-05-2023):
Beijing (China) | UTC/GMT+8: 02:00
India (New Delhi) | UTC/GMT+5.30: 23:30
Saudi Arabia (Riyadh) | UTC/GMT+3: 21:00
Spain (Madrid) | UTC/GMT+2: 20:00
Portugal and England (Lisbon/London) | UTC/GMT+1: 19:00
Rio de Janeiro (Brazil) | UTC/GMT-3: 15:00
New York (United States) | UTC/GMT-4: 14:00
Los Angeles (United States) | UTC/GMT-7: 11:00
Sources: ronaldo7.net / dailystar.co.uk / reuters.com