May 16, 2023
Ronaldo's most memorable headliner moments of all time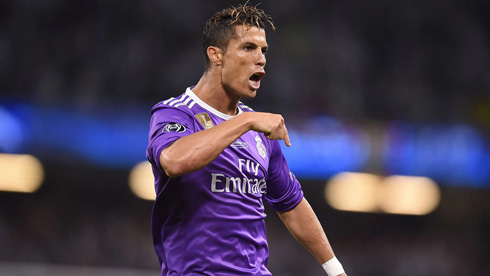 Cristiano Ronaldo, a football legend, has provided fans with countless unforgettable moments throughout his career. This article revisits some of his most iconic headline-worthy moments, showcasing his skill, passion, and record-breaking achievements.
Cristiano Ronaldo, a living legend in the world of football, has given fans countless unforgettable moments throughout his illustrious career. From game-winning goals to record-breaking achievements, Ronaldo's skill and passion on the field have consistently awed spectators and opponents alike. In this article, we will take a trip down memory lane to revisit some of the Portuguese superstar's most iconic headliner moments. Having started his professional career in 2002 when he was still living in Portugal and playing for Sporting CP, the now 38-year old forward has collected multiple memorable moments over the years...
Cristiano Ronaldo - Memories:
---
Ronaldo's game-winning goal in the 2011 Copa del Rey Final
One of the most unforgettable moments in Ronaldo's career came when he scored the game-winning goal against arch-rivals Barcelona in the 2011 Copa del Rey final. This victory not only secured the trophy for Real Madrid but also sparked excitement among football fans and those who engaged in football betting alike. Ronaldo's late extra-time header sealed the deal, and the image of him celebrating with his teammates is etched in the memories of millions of fans worldwide.
---
Ronaldo's Hat-Trick Against Spain in the 2018 World Cup
The 2018 World Cup saw Ronaldo deliver an astonishing performance against Spain, scoring a hat-trick and securing a 3-3 draw for Portugal. This was a testament to his incredible ability to perform under pressure and on the biggest stage. The entire world witnessed Ronaldo's sheer determination and relentless drive as he single-handedly kept his national team in the game against the formidable Spanish side.
---
Ronaldo's 2017 Champions League Final Masterclass
Another of Ronaldo's most remarkable performances came in the 2017 UEFA Champions League final, where he scored twice to lead Real Madrid to a 4-1 victory over Juventus. This victory cemented Real Madrid's status as European champions for a record 12th time and highlighted Ronaldo's invaluable contribution to the team. His goals were not only spectacular, but they also underscored his undeniable big-game pedigree.
---
Ronaldo's Five-Goal Extravaganza Against Granada in 2015
In 2015, Ronaldo etched his name in the history books once again when he scored an astounding five goals in a single game against Granada. This achievement showcased his extraordinary goal-scoring prowess and solidified his status as one of the greatest footballers of all time. This remarkable feat remains one of the most memorable individual performances in football history.
---
Ronaldo's Decisive Role in the 2017 UEFA Super Cup
Ronaldo played a decisive role in Real Madrid's 2-1 victory over Manchester United in the 2017 UEFA Super Cup. His presence on the pitch was instrumental in securing the win, and his performance demonstrated his ability to excel in high-stakes matches. This victory added another feather to Ronaldo's already impressive cap, further solidifying his legendary status.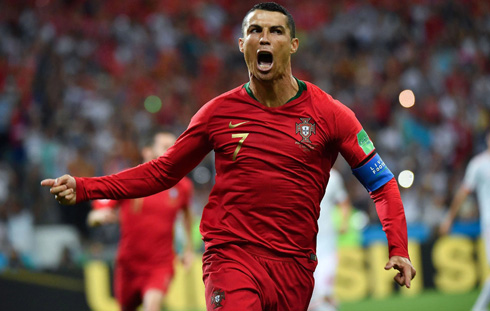 ---
Ronaldo's Unprecedented Scoring Streak in the Champions League
In 2018, Ronaldo achieved yet another record when he became the first player to score in ten consecutive Champions League games. This incredible feat highlighted his consistency and prowess as a goal-scoring machine. Ronaldo's ability to find the back of the net game after game made him a fearsome opponent and a significant asset to his team.
---
Ronaldo's 700th Career Goal in 2019
Cristiano Ronaldo reached another monumental milestone in 2019 when he scored his 700th career goal. This remarkable achievement placed him among the most elite goal-scorers in football history. Ronaldo's dedication, hard work, and unwavering drive for success have allowed him to reach such an extraordinary milestone, inspiring generations of footballers and fans alike.
---
Ronaldo's Iconic Bicycle Kick Goal in the 2018 Champions League
The 2018 Champions League quarter-finals saw Ronaldo score one of the most memorable goals of his career, a breathtaking bicycle kick against Juventus. The sheer athleticism, technique, and audacity of the goal left fans and players alike in awe. This iconic moment, now etched in football history, exemplified Ronaldo's unparalleled skill and the artistry he brings to the game.
---
Ronaldo's Hat-Trick Against Atletico Madrid in the 2019 Champions League
In the 2019 Champions League, Ronaldo delivered yet another unforgettable performance when he scored a hat-trick against Atletico Madrid. This masterclass saw him carry Juventus to a stunning comeback, overturning a 2-0 deficit from the first leg to win 3-2 on aggregate. Ronaldo's uncanny ability to step up in crucial moments was on full display, further solidifying his legendary status in the world of football.
---
Ronaldo's Fifth Ballon d'Or Win in 2017
In 2017, Cristiano Ronaldo won the prestigious Ballon d'Or award for the fifth time, putting him on par with his long-time rival Lionel Messi. This achievement was a testament to Ronaldo's exceptional skill, dedication, and consistency throughout his career. With five Ballon d'Or titles under his belt, Ronaldo cemented his place among the all-time greats in football history.
In conclusion, Cristiano Ronaldo's illustrious career has been filled with unforgettable moments that have left fans and fellow players in awe. From game-winning goals in crucial matches to record-breaking achievements, Ronaldo's relentless drive for success and passion for the game have made him a living legend in the world of football. As we celebrate these iconic headliner moments, we can only look forward to witnessing even more magic from this exceptional athlete in the years to come.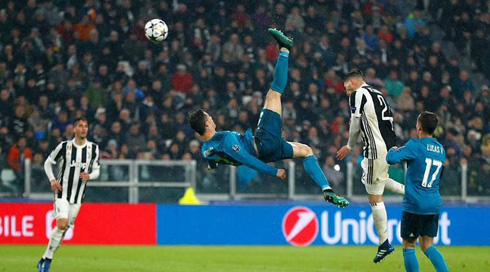 ---
Cristiano Ronaldo next game for Al Nassr for the Saudi Pro League is on May 16, against Al Tai. You can watch Al Tai vs Al Nassr, Manchester City vs Real Madrid, Sevilla vs Juventus, AZ Alkmaar vs West Ham, Newcastle vs Brighton Hove Albion and Inter vs Milan, all matches provided from our live soccer game pages.
Al Nassr next game:
Al Tai vs Al Nassr kick-off time (16-05-2023):
Beijing (China) | UTC/GMT+8: 02:30
India (New Delhi) | UTC/GMT+5.30: 00:00
Saudi Arabia (Riyadh) | UTC/GMT+3: 21:30
Spain (Madrid) | UTC/GMT+2: 20:30
Portugal and England (Lisbon/London) | UTC/GMT+1: 19:30
Rio de Janeiro (Brazil) | UTC/GMT-3: 15:30
New York (United States) | UTC/GMT-4: 14:30
Los Angeles (United States) | UTC/GMT-7: 11:30
Sources: ronaldo7.net / france24.com / forbes.com / besoccer.com