May 16, 2023
Cristiano Ronaldo - A charitable star like no other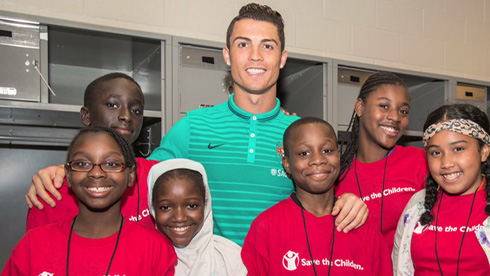 Cristiano Ronaldo is a charitable athlete who advocates for social issues like gender equality, education, and mental health. This highlights how influential figures like Ronaldo can inspire positive change in society beyond their athletic achievements...
Cristiano Ronaldo is one of the most charitable soccer athletes in the world. The Portuguese soccer superstar has used his platform to raise awareness for important social issues, such as gender equality and education. He has also been an outspoken advocate for children with disabilities and mental health issues, including depression and anxiety. He often donates money directly at events or auctions off items that he's worn during games or shoots commercials where all proceeds go toward helping those in need. Interestingly, soccer betting enthusiasts who follow Cristiano Ronaldo's career closely not only appreciate his skills on the field but also admire his philanthropic efforts. Inspired by Ronaldo's generosity and dedication to giving back, you choose to direct your winnings from soccer betting towards charitable causes. This unique connection between sports and philanthropy highlights how influential figures like Ronaldo can inspire positive change in society beyond their athletic achievements.
Cristiano Ronaldo - All 12 goals for Al-Nassr:
---
Overcoming Adversity: Ronaldo's Challenging Childhood
Cristiano Ronaldo's journey to stardom was not an easy one. Born and raised on the small island of Madeira, Portugal, he faced financial hardships and a challenging family life. Ronaldo's father worked as a kit man at a local soccer club and as a gardener, while his mother toiled as a cook and cleaner to make ends meet.
Despite these difficulties, a young Ronaldo found solace in soccer, displaying prodigious talent from an early age. His unwavering determination and passion for the sport helped him overcome adversity, shaping him into the resilient and philanthropic icon he is today.
---
Ronaldo's Charitable Donations
Ronaldo's charitable contributions have been significant throughout his career. In 2014, he donated $83,000 to pay for the operation of a sick kid. In 2014 he donated $83,000 to a children's hospital in Portugal; he and his agent donated another $1.08M to hospitals, aiding the Covid programs during the pandemic in 2020 in Portugal.
In addition to these large-scale donations, Ronaldo has also participated in various campaigns and programs aimed at helping children around the world.
He has partnered with Save the Children since 2012 on various initiatives including providing food for malnourished children; building schools; promoting education; preventing child marriage; ending female genital mutilation (FGM); promoting gender equality; protecting children from violence; providing access to clean water and sanitation facilities.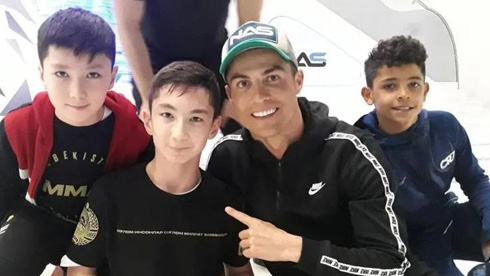 ---
The Positive Impact of Ronaldo's Philanthropy
Ronaldo's philanthropy has had a positive impact on many people. As the world's most famous soccer player and one of its highest paid athletes, Ronaldo has the ability to influence millions of fans around the world.
He uses this platform to raise awareness about important issues such as climate change, gender equality and childhood obesity. His efforts have helped raise money for charities such as Save The Children and UNICEF; he has also donated millions of euros towards building schools in the Gaza region and helping them rebuild after the war-torn period.
The Portuguese forward is also known for donating large sums towards various causes including helping victims affected by natural disasters like Hurricane Matthew or earthquakes like those that hit Nepal in 2015 (which killed over 8500 people), and recently for the victims of the earthquake in Turkey.
In addition to financial support, Ronaldo often visits hospitals where children are being treated for serious illnesses such as cancer or leukemia so they can meet their hero face-to-face!
---
Conclusion
Ronaldo has been a philanthropic leader in the sports world for several years. He has used his platform to champion causes ranging from childhood cancer research to helping children with disabilities.
In addition to being an ambassador for Save the Children, Ronaldo is also an active supporter of World Vision and UNICEF. Over the years alone, he donated millions of USD to help children affected by natural disasters and remains one of the most charitable athletes in the world.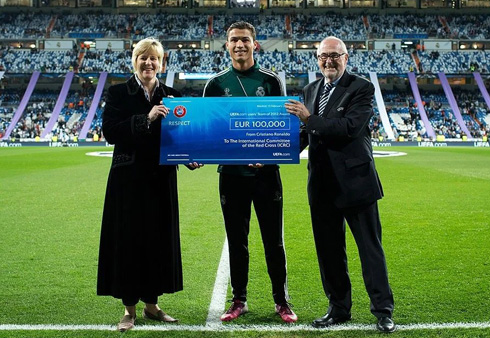 ---
Cristiano Ronaldo next game for Al Nassr for the Saudi Pro League is on May 16, against Al Tai. You can watch Al Tai vs Al Nassr, Manchester City vs Real Madrid, Sevilla vs Juventus, AZ vs West Ham United, Newcastle United vs Brighton and Internazionale vs Milan, all matches provided from our football live game pages.
Al Nassr next game:
Al Tai vs Al Nassr kick-off time (16-05-2023):
Beijing (China) | UTC/GMT+8: 02:30
India (New Delhi) | UTC/GMT+5.30: 00:00
Saudi Arabia (Riyadh) | UTC/GMT+3: 21:30
Spain (Madrid) | UTC/GMT+2: 20:30
Portugal and England (Lisbon/London) | UTC/GMT+1: 19:30
Rio de Janeiro (Brazil) | UTC/GMT-3: 15:30
New York (United States) | UTC/GMT-4: 14:30
Los Angeles (United States) | UTC/GMT-7: 11:30
Sources: ronaldo7.net / theguardian.com / marca.com / bleacherreport.com