May 9, 2023
5 reasons why Ronaldo will leave Saudi Arabia this season
When Ronaldo signed for Al Nassr in January of 2023, the expectations were that the Portuguese superstar would play in Saudi Arabia for at least a season and a half. However and according to recent rumors, Ronaldo may already be looking for a way out this summer...
Cristiano Ronaldo's move to Saudi Arabia was one of the biggest transfer news of last year, especially since it happened right after the World Cup was over and led him to leave his former club, Manchester United. However, there are speculations that the Portuguese superstar may not last long in the Middle East, which would mean he wouldn't complete a full year in Al-Nassr. Living in a country like Saudi Arabia could be challenging to most people, especially those who enjoy spending some time in a casino or simply visiting Casino Zeus to have some fun. The country is very strict when it comes to gambling and not everyone appreciates this type of restrictions. In this article, we will discuss five possible reasons that could make Ronaldo actually leave Saudi Arabia this season and look for a different challenge abroad.
Cristiano Ronaldo - Dribbling, skills and goals:
---
#1. Competition from Messi's Likely Signing for Al Hilal
Recent news reports have suggested that Lionel Messi is close to signing a deal with Al Hilal. If this happens, it would add another dimension to the Saudi Professional League and will definitely increase the competition for Ronaldo. This could be a major factor in his decision to leave the league as he may feel that with Messi around, the spotlight will turn to the Argentinian superstar and eventually affect his popularity and visibility...
---
#2. Disappointment with the Level of Football in Saudi Arabia
Ronaldo has always played in top-tier leagues such as the English Premier League, La Liga, and Serie A. The level of football in Saudi Arabia is not at par with these leagues, and Ronaldo may feel disappointed with the quality of opposition he faces on a regular basis. He may find the lack of intensity and competitiveness frustrating, leading to a desire to move back to a more challenging league.
---
#3. Personal Reasons
Ronaldo has always been a family man, and the move to Saudi Arabia may have been challenging for his family. He may miss his home, his friends, and the lifestyle he enjoyed in Europe. He may also feel that his brand and image are not getting the same exposure and attention in Saudi Arabia as it did in Europe. This could be a factor in his decision to leave the league.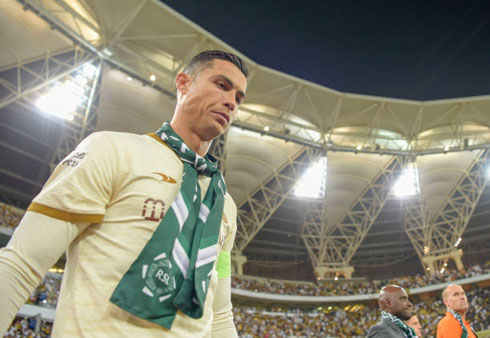 ---
#4. Financial Issues
While the move to Saudi Arabia may have been financially lucrative for Ronaldo, there are also reports that the league is struggling financially due to the impact of the COVID-19 pandemic. If the league is unable to pay its players, Ronaldo may look to move to a more stable league where he is guaranteed to receive his wages on time. This could be a major factor in his decision to leave the league.
---
#5. Age
At the age of 38, Ronaldo is not getting any younger. While he has been able to maintain his high levels of fitness and performance, there will come a time when he will have to consider retiring from professional football. The move to Saudi Arabia may have been seen as a final challenge for Ronaldo, but he may feel that he has achieved everything he wanted to achieve in the league and may look to move on to a new challenge.
---
A final look
While Cristiano Ronaldo's move to Saudi Arabia was a major coup for the league, there are several reasons why he may decide to leave the league this season. From competition from Messi's likely signing for Al Hilal to disappointment with the level of football in Saudi Arabia, personal reasons, financial issues, and age, there are several factors that may contribute to Ronaldo's decision to leave the league. Regardless of the reasons, it will be interesting to see where Ronaldo goes next and what the future holds for one of the greatest footballers of all time...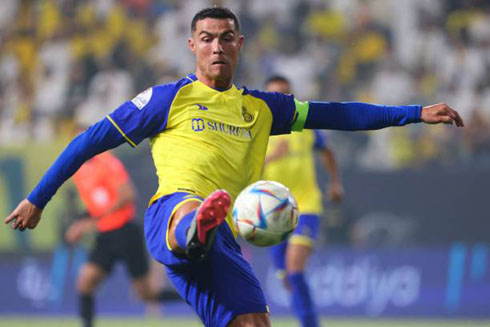 ---
Cristiano Ronaldo next game for Al Nassr for the Saudi Pro League is on May 16, against Al Tai. You can watch Al Tai vs Al Nassr, Real Madrid vs Manchester City, Juventus vs Sevilla, West Ham vs AZ, AC Milan vs Inter and AS Roma vs Bayer Leverkusen, all matches provided from our live football game pages.
Al Nassr next game:
Al Tai vs Al Nassr kick-off time (16-05-2023):
Beijing (China) | UTC/GMT+8: 02:30
India (New Delhi) | UTC/GMT+5.30: 00:00
Saudi Arabia (Riyadh) | UTC/GMT+3: 21:30
Spain (Madrid) | UTC/GMT+2: 20:30
Portugal and England (Lisbon/London) | UTC/GMT+1: 19:30
Rio de Janeiro (Brazil) | UTC/GMT-3: 15:30
New York (United States) | UTC/GMT-4: 14:30
Los Angeles (United States) | UTC/GMT-7: 11:30
Sources: ronaldo7.net / reuters.com / cbssports.com / si.com