May 3, 2023
Cristiano Ronaldo joins PokerStars club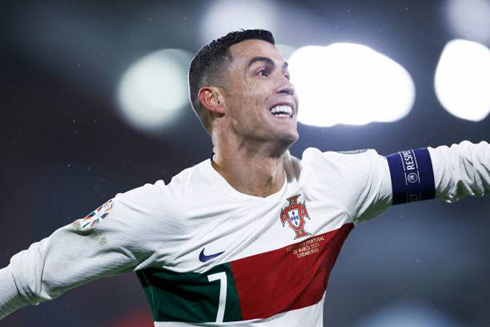 One of Ronaldo's strongest partnerships in the business world has always been the one he made with PokerStars. The Portuguese has been one of the brand's ambassadors since 2015...
The name CR7 resonates with greatness. Some might argue he is the greatest of all time. His success is not limited to soccer; the star player has sealed deals as a brand ambassador. Cristiano Ronaldo has joined PokerStars, a popular poker company. This news has stirred up conversations in the sports and gambling industry alike. Football superstar, Cristiano is known for his skills on the football pitch, winning games for teams like Real Madrid, Juventus, and Manchester United. However, he has been playing poker for a few years now. He has participated in high-profile tournaments. Many fans are eager to see how he will fare in the casino industry. Fans are not looking at him as a footballer but as a poker player. This collaboration is important to his interest and the sports and gambling industry. Specialists from the website CasinoTop.at have analyzed all the details of the cooperation between the football legend and PokerStars and are ready to share all the relevant information.
Cristiano Ronaldo - Dribbling and skills:
---
Cristiano Ronaldo joins PokerStars club
The new partnership between the football star and the top gambling platform has caused many discussions in the online gaming community. As one of the most successful footballers in the world, his presence in the gambling community will surely bring a new wave of excitement. The casino platform offers an A-list program for VIP and loyal players. As elite members, players get access to a wide range of benefits. These perks include personalized bonuses, VIP experience, and special promotions. This makes many players thrilled to join the company. Joining Ronaldo shows his commitment to online gaming and the accompanying community of fans and players.
His role at the company goes beyond playing games on the platform. He is expected to promote the platform globally as a global image with more than a million followers. He is expected to assist PokerStars in advertising campaigns. This is not the first partnership between the superstar and the poker platform. He worked with the platform in 2015, and his role included advertisements and marketing campaigns. The footballer's involvement with online gaming is not a surprise. He has the drive to succeed in every aspect of life. It is a decent way to feed his competitive drive. He participated in numerous high-profile poker tournaments and always showed his skills. His partnership brings him closer to the action. He also enjoys the fun as he promotes the game and grows its worldwide popularity.
PokerStars is the perfect partner for the athlete. The partnership is significant for the game platform and the athlete. As he is involved with online gaming, the intersection between casinos and sports is improved. The expectation is to help promote and bring a massive following to the brand.
---
Ronaldo's previous involvement in poker tournaments
Ronaldo is known mainly for his success in football. His success in poker is remarkable, with a keen interest in the game. This sportsman has enjoyed participating in top online poker tournaments over the years. He participated in the 2015 charity tournament in Prague (EPT). This tournament featured celebrities and athletes. Some notable figures present include Andriy Shevchenko, a former Ukrainian footballer, and Aaron Paul, a famous Hollywood star. Despite being new to the game, he finished in sixth place—an incredible feat for a new player.
In 2016, the star player participated in another Charity tournament in Portugal, his home country. His future partners hosted the tournament. New-generation players, well-known ones, and celebrities joined the table. With his impressive skills, he finished in second place. His impressive performance earned him a huge donation to charity. Poker is not the primary focus of his career. Gaming in high-profile tournaments and leagues shows the star's passion for casino gaming. The athlete enjoys showing his natural talent on the table. His new partnership will allow him to explore his passion for card games. It is exciting to see him competing with top players from all around.
His previous escapades show how diverse and competitive his interests are. He demonstrates that he will promote the platform through active participation. Apart from his skills on the pitch, he is a decent gambler with great potential. We look out to see what he will accomplish in this new industry.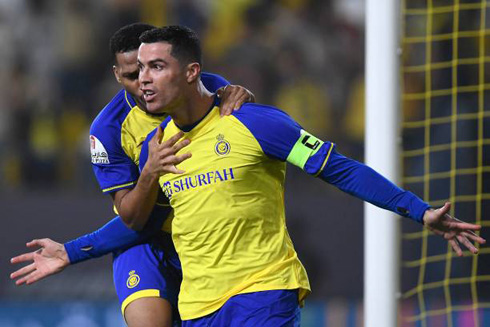 ---
Ronaldo's thoughts on the partnership
Fans and experts have said a lot about the partnership. The athlete's thoughts on the partnership are most important. He has expressed happiness about his involvement with the gambling platform and active game participation. In a press release, he maintains that "PokerStars is the perfect partner for me. We are passionate about competition and strive to be the best in our fields. I'm excited to join PokerStars." This comment says a lot, showing that the star is excited and ready to start this deal.
The athlete's involvement with the gambling platform is expected to influence his career and brand. As an image of the company, he will connect more with people in the gambling industry. Interactions with many enthusiasts and players will surely impact his career. This can help the athlete expand his fanbase. Gambling is getting global recognition, which can help the star reach new fans from across the globe. The partnership shows how diverse and open-minded the pro athlete is, and it can open him up to more deals in the casino industry. He shows that he is not only a remarkable footballer but an all-rounder.
Ronaldo openly shows his interest and excitement about his new partnership. It opens a new chapter in his career where the possibilities are endless. He is affirmative that the deal will create more opportunities for him and create a clear relationship between sports and casino gaming. The CEO of PokerStars is also thrilled about this collaboration.
In conclusion, the athlete has expressed excitement about his collaboration with PokerStars. Adding a famous athlete to the team is important for the online gambling company. His global influence will bring more attention to online gambling and attract new players worldwide. His commitment and engagement with online gaming are exemplary. His dedication to fostering healthy and responsible gaming makes him a perfect fit for the partnership. Many other world-class celebrities partner with this brand. The relationship between other sectors of entertainment and gambling becomes stronger. Not only do these celebrities and pro athletes represent the online gambling brand, but they are also active players. The partnership between one of the greatest footballers of all time and one of the biggest and most reputable poker online platforms signals big things coming.
---
FAQ Cristiano Ronaldo joining PokerStars Club
How did Cristiano Ronaldo become involved with the PokerStars Club?
The star footballer became involved with the top online gambling platform through a partnership. As an image of the company, he promotes the platforms and its services to his huge fanbase. He also participates in top-class tournaments. This is not the star athlete's first collaboration with this platform. His roles included promoting the brand and helping with campaigns. This involvement is symbiotic; the footballer gets to reach new audiences, while the platform benefits from his massive fanbase. He has openly expressed excitement about this deal.
Can fans meet Cristiano Ronaldo at PokerStars events?
It is most players' dream to meet celebrities. Many players have asked if they can meet the star footballer at company gaming events. It is unclear if fans will get to meet their favorite player. His role with the company does not include appearances at online gaming events. However, you might catch him at exclusive events as a company representative. A fan must be a top player to get access to such events. You could also find him in important promotions. The star is humble and never too busy to interact with fans.
Are other high-profile celebrities or athletes involved with the PokerStars club?
Collaborations between sports and casinos are on the rise. This top online gambling platform involves numerous celebrities and top athletes. The list is long, but figures like Brazilian footballer Neymar Jr have been with the brand for a long time. He has been a partner since 2015. Basketball sensation Tony Parker joined the team in 2018. The brand has collaborated with influencers, movie stars, and musicians. The likes of Kevin Hart and Neyo have partnered with this reputable brand.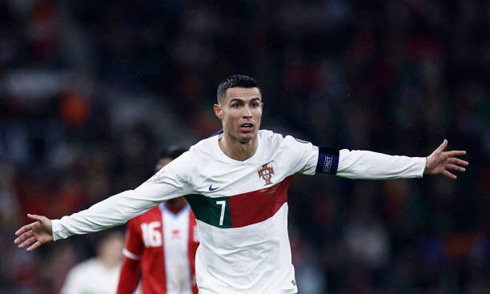 ---
Cristiano Ronaldo next game for Al Nassr for the Saudi Pro League is on May 3, against Al Raed. You can watch Al Hilal vs Al Nassr, AC Milan vs Cremonese, Hellas vs Inter, Brighton vs Manchester United, Manchester City vs West Ham and Liverpool vs Fulham, all matches provided from our live soccer game pages.
Al Nassr next game:
Al Hilal vs Al Nassr kick-off time (03-05-2023):
Beijing (China) | UTC/GMT+8: 01:00
India (New Delhi) | UTC/GMT+5.30: 22:30
Saudi Arabia (Riyadh) | UTC/GMT+3: 20:00
Spain (Madrid) | UTC/GMT+2: 19:00
Portugal and England (Lisbon/London) | UTC/GMT+1: 18:00
Rio de Janeiro (Brazil) | UTC/GMT-3: 14:00
New York (United States) | UTC/GMT-4: 13:00
Los Angeles (United States) | UTC/GMT-7: 10:00
Sources: ronaldo7.net / realmadrid.com / pokerstars.eu / financialpost.com