April 26, 2023
How Cristiano Ronaldo makes money off the pitch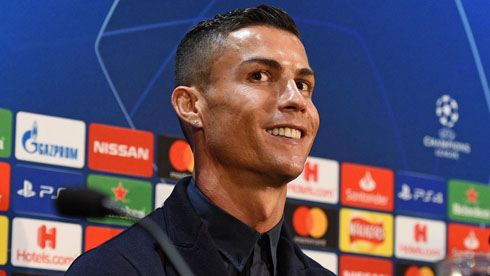 Very few athletes in the world are capable of exploring their own image rights the way Ronaldo has been doing over the years. The Portuguese icon has soon realized the potential around his name and he has been extremely active in capitalizing on his brand value...
Cristiano Ronaldo isn''t just one of the highest-earning footballers in the world, but rather, he's one of the highest-earning athletes on the planet. In 2022, the Forbes list had the then-Manchester United forward noted as earning $60 million on the pitch and $55 million off of it. This only put him behind LeBron James, who earned $15 million more off of the court, and Lionel Messi, who earned more on the pitch. Now with Al Nassr on a deal worth more than £70 million per year, the 37-year-old superstar does as all rich people do: uses their money to make more money. Ronaldo's prominence in the sporting world has allowed him to open up a tremendous range of investment options, from real estate to niche businesses. Here's how CR7 makes his millions without a ball at his feet, as well as some other potential options when his career eventually concludes.
Cristiano Ronaldo - Behind the dream - Nike ad:
---
Endorsements, hotels and of course, social media
Cristiano Ronaldo has over 578 million followers. In the modern day, this makes him one of the most marketable people in the world if a deal can be struck where he'd post to his followers on behalf of his sponsors and endorsement partners. Back when this count was merely at 472 million, it was reported that a single social media post would be worth up to $1.6 million due to the sheer reach.
So, it shouldn't come as a surprise that one of his long-time sports sponsors, Nike, was more than happy to enter into a gigantic endorsement deal. A few years ago, the lifetime contract between Ronaldo and Nike was finalised, delivering the Portuguese star a massive $1 billion. Earning such a big pay-check is the dream of many people who decide to gamble and for those who like playing roulette online, you can try a few spins at https://onlinekasynopolis.pl/ruletka-za-darmo/. Ronaldo also has many other deals established with the likes of Tag Heuer, Armani, and Therabody.
The man behind the iconic CR7 image and brand also has a hair transplant clinic in Spain, hotels in Madeira, Lisbon, and Funchal, and several homes dotted around the world. His most recent build looks to be getting ready for his eventual return to Portugal. Said to cost $7.2 million in land cost and build, Ronaldo will have a new mansion in Quinta da Marinha that's said to feature a 30-car garage.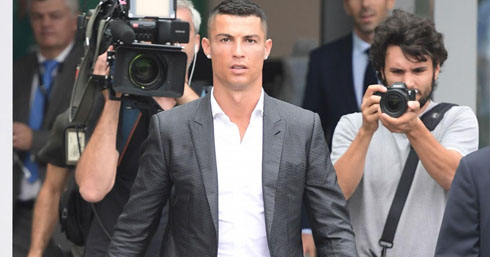 ---
Future moneymaking prospects for Ronaldo
Ronaldo has just about every option on the table for future moneymaking pursuits, but perhaps one of the more niche avenues would be to get his very own video slot. Famously on the cover of both PES and FIFA video games for years, once retired, he could become the face of a new game, just as Maradona did for his Blueprint-made game.
Already a place teeming with online slot promotions like first deposit spins and must-win jackpots, a casino platform could certainly power up interest with a slot that boasts the image of CR7 for a strong collaboration. This would represent one of the easier, more hands-off ways to make stacks on stacks for Ronaldo. One pursuit that the superstar Ronaldo who came before Cristiano has embarked on is club ownership.
Not long ago, the Brazilian former striker snapped up the controlling stake of Real Valladolid, and towards the end of 2021, he purchased his boyhood club, Cruzeiro. Ronaldo's former teammates at Manchester United famously bought Salford FC a while back, so there's certainly a trend among rich, famous footballers getting into ownership.
Cristiano Ronaldo continues to be a global star and will, as a result, never be hard-pressed for money, even when not partaking in the sport that's brought him his riches.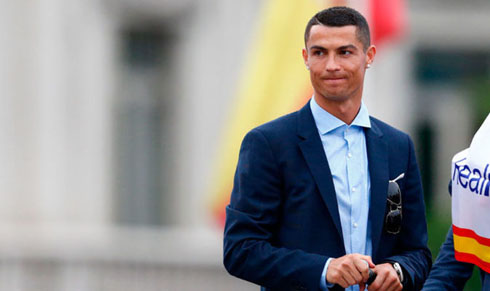 ---
Cristiano Ronaldo next game for Al Nassr for the Saudi Pro League is on April 28, against Al Raed. You can watch Al Nassr vs Al Raed, West Ham vs Liverpool, Rayo Vallecano vs Barcelona, Manchester City vs Arsenal, Chelsea vs Brentford and Inter Milan vs Juventus, all matches provided from our live soccer game pages.
Al Nassr next game:
Al Nassr vs Al Raed kick-off time (28-04-2023):
Beijing (China) | UTC/GMT+8: 02:30
India (New Delhi) | UTC/GMT+5.30: 00:00
Saudi Arabia (Riyadh) | UTC/GMT+3: 21:30
Spain (Madrid) | UTC/GMT+2: 20:30
Portugal and England (Lisbon/London) | UTC/GMT+1: 19:30
Rio de Janeiro (Brazil) | UTC/GMT-3: 15:30
New York (United States) | UTC/GMT-4: 14:30
Los Angeles (United States) | UTC/GMT-7: 11:30
Sources: ronaldo7.net / insider.com / architecturaldigest.com