April 26, 2023
The battle of the Ronaldos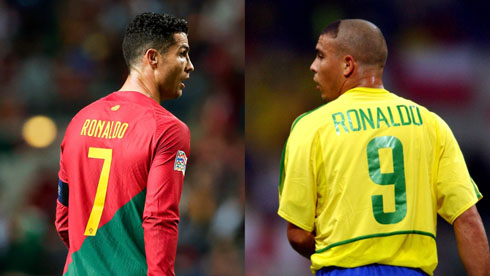 They never played together or against each other on a football pitch, but they share the same name and each one has his own legacy in the history of this sport and many fans that will forever remember their talent and skills.
Some of you reading this may be too young to remember the genius of the Brazilian Ronaldo. However, Cristiano's namesake was just as magical and dominant in his era as the Portuguese superstar. Given that the two football legends share the same first name, there have been comparisons between the two from very early on in Cristiano's career. His talent was evident from very early on. When Cristiano first exploded onto the scene as Sporting's brightest talent of a generation, Sir Alex Ferguson ensured he uprooted the Earth to bring him to Manchester United. The rest, as they say, is history. Despite showing such immense promise early on, Cristiano's explosive, raw goalscoring talent mirrored comparisons with his namesake back in the 1990s. While it was too early to draw comparisons with such a legend, some football writers were already starting to comment that Cristiano could go on to eclipse the Brazilian World Cup winner.
Cristiano Ronaldo vs Ronaldo "Fenomeno" - Legendary skills:
---
The generational talent of Ronaldo Luis Nazario de Lima
Known simply as "Phenomenon", he burst onto the scene for Cruzeiro at 17, managing 34 goals in 34 games. To have such an incredible strike rate at such a young age meant plenty of Europe's elite were sending scouts out to watch the Phenomenon live.
Dutch giants PSV Eindhoven managed to secure his signature when he was 18 and were willing to gamble big when they brought him to Holland. So we can imagine the experience of watching such a unique talent would have you on the edge of your seats in the same way Bitcoin poker at Ignition Casino does.
Bobby Robson took a huge gamble when he paid a world-record fee for the 20-year-old Ronaldo, bringing him to FC Barcelona. However, many scouts who went out to watch the young Brazilian were not disappointed.
Esteemed coaches like José Mourinho have been quoted on record as saying he is the greatest player of all time, except for Diego Maradona. This opinion is mirrored by many in business. Although this argument is now framed as Messi vs Ronaldo, check out some clips of the Phenomenon in his prime to see why many rate him so highly.
A host of significant injury setbacks crippled his career. Yet, even with his knees crumbling, he managed to guide Brazil to a World Cup in 2002, scooping up the Golden Boot. For this reason, Ronaldo Nazário doesn't hold a candle to Cristiano on paper.
---
Cristiano out in front...
Cristiano eclipses Ronaldo Nazário in every way, apart from World Cup wins. In terms of individual awards, Cristiano has more Ballon d'Or awards and Champions League medals, he has hundreds more goals at the domestic level, and he has scored more internationally, too.
However, injuries have been kind to Cristiano, and his ability to keep himself in such fantastic condition has undoubtedly helped his longevity at the highest level. Despite his incredible ability, Ronaldo Nazário was known to enjoy the lifestyle outside of the sport. On the contrary, Cristiano's discipline is a vital factor in his ability to transcend the modern game and stay at the top for as long as he has.
Although Ronaldo Nazário may have been more naturally gifted, Cristiano has an unrivaled will and determination to continue to succeed. You only need to look at his trophy cabinet to see how much of a serial winner he is. This is where the two differ, and although some fans may disagree, the trophy cabinet and statistics back up these arguments.
At the age of 38, Cristiano has shown no signs of slowing down, and although he is currently playing outside of Europe's top league, his strength, and conditioning are still evident for all to see.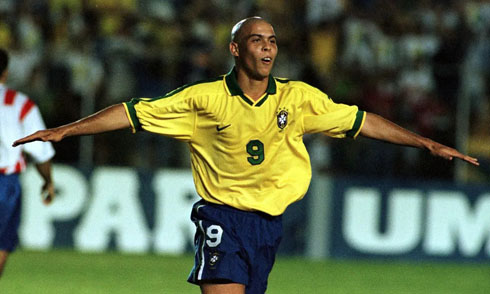 ---
Conclusion
You don't need to accept this opinion as a fact. Regarding footballing opinions, the fact that people have such varied views on the game and have such passion when discussing topics like this is why we all love it so much.
While it can be fun to compare players and who we believe is better, it can also detract away from the quality of both players. Indeed, some fans got so tied into the Lionel Messi and Cristiano Ronaldo debate that they actively disliked the player they deemed second best.
Many Cristiano fans didn't want to see Messi win the World Cup. However, by stepping back and appreciating the achievements of Lionel Messi, true football fans realize that they are both magical players and two of the greatest ever to grace the game.
Football has no language barriers, and the beautiful game brings many of us together. So, we don't need to create divides by becoming upset over trivial arguments between game legends. It's all a bit of fun, and with that said, we would say Cristiano is better than Ronaldo Nazário!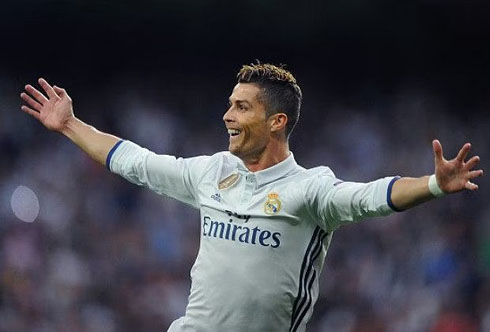 ---
Cristiano Ronaldo next game for Al Nassr for the King's Cup is on April 26, against Al Wehda. You can watch Al Nassr vs Al Raed, Girona vs Real Madrid, Leeds United vs Leicester City, Wolverhampton vs Crystal Palace, Aston Villa vs Fulham and Inter vs Juventus, all matches provided from our live football game pages.
Al Nassr next game:
Al Nassr vs Al Raed kick-off time (28-04-2023):
Beijing (China) | UTC/GMT+8: 02:30
India (New Delhi) | UTC/GMT+5.30: 00:00
Saudi Arabia (Riyadh) | UTC/GMT+3: 21:30
Spain (Madrid) | UTC/GMT+2: 20:30
Portugal and England (Lisbon/London) | UTC/GMT+1: 19:30
Rio de Janeiro (Brazil) | UTC/GMT-3: 15:30
New York (United States) | UTC/GMT-4: 14:30
Los Angeles (United States) | UTC/GMT-7: 11:30
Sources: ronaldo7.net / dailymail.co.uk / theguardian.com