April 3, 2023
The rare times you see Ronaldo at casinos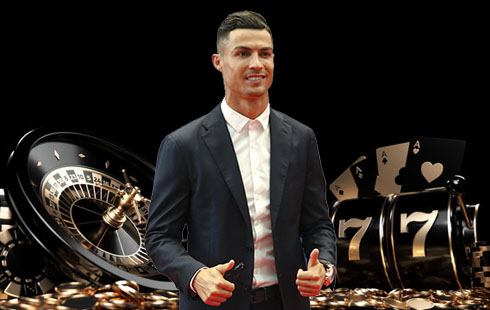 We might be used to only see Ronaldo doing well on a football pitch, but that doesn't mean the Portuguese forward doesn't enjoy visiting a casino occasionally and having a good time playing a few games.
Cristiano Ronaldo is regarded as one of the most influential people in the world. With millions of fans, many of whom are minors, Ronaldo is careful about what he promotes. The Portuguese superstar is keen on encouraging the right values among his admirers and has largely stayed out of controversial promotions. Therefore, his association with casinos has also been positive, with minimal casino appearances and promotions...
Cristiano Ronaldo - Bluffing?:
---
Involvement of Ronaldo in gambling - The rare occasions
It has been reported that Ronaldo loved traditional casino games such as poker. With a net worth that goes up several millions, he has what it takes to become a high roller casino player. However, he is known for being very cautious during the rare times when he is spotted gambling. The spending habit is mainly attributed to his humble beginnings, and he sets an excellent example for fans who look up to him.
However, since he is a renowned football player, he enjoys a high roller's privileges when he gambles. He gambles in a private setting like high rollers due to the appearance of fan mobs and paparazzi wherever he goes.
Ronaldo is not an active poker player and mainly participates in tournaments for fun. Typically, when Ronaldo gambles, he donates his winnings to the various charities he supports. Therefore, gambling is a hobby for the football player, positively impacting society.
---
Ronaldo's partnership with PokerStars
When Ronaldo's appeal towards poker was revealed, he was bombarded with endorsement requests from poker companies worldwide. He partnered with PokerStars, one of the largest online poker companies in the world, from 2015 to 2017. The partnership focused on promoting the brand in various ways, including advertising campaigns, social media promotions, and special events.
Ronaldo appeared in several commercials and videos for PokerStars as part of the partnership, including ads highlighting his poker skills and his love for the game. He also participated in several events and tournaments, including the European Poker Tour in the Bahamas and the PokerStars Caribbean Adventure.
However, in 2017, Ronaldo and PokerStars ended their partnership. The reason for the split was not officially announced. Nevertheless, the partnership between Ronaldo and PokerStars was significant for both parties, as it helped boost the brand's profile and brought poker to a broader audience through Ronaldo's star power.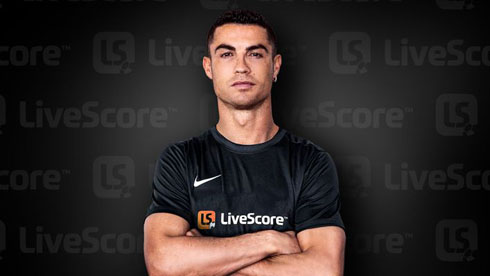 ---
The LiveScore advertisement with Ronaldo
Ronaldo has been involved with LiveScore, a popular sports news and results app, in various ways over the years.
In 2019, LiveScore announced a partnership with Ronaldo's agent, Jorge Mendes, to collaborate on content creation and digital marketing initiatives. As part of the partnership, Ronaldo was featured in a promotional video for the app, which showcased his skills on the pitch and highlighted the app's features and capabilities.
In 2020, LiveScore announced that Ronaldo would be the face of their new advertising campaign, "LiveScore of Your Life", which aimed to showcase how the app can enhance the sports viewing experience for fans worldwide. The campaign featured Ronaldo in various settings, including on the pitch, in the locker room, and at home, watching matches on his phone.
---
Ronaldo's playing experience on the LiveScore app
In addition to his involvement in LiveScore's marketing initiatives, Ronaldo has also been a regular feature on the app. Users can follow his individual stats, including goals, assists, and performance ratings, and receive notifications and updates on his matches and upcoming fixtures.
Ronaldo's involvement with LiveScore has helped increase the app's worldwide visibility and reach among football fans. As one of the most popular and successful players in the game, his partnership with LiveScore has helped to elevate the app's reputation as a reliable source of sports news and results and has likely contributed to its continued growth and success in the highly competitive sports app market.
---
What media has reported about Ronaldo's gambling habits
Various reports have been in the news over the years about Cristiano Ronaldo's alleged involvement in casino activities.
In 2017, the UK's The Sun published an article claiming that Ronaldo was spotted at a casino in the early morning hours, just hours after playing in a match for Real Madrid.
The article included photos of Ronaldo leaving the casino and suggested that his gambling habits could affect his pitch performance.
In response, Ronaldo's representatives issued a statement denying the allegations and stating that he was not a regular gambler and only visited casinos occasionally for social reasons.
In 2019, The Mirror reported that Ronaldo had been seen at a casino in Monte Carlo, where he reportedly spent £17,850 in just one hour playing roulette. His representatives reportedly denied the claims as well.
As one of the most successful football players of all time, Ronaldo has faced intense scrutiny from the media throughout his career, and rumors and allegations are not uncommon. However, most people agree that the player's gambling habits are healthy, and he rarely gambles for fun, and that too for a good cause.
To sum up, Ronaldo's involvement in the gambling industry has not been that high. He has pursued his love for poker once in a while and starred in certain commercials. The player has avoided associating with the industry otherwise.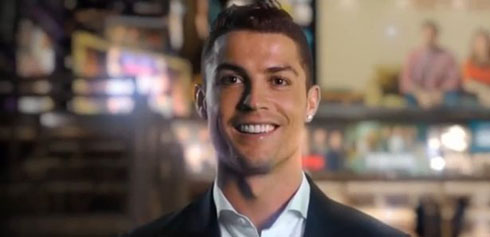 ---
Cristiano Ronaldo next game for Al Nassr in the Saudi Pro League is on April 4, Al Adalh. You can watch Al Adalh vs Al Nassr, Juventus vs Inter, Barcelona vs Real Madrid, Leicester City vs Aston Villa, Chelsea vs Liverpool and Bayern Munich vs Freiburg, all matches provided from our sports streaming game pages.
Al Nassr next game:
Al Adalh vs Al Nassr kick-off time (04-04-2023):
Beijing (China) | UTC/GMT+8: 03:00
India (New Delhi) | UTC/GMT+5.30: 00:30
Saudi Arabia (Riyadh) | UTC/GMT+3: 22:00
Spain (Madrid) | UTC/GMT+2: 21:00
Portugal and England (Lisbon/London) | UTC/GMT+1: 20:00
Rio de Janeiro (Brazil) | UTC/GMT-3: 16:00
New York (United States) | UTC/GMT-4: 15:00
Los Angeles (United States) | UTC/GMT-7: 12:00
Sources: ronaldo7.net / theguardian.com / livescore.com / realmadrid.com