March 28, 2023
Ronaldo never gambles when it comes to breaking records...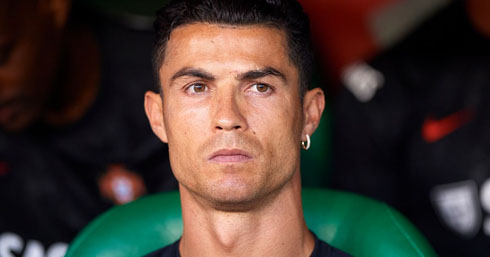 Ronaldo is very serious when planning his future and career options, so it's no wonder we always see him becoming a pivotal figure wherever he goes. The Portuguese forward who is now 38 years old, is still chasing more records almost every week...
Cristiano Ronaldo recently broke another FIFA record, this time the one for the most international caps. He accomplished this feat after his 197th appearance in a recent Euro 2024 qualifier against Liechtenstein. With this cap, Ronaldo surpassed the record of Badr Al-Mutawa, Kuwait's forward. Ronaldo had already obtained his 196th cap versus Morocco during the Qatar World Cup. Aside from this record-breaking feat, he also netted a double in the match against Liechtenstein. Furthermore, he managed to score from one of his signature free kicks, raising his all-time goalscoring total to 120 on that day. More recently, he already added two more in another qualifier, this time against Luxembourg.
Cristiano Ronaldo - Top skills for Al Nassr:
---
The performances for Al-Nassr
Not too long ago, Ronaldo already managed to score a total of four goals in a single game for Al Nassr, during a Saudi Pro League match and within a span of 30 minutes. His team defeated hosts Al Wehda in this match, with the game ending with a 4-0 win to the Riyadh.
This propelled Ronaldo to achieve a milestone of 500 club goals in his entire career. Al Nassr dominated the table at the end of 16 games, even though they were tied at 37 points with runner-up Al Shabab. The five-time Ballon d'Or winner became part of the Al Nassr team when he inked a two-and-a-half-year agreement with them in December 2022. The deal has a value of over £177 million, including commercial deals. This was the highest compensation given to a professional footballer in football history...
---
Ronaldo's five clubs
Ronaldo has already reached 503 league goals while playing for five clubs in five separate top-flight leagues. He scored 315 goals for Real Madrid, 103 goals for Manchester United, 81 for Juventus, 9 for Al Nassr, and three for Sporting Lisbon. Ronaldo became one of the game's finest forwards during his stint with Manchester United. Sports enthusiasts know him for his free-reined attack style. He was also instrumental in allowing United to win a Champions League title in 2008. It was without surprise that he ended up becoming the FIFA World Player of the Year in that year.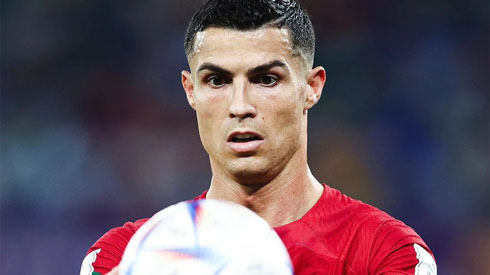 ---
An analysis to Ronaldo's performances
Given Ronaldo's playstyle where he often combines his dizzying pace and lightning-fast movements on the field, he also needs fast solutions to match his lifestyle. In sports betting, fast payouts are important to superstars like Ronaldo, and according to casinofastpayout.com, VIPs and high rollers get faster withdrawals. These sports betting review sites also provide other types of information aside from operators offering fast payouts. The review sites also feature lists and comparisons of other parameters and deep dives that can help bettors select the best sports betting sites.
Even with Ronaldo's stellar presence and impressive record in his current team, it is still challenging to predict the winner of each event. Just like in sports betting, there are many variables that can change the course of each game. Some of these determining factors include the unexpected strength of the opposing team, the conditions on the field, sudden player illness, and other unknowns.
---
Conclusion
Overall, Ronaldo is proving to be a valuable addition to the Al Nassr team based on his recent matches. He has already added several more accolades and goal counts to his record-breaking statistics. Ronaldo's fans can definitely then look forward to more great matches from the Al Nassr team based on his performance so far on the field...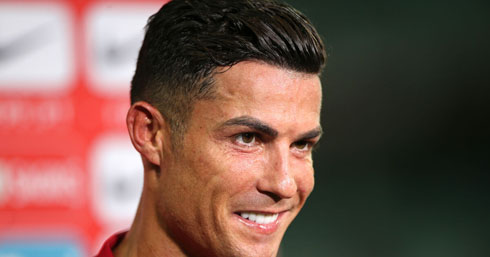 ---
Cristiano Ronaldo next game for Al Nassr in the Saudi Pro League is on April 4, Al Adalh. You can watch Al Adalh vs Al Nassr, Argentina vs Curacao, Elche vs Barcelona, Man City vs Liverpool, Arsenal vs Leeds and Bayern Munich vs Borussia Dortmund, all matches provided from our stream live game pages.
Al Nassr next game:
Al Adalh vs Al Nassr kick-off time (04-04-2023):
Beijing (China) | UTC/GMT+8: 03:00
India (New Delhi) | UTC/GMT+5.30: 00:30
Saudi Arabia (Riyadh) | UTC/GMT+3: 22:00
Spain (Madrid) | UTC/GMT+2: 21:00
Portugal and England (Lisbon/London) | UTC/GMT+1: 20:00
Rio de Janeiro (Brazil) | UTC/GMT-3: 16:00
New York (United States) | UTC/GMT-4: 15:00
Los Angeles (United States) | UTC/GMT-7: 12:00
Sources: ronaldo7.net / reuters.com / givemesport.com