March 26, 2023
Fan pays $2.6 Million to meet Ronaldo, Messi, Neymar and Mbappe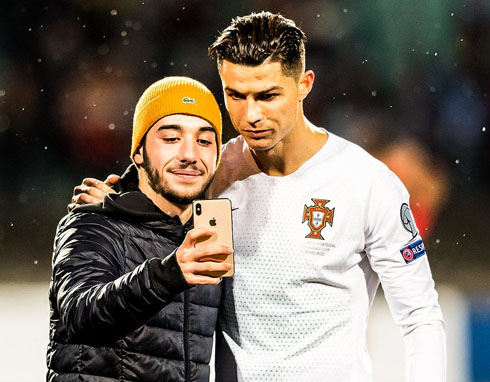 It's every fan's dream to meet his idol, but it's definitely also a privilege most of us will never be able to afford in our lives... After all, who wouldn't want to be given the chance to meet superstars like Cristiano Ronaldo, Neymar, Messi or Mbappé?
The world of sports fandom is filled with passionate fans who are willing to go to great lengths to show their support for their favorite teams and players. But few fans have gone to the lengths of the one who recently paid $2.6 million to meet some of the biggest names in football. In a story recently published at a premium online sports betting platform, people from all around the world were surprised to see that a fan had paid $2.6 million to meet Cristiano Ronaldo, Lionel Messi, Neymar, and Kylian Mbappe. The fan, who has not been identified, reportedly wanted to meet these players because they are some of the biggest stars in the sport and have achieved incredible success on the field. But what exactly did the fan's $2.6 million get him?
According to reports, the fan was able to attend training sessions with the players, watch games from VIP seats, and even meet the stars in person. For many football fans, this is the ultimate dream come true. Of course, meeting celebrities is not always easy, and it can be especially challenging when dealing with athletes who are in the public eye. So, what can we learn from this fan's experience? Here are a few tips for meeting celebrities, whether they're athletes or otherwise...
Cristiano Ronaldo - Dealing with fans:
---
Be respectful
First and foremost, it's important to be respectful when meeting celebrities. Remember that they are people too, and they deserve to be treated with kindness and consideration. Avoid being too pushy or demanding, and don't overstep any boundaries. If the celebrity seems uncomfortable, take a step back and give them some space.
---
Do your research
Before meeting a celebrity, do some research to learn more about them. This can help you come up with conversation topics and show that you're genuinely interested in getting to know them. Be sure to respect their privacy, though, and avoid asking about personal matters that they may not want to discuss.
---
Be prepared
If you're going to be meeting a celebrity in person, it's important to be prepared. This might mean having a camera ready to take photos or bringing along a notepad and pen to get autographs. It's also a good idea to think about what you want to say in advance, so that you don't freeze up or forget what you wanted to say when you meet the celebrity.
---
Keep your expectations in check
Meeting a celebrity can be an amazing experience, but it's important to keep your expectations in check. Remember that celebrities are busy people, and they may not have a lot of time to spend with fans. Additionally, they may not be able to fulfill every request, so be prepared to be flexible and go with the flow.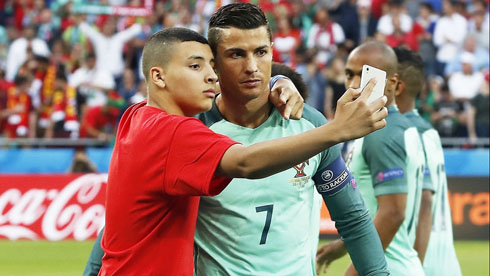 ---
Key takeaways
While meeting celebrities can be an exciting and rewarding experience, it's important to remember that it's not always possible or practical. For most fans, watching games on the site https://betwinnerlive.com/ and supporting their favorite teams from a distance is the most feasible way to show their passion for the sport.
But for those who are interested in taking things to the next level, it's worth considering the potential risks and pitfalls of going all-in. One area that is particularly fraught with potential danger is online gambling, especially in the realm of sports betting.
Online sports betting has exploded in popularity in recent years, thanks in part to the ease and convenience of placing bets from a computer or mobile device. But for many people, online gambling can quickly spiral out of control, leading to addiction, financial ruin, and other problems.
If you're interested in online sports betting, it's important to be aware of these risks and take steps to protect yourself. This might include setting limits on how much you can bet, seeking help if you feel that your gambling is getting out of control, and avoiding risky behaviors like chasing losses or betting more than you can afford to lose.
Ultimately, the fan who paid $2.6 million to meet Ronaldo, Messi, Neymar, and Mbappe may have had an incredible experience, but it's important to remember that this is not a feasible option for most fans. Instead, it's better to focus on supporting your favorite teams and players in other ways, such as attending games, buying merchandise, and following them on social media.
The story of the fan who paid $2.6 million to meet some of the biggest names in football is a fascinating one that highlights the passion and dedication of sports fans around the world. While meeting celebrities can be a thrilling experience, it's important to be respectful, prepared, and realistic in your expectations. And when it comes to online sports betting, it's crucial to be aware of the potential risks and take steps to protect yourself. By keeping these tips in mind, you can enjoy the excitement of being a sports fan while staying safe and responsible.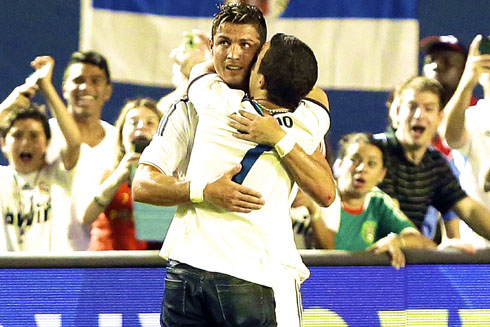 ---
Cristiano Ronaldo next game for Al Nassr in the Saudi Pro League is on April 4, Al Adalh. You can watch Al Adalh vs Al Nassr, Argentina vs Curacao, Scotland vs Spain, Manchester City vs Liverpool, Ireland vs France and Germany vs Belgium, all matches provided from our soccer live game pages.
Al Nassr next game:
Al Adalh vs Al Nassr kick-off time (04-04-2023):
Beijing (China) | UTC/GMT+8: 03:00
India (New Delhi) | UTC/GMT+5.30: 00:30
Saudi Arabia (Riyadh) | UTC/GMT+3: 22:00
Spain (Madrid) | UTC/GMT+2: 21:00
Portugal and England (Lisbon/London) | UTC/GMT+1: 20:00
Rio de Janeiro (Brazil) | UTC/GMT-3: 16:00
New York (United States) | UTC/GMT-4: 15:00
Los Angeles (United States) | UTC/GMT-7: 12:00
Sources: ronaldo7.net / si.com / wikihow.com