March 21, 2023
Cristiano Ronaldo's most attractive girlfriends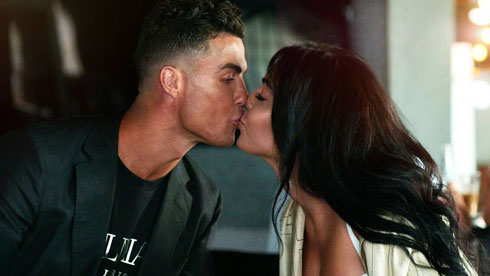 When you're rich, famous and good looking as Ronaldo, it's almost inevitable to have beautiful women around you throughout the years... The Portuguese superstar has dated some of the most attractive women in the World and his current partner, Georgina Rodríguez, is definitely on top of that list...
What Cristiano Ronaldo has done on the pitch can never be forgotten. His success when playing for Sporting CP, Manchester United, Real Madrid, Juventus, and now All Nassr is undeniable and stunning, to say the least. However, his on-field success is not the only thing that we think of when we mention his name. Part of the reason why Ronaldo is a global brand is his looks. He is a very handsome guy, and it is safe to say that he uses it very well. Over the years, there were many rumours about that Ronaldo used to date, but which ones are the most attractive? Let's take a closer look at our top 3.
Cristiano Ronaldo - Girlfriends list:
---
1. Irina Shayk
We cannot even think about a list of Ronaldo's girlfriends without mentioning the popular Russian model Irina Shayk. It is safe to assume that she is one of the most beautiful women on the planet. Her relationship with Ronaldo seemed like a match made in heaven, but that didn't turn out to be correct. Their relationship lasted for five years, which is surely one of the longest the Portuguese superstar has had. There were many rumours about their breakup, with some suggesting that Irina fell out with Cristiano's mother.
---
2. Merche Romero
Merche Romero is a well-known Portuguese presenter, and she was known to be in a relationship with Ronaldo in his early Manchester United days. Back then, he was not the global star the is today, but he still managed to seduce beautiful girls like Romero. However, the relationship between CR7 and Romero only lasted a year. They broke up after a trip to Las Vegas where rumors say Merche hit one of the jackpots at a slot machine at one of the best casinos in town. Even though that romance was not a long time ago, Romero still gets various questions about her time with Ronaldo. To be fair, she always answers professionally to these questions. Her diplomatic response is always "that is a thing of the past".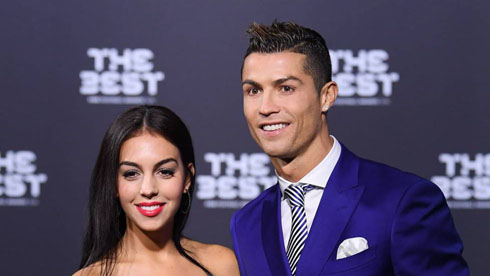 ---
3. Georgina Rodriguez
We finish this list with the girl Ronaldo choose to be his lifetime partner – Georgina Rodriguez. She has been in a relationship with Ronaldo since 2016. Their story is the stuff of dreams, as they met at a Gucci store in Madrid shortly after Ronaldo had won the UEFA Champions League and where Georgina worked as a sales assistant.
Fast forward a few years and Georgina now has three children with Ronaldo and she is also the stepmother of the other three children. We also have to say that she is very beautiful and that they look perfect for each other.
---
The list can go on...
Before Ronaldo met Georgina, his love life was a bit wild, to say the least. Rumours said that he dated the likes of Kim Kardashian, Paris Hilton, Jordana Jardel, Gemma Atkinson, Nereida Gallardo, and Lucía Villalon, just to name a few.
Therefore, you can only imagine that it would be very difficult to say which three girlfriends are the most attractive ones, but we have tried our best.
At the end of the day, it seems that now everyone is happy to see Ronaldo living a peaceful family life with the beautiful Georgina Rodriguez. Their kids also make up for the perfect image of their family life.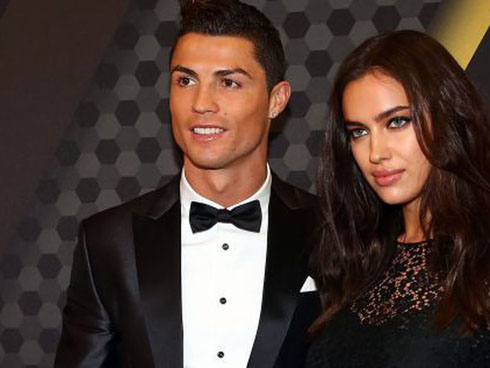 ---
Cristiano Ronaldo next game for Portugal in the EURO Qualifiers is on March 23, against Liechtenstein. You can watch Portugal vs Liechtenstein, Argentina vs Panama, Spain vs Norway, Italy vs England, France vs Netherlands and Sweden vs Belgium, all matches provided from our live streaming game pages.
Portugal next game:
Portugal vs Liechtenstein kick-off time (23-03-2023):
Beijing (China) | UTC/GMT+8: 03:45
India (New Delhi) | UTC/GMT+5.30: 01:15
Saudi Arabia (Riyadh) | UTC/GMT+3: 22:45
Italy (Turin) | UTC/GMT+1: 20:45
Spain (Madrid) | UTC/GMT+1: 20:45
Portugal and England (Lisbon/London) | UTC/GMT+0: 19:45
Rio de Janeiro (Brazil) | UTC/GMT-3: 16:45
New York (United States) | UTC/GMT-5: 14:45
Los Angeles (United States) | UTC/GMT-8: 11:45
Sources: ronaldo7.net / dailymail.co.uk / tmz.com