March 8, 2023
The Ronaldo effect: How his moves from club to club shaped soccer history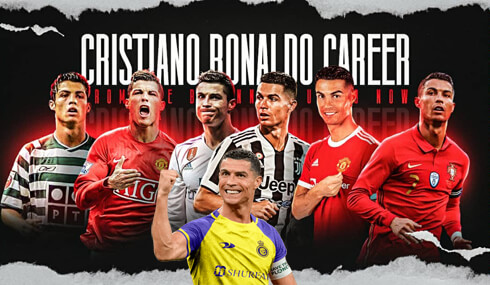 Ever since Cristiano Ronaldo debuted as a professional football player he changed club in 5 different occasions. The Portuguese forward has never hesitated to leave his comfort zone and whenever he feels his mission is over, he embraces a new challenge elsewhere...
The dazzling moves and unbelievable speed of Cristiano Ronaldo have mesmerized soccer fans around the globe for decades. A living soccer legend, his impact on the game has been unprecedented. And to truly understand what he has meant to this sport, we must look at his entire career trajectory — the clubs he played for, the championships he won, the impressive amount of trophies he conquered, and how it all came together in a remarkable fashion that changed soccer history forever. The Ronaldo Effect is here, and it's time to take a closer look at arguably the greatest player of our generation!
Cristiano Ronaldo - A living legend:
---
Ronaldo's transfer to Manchester United
Cristiano Ronaldo's transfer to Manchester United in 2003 set a standard. It changed how most teams made player transfers, players' expectations, and even social media engagement. His impressive playing abilities placed him among the game's legends, while his newfound celebrity status grew to heights hardly seen in the scope of soccer before.
Many new players in the league were in awe of this rising star and sought to emulate him. Ronaldo was such a workhorse that he captivated fans like never before and showed them how high soccer could reach. He quickly established himself as an integral part of Manchester United's success during his six years with the club and earned global recognition for both himself and his beloved club.
Undoubtedly, his transfer changed what it meant to be a world-class footballer and exemplified excellence throughout Europe and beyond.
---
Contributions to Real Madrid and its impact on Spanish football
When Cristiano Ronaldo moved to Real Madrid in 2009, his transfer marked a monumental shift in Spanish football. His world-class performances on the pitch, huge following, and incredible achievements over 11 successful years with Los Blancos transformed the landscape of the sport spectacularly.
It sparked the renewed hope for off-field enrichment - a lucrative growth in merchandise sales, television deals, and greater investment. It also propelled Spanish football into the public eye for its thrilling matches and unrivaled entertainment. Countless trophies and remarkable scoring records are testament to his incomparable impact during his tenure at Real Madrid, and his legacy continues to live on within the framework of Spanish football today.
---
Successful tenure in Turin
Cristiano Ronaldo's transfer from Real Madrid to Juventus was indeed a landmark move for Italian football. After a long season of under-performance, Juve had suddenly found new purpose and direction in their goal of reclaiming the coveted UEFA Champions League title, something they last achieved almost two decades ago...
Thanks to the arrival of the five-time Ballon d'Or winner, their gameplay has become more attacking and their commitment more resolute. Within six months of his transfer, Ronaldo secured the 2018/19 Serie A title for Juventus, lifted the Italian Supercoppa, and established himself as one of Italy's most feared strikers. It may take some time before Juve goes all the way, but there is no doubt that his ambitions will give them the edge they need to continuously challenge Europe's top teams.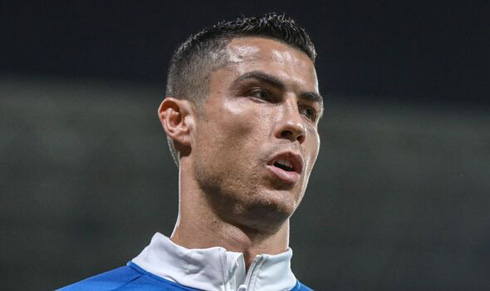 ---
Current team
Finally, we come to Ronaldo's current club - Al-Nassr FC of the Saudi Professional League. After much speculation and anticipation, Ronaldo finally completed his transfer in December 2022 and immediately impacted the team. His first season with Al-Nassr might see them reach their highest position in four seasons, as they are close to finish first place in the SPL standings at the conclusion of the 2022/23 campaign. Ronaldo's leadership and unparalleled skill can also been instrumental in helping to guide this relatively young team toward greater success in the upcoming years.
---
Impact on Portuguese soccer history
Cristiano Ronaldo's impact on Portuguese football can be seen in his unparalleled contributions to the national team. His international career began in 2003, and by the time he retired, he had scored an astonishing 118 goals for Portugal — an incredible feat yet to be surpassed.
Aside from his successes, Ronaldo also helped lead Portugal to a Euro 2016 title and carried them to the finals of Euro 2004. He was determined to help build up a young generation of players, helping foster talent throughout his country and inspiring future soccer stars worldwide. His influence within Portuguese sport and Europe is undeniable and will stay with fans for many years.
---
The Bottom line
Cristiano Ronaldo's impact can be felt across the continent. His ingenuity and commitment to excellence have resulted in admiration, appreciation, and respect in Europe and beyond. From Madrid to Turin, Lisbon to Jeddah, each club has benefited from his presence, and his current team (Al-Nassr FC) is no exception.
He remains a reliable player for soccer fans and individuals who bet on soccer. There is no denying that Ronaldo has changed the landscape of European soccer forever. He will remain one of the greatest soccer players and a part of its history for a long time.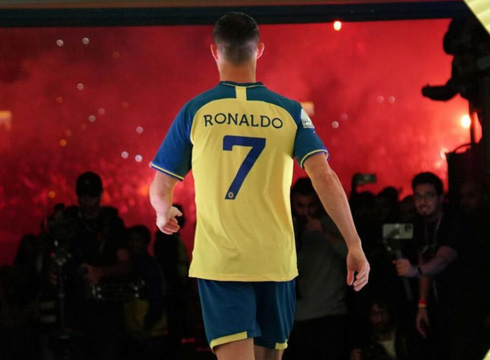 ---
Cristiano Ronaldo next game for Al-Nassr in the Saudi Pro League is on March 9, against Al Ittihad. You can watch Al Ittihad vs Al Nassr, Juventus vs Freiburg, Sevilla vs Fenerbahce, Manchester United vs Betis, Tottenham vs AC Milanand Bayern Munich vs PSG, all matches provided from our soccer live game pages.
Al-Nassr next game:
Al Ittihad vs Al Nassr kick-off time (09-03-2023):
Beijing (China) | UTC/GMT+8: 01:30
India (New Delhi) | UTC/GMT+5.30: 23:00
Saudi Arabia (Riyadh) | UTC/GMT+3: 20:30
Italy (Turin) | UTC/GMT+1: 18:30
Spain (Madrid) | UTC/GMT+1: 18:30
Portugal and England (Lisbon/London) | UTC/GMT+0: 17:30
Rio de Janeiro (Brazil) | UTC/GMT-3: 14:30
New York (United States) | UTC/GMT-5: 13:00
Los Angeles (United States) | UTC/GMT-8: 09:30
Sources: ronaldo7.net / transfermarkt.com / beinsports.com