February 21, 2023
7 moments that defined Ronaldo's career
Ronaldo has delivered his fans many spectacular moments throughout his career. From his incredible bicycle kick against Juventus to winning multiple Ballon d'Ors in the past, it's hard to choose which one was the most remarkable one...
2022 has been an incredible year for Cristiano Ronaldo. From partaking in the 2022 FIFA World Cup to leaving and joining an entirely new team, our favorite CR7 has had a momentous year. As the 2023 football season begins and Ronaldo starts his new career as part of the Saudi Arabian team Al-Nassr, we look back at some of Cristiano Ronaldo's most exciting and memorable career moments. If you think we should have highlighted different events, please don't be shy and feel free leave a comment at the bottom of this article.
Cristiano Ronaldo - Incredible moments from Ronaldo:
---
1. His bicycle kick against Juventus in the Champions League
In 2018, Ronaldo scored a momentous, almost legendary goal against Juventus in the UEFA Champions League. The Portuguese player's bicycle kick was so unexpected that it sent social media buzzing. The goal was so mesmerizing that Real Madrid manager Zinedine Zidane's reaction to it also went viral.
The 2023 UEFA Champions League is underway, with elimination rounds taking place right now. If you're unable to catch the matches in your country or region, consider using a VPN, like ExpressVPN, to help you.
---
2. Winning the Ballon d'Or awards five times
Firstly, winning one Ballon d'Or award isn't easy, but Ronaldo has won the award five times, making him the second player with the most nominations. Currently, only Lionel Messi holds the title for the most awards won.
Ronaldo's five wins is a testament to the fact that he is one of the most respected players of his time.
---
3. Becoming captain
Not many football players can say that they've been the captain of their national football team, but Ronaldo can. Ronaldo led the charge for almost seven years. However, what's most impressive is that when he took over the role of captain from Luis Figo, Ronaldo was just 23 years of age.
---
4. Claiming La Decima with Real Madrid
For 12 years, Real Madrid went without winning a European title. However, that all changed in 2014, when Ronaldo joined the team and led it victory, winning its 10th European title. Ronaldo scored an impressive 17 goals, claiming La Decima and defeating the team's rivals Atletico Madrid in the process.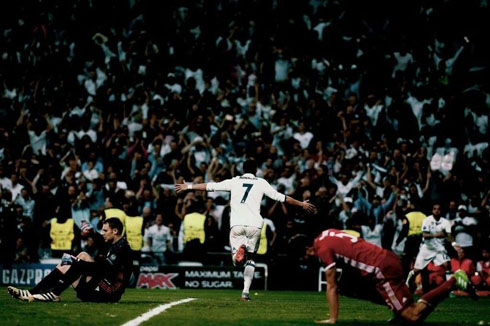 ---
5. Debuting at Manchester United
Manchester United is undoubtedly one of the most legendary football teams in the world so, when Ronaldo made his debut back in 2003 as the first Portuguese player for the club, it was historical. In fact, Ronaldo's transfer fee at the time made him the most expensive teenage player in English football history.
---
6. FIFA World Player of the Year
Ronaldo has won multiple awards during his career, but perhaps one of the most sought-after awards he's won is the FIFA World Player of the Year in 2008. The FIFA Player of the Year award is given to the footballer who has demonstrated outstanding skill, ability, and sportsmanship over the year. Ronaldo's performances have consistently met and surpassed these criteria. With his exceptional dribbling skills, lightning-fast pace, and incredible goal-scoring abilities, Ronaldo has cemented his place as one of the most talented football players in history.
---
7. He was turned into a bust
This is one of the most hilarious incidents CR7 has found himself in. In March 2017, the Madeira Airport in Portugal was renamed Cristiano Ronaldo Airport officially in honor of the famous football player's contributions to the country. To mark the occasion, a statue of Ronaldo was erected at the airport. However, it quickly became a subject of ridicule on the internet, with many mocking its bizarre facial features and odd posture. The statue, created by a local artist, was criticized for its lack of resemblance to Ronaldo and its overall poor design quality.
While it was indeed funny, not many players can say that they've gotten an airport named after them or had people talk about their bust as much.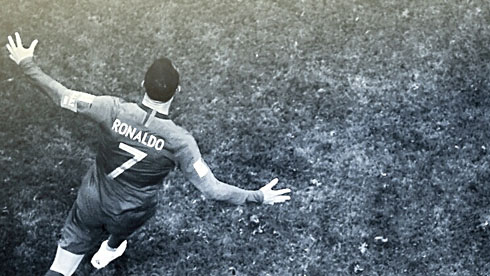 ---
Cristiano Ronaldo next game for Al-Nassr in the Saudi Pro League is on February 25, against Damac. You can watch Damac vs Al Nassr, Nantes vs Juventus, Manchester United vs Barcelona, RB Leipzig vs Manchester City, Inter Milan vs FC Porto and AS Monaco vs Bayer Leverkusen, all matches provided from our football streaming game pages.
Al-Nassr next game:
Damac vs Al Nassr kick-off time (25-02-2023):
Beijing (China) | UTC/GMT+8: 22:30
India (New Delhi) | UTC/GMT+5.30: 20:00
Saudi Arabia (Riyadh) | UTC/GMT+3: 17:30
Italy (Turin) | UTC/GMT+1: 15:30
Spain (Madrid) | UTC/GMT+1: 15:30
Portugal and England (Lisbon/London) | UTC/GMT+0: 14:30
Rio de Janeiro (Brazil) | UTC/GMT-3: 11:30
New York (United States) | UTC/GMT-5: 10:00
Los Angeles (United States) | UTC/GMT-8: 06:30
Sources: ronaldo7.net / statista.com / sportsnet.ca / reuters.com