February 7, 2023
What makes Ronaldo one of the most feared players on the field?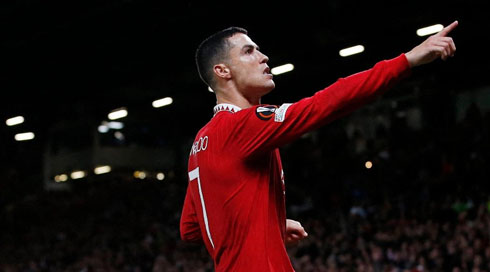 Cristiano Ronaldo is by far one of the most complete football players in the history of this sport. The Portuguese forward has developed many of his skills throughout his career and even now, at the age of 38, he is still one of the best players in the world...
This article will explore what makes Ronaldo such a powerful presence on the field, and how his unique skillset has helped him become one of the best players in history. From his physical attributes to his mental toughness, we'll look at why opponents fear facing off against Ronaldo and how he continues to dominate despite being 38 years old. In case of need more information, visit the BetHelper blog, which is the ultimate source of information about betting apps and sites.
Cristiano Ronaldo - A tribute to Ronaldo in his prime years at Madrid:
---
Physical abilities
Cristiano Ronaldo has remarkable physical abilities that allow him to dominate any game he plays. He stands at 6'1" tall with a muscular build and lightning-quick speed. His strength and power make him incredibly effective at taking on defenders 1-on-1. His ability to shield the ball off opponents is also impressive given his height, as well as his agility and balance which allows him to quickly turn and change direction with the ball.
On top of his physical abilities, Ronaldo also has near-perfect vision and accuracy when it comes to passing the ball. He can find teammates with pinpoint precision from just about any angle, allowing him to find passes in tight spaces or pick out long-distance strikes. This quality is further enhanced by his outstanding free-kick-taking ability, as he frequently scores from set pieces with extraordinary finesse.
Overall, these physical attributes make Ronaldo an incredibly dangerous player that opponents have to respect on the field. His strength, speed, agility and accuracy are unmatched and make him a force to be reckoned with wherever he plays.
---
Mental toughness
Mental toughness is perhaps one of the most important attributes that has made Cristiano Ronaldo one of the greatest players to ever grace a football field. His sheer determination, resilience, and focus are unparalleled and have been a major factor in his success over the years.
Ronaldo has an incredible ability to remove all distractions around him and stay completely focused on the game at hand; no matter what the situation is, it's almost like he enters a different mindset in order to perform at his best. He also has an incredible ability to block out any external negativity, whether it be from opponents or supporters. This allows him to stay confident and relaxed when playing, which can often be difficult for other players who are under pressure.
Ronaldo's mental strength also helps him make quick decisions during games, allowing him to react quickly even when put in difficult situations. He is able to think through each scenario with clarity and make split-second decisions that often result in goals or assists for his team. Lastly, Ronaldo's mental strength allows him to push himself beyond what most would consider their physical limits, showing that he can play at an incredibly high level regardless of fatigue or injury.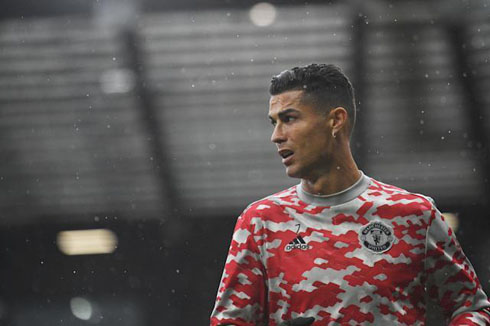 ---
Work ethic
It goes without saying that Cristiano Ronaldo works incredibly hard to stay at the top of his game year after year. His dedication towards training and improving himself goes unmatched; not only does he practice every day but he pushes himself until he reaches perfection every time he steps onto the field or into training sessions with teammates - something which sets an example for all aspiring footballers looking for success!
Additionally, Ronaldo puts in extra work outside of the field by studying his opponents and figuring out how best to approach them. He also keeps himself up-to-date with the latest tactics and strategies that teams are using against him so he can be one step ahead at all times. While this type of work isn't seen or talked about often, it plays a huge part in why Ronaldo is consistently able to outperform opponents on match day.
Overall, Cristiano Ronaldo's combination of physical abilities, mental toughness, and incredible work ethic make him one of the most feared players on any football field. His commitment to excellence has elevated him above other players over the years and made him one of the best players in history. By continuing to work hard and stay focused, Ronaldo is sure to remain a force on the field for years to come.
---
Conclusion
In conclusion, there are many factors that have enabled Cristiano Ronaldo to become one of the most feared players on the field; while physical abilities certainly play an important role, it's his mental toughness combined with an incredible work ethic that have made him truly stand out amongst other professional footballers around the world!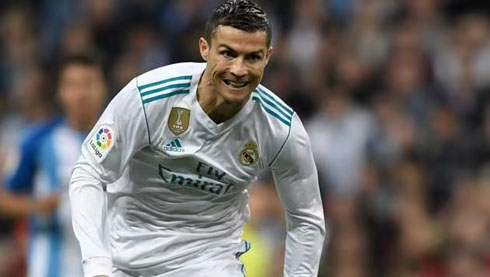 ---
Cristiano Ronaldo next game for Al-Nassr in the Saudi Pro League is on February 7, against Al Wahda. You can watch Al Wahda vs Al Nassr, Salernitana vs Juventus, Marseille vs Paris-Saint Germain, Man United vs Leeds, Sunderland vs Fulham, and AC Milan vs Torino, all matches provided from our live football game pages.
Al-Nassr next game:
Al-Wahda vs Al Nassr kick-off time (09-02-2023):
Beijing (China) | UTC/GMT+8: 02:00
India (New Delhi) | UTC/GMT+5.30: 23:30
Saudi Arabia (Riyadh) | UTC/GMT+3: 20:30
Italy (Turin) | UTC/GMT+1: 18:30
Spain (Madrid) | UTC/GMT+1: 18:30
Portugal and England (Lisbon/London) | UTC/GMT+0: 17:30
Rio de Janeiro (Brazil) | UTC/GMT-3: 14:30
New York (United States) | UTC/GMT-5: 12:30
Los Angeles (United States) | UTC/GMT-8: 09:30
Sources: ronaldo7.net / beinsports.com / sportskeeda.com