February 5, 2023
How good is Ronaldo at poker?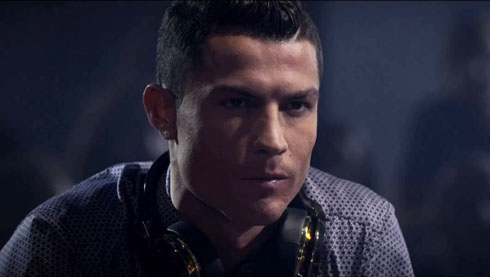 Do you think Ronaldo would stand a chance against the best poker players in the World? Could Ronaldo do well in a high-demanding poker tournament such as the World Series of Poker (WSOP)?
Cristiano Ronaldo, the best offspring ever spawned from Sporting CP, the winner of five Ballon d'Ors awards and four European Golden Shoes, is quite a character. Love him or hate him, the Portuguese king of football will go down in history as one of the greatest footballers ever to exist, but will his poker endeavours be equally impressive? The rumour has it the 38-year-old is doing more in his pastime than kicking the ball. Apparently, the athlete is keen on playing casino games, gaming, and engaging in other kinds of gambling entertainment. Whether he's doing it at a Bitcoin casino in Denmark or fancy land-based venues, it is impossible to say. Contrary to the remaining of his lifestyle, this is one aspect of his life Ronaldo likes to keep secret.
Cristiano Ronaldo vs Miss World - I'm here to win!:
---
Why do athletes gamble?
Oscar Jorgensen, a gaming specialist with a degree in economics, is not surprised by the fact Ronaldo might enjoy a bet or two. One of the biggest gambling authorities in Scandinavia says sports and gambling have more in common than one might think: "It all boils down to the adrenaline rush, and asking for more. When someone like Cristiano, a professional athlete, engages in gaming, they are only experiencing the same feeling they had on the stadium so many times before."
Jorgensen is convinced it also has a lot to do with character and the so-called winner mentality. "Athletes of his league often feel undefeatable, and untouchable. Some get involved in shady businesses, others in corruption, and some simply gamble to feel the rush and the heat", open is the casino specialist. To back up his thesis, he lists some famous gamblers in the world of sports such as Michael Jordan and Charles Barkley. On the other end of the scale, there are figures like Luka Modrić, one of the most beloved and humble footballers in the world, who was involved in embezzlement and tax evasion. It's all about invincibility and adrenaline.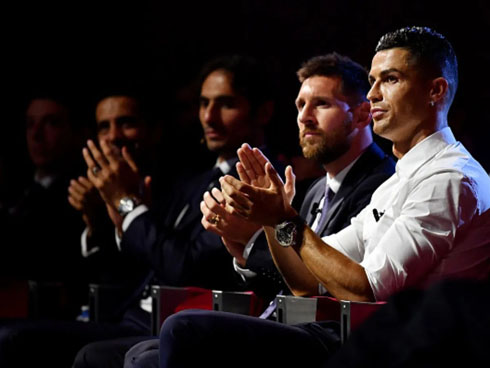 ---
What Games Does Ronaldo Play?
Considering Jorgensen's vast experience, and lack of any evidence of Ronaldo's gaming endeavours, we asked the expert to tell us what kind of game would be the superstar's favourite.
After a good laugh, Oscar revealed there is a great difference in playing poker for real money, and playing poker as a part of the contract. Although Ronaldo took part in several big poker marketing campaigns, Oscar says it is hard to tell which of the moves were real, and which were not.
"It's all for the show. In a more intimate atmosphere, I don't think Ronaldo would do good. First, he's not as patient as he should be to play poker well. Second, judging by his behaviour on the football field, he is quite explosive, likes to complain, and has a very distinctive look on his face when he is not pleased", says the casino mastermind, adding he can imagine Ronaldo yelling at the dealer.
As a great example of Ronaldo's real skills, Jorgensen mentions the poker game the footballer played against the 2015 Miss World Mireia Lalaguna. It was all for charity and good fun, but Oscar explains Ronaldo's facial cues were too obvious, and every serious poker player would read them without batting an eye.
"Poker is one of those games where you are only as good as your best opponent. I don't think Cristiano would stand a real change in WSOP. However, when playing with his buddies? He has all the cockiness, competitive spirit, and money he needs to beat them to the ground", concludes Oscar.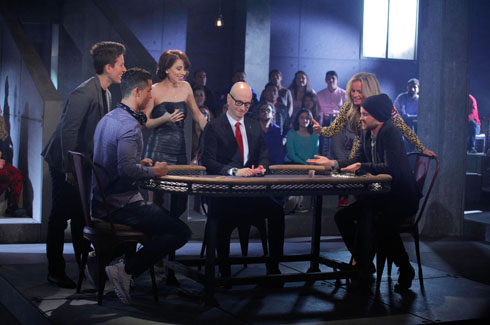 ---
Cristiano Ronaldo next game for Al-Nassr in the Saudi Pro League is on February 7, against Al Wahda. You can watch Al Wahda vs Al Nassr, Salernitana vs Juventus, Marseille vs PSG, Manchester United vs Leeds, Sunderland vs Fulham, and AC Milan vs Torino, all matches provided from our live streaming game pages.
Al-Nassr next game:
Al-Wahda vs Al Nassr kick-off time (09-02-2023):
Beijing (China) | UTC/GMT+8: 02:00
India (New Delhi) | UTC/GMT+5.30: 23:30
Saudi Arabia (Riyadh) | UTC/GMT+3: 20:30
Italy (Turin) | UTC/GMT+1: 18:30
Spain (Madrid) | UTC/GMT+1: 18:30
Portugal and England (Lisbon/London) | UTC/GMT+0: 17:30
Rio de Janeiro (Brazil) | UTC/GMT-3: 14:30
New York (United States) | UTC/GMT-5: 12:30
Los Angeles (United States) | UTC/GMT-8: 09:30
Sources: ronaldo7.net / latimes.com / mundodeportivo.com