February 1, 2023
The highlights of Ronaldo's FIFA World Cup records?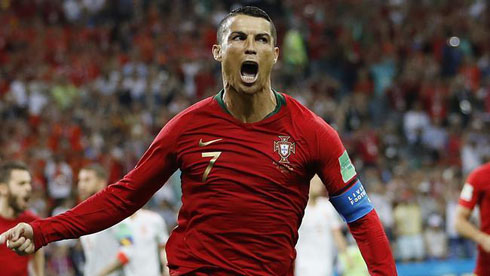 In the most recent World Cup hosted in Qatar, Cristiano Ronaldo became the first player in history to have scored in five consecutive football World Cups and once again, he made sure his name will be remembered in many years to come...
Through his career and participation in the World Cups, Cristiano Ronaldo has scored a total of eight goals in twenty-two matches. It all started with the 2006 FIFA World Cup hosted in Germany, until the most recent edition in Qatar, in the end of last year. The Portuguese legend is revered as one of the best footballers of all time, and his statistics over the years are a clear indication of this fact. Ronaldo is a hot topic among punters because he is a game-changer in any match. If you are interested to know more, you can check out nhacaiuytin8888.
Cristiano Ronaldo - World Cup goals:
---
Ronaldo and his many victories
The football legend is a five-time winner of the Ballon d'Or being the player with the most goals in men's international football. He is the only man to have ever scored over 800 goals for a country and club. Ronaldo took his nation to glory at the UEFA European Championship in 2016.
He also helped his country earn the UEFA Nations League title in 2018-2019. Interestingly, the FIFA World Cup title remained an elusive achievement for Ronaldo and his country, but he never gave up. The exceptional footballer had scored in every edition he played in FIFA Cups from 2006 to 2022.
According to records, he is the first man to have scored in five World Cups football games after netting the opener game against Ghana at the 2022 FIFA WC in Qatar. It is worth mentioning that he is one goal behind Eusébio, who has a total of nine goals in the World Cups.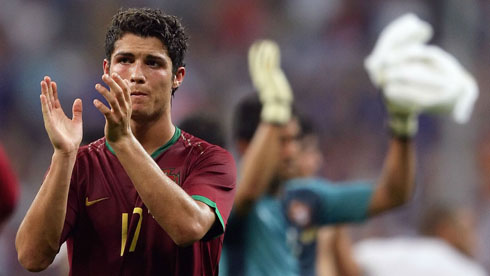 ---
Highlights of Ronaldo's FIFA World Cups
• Ronaldo's debut at the FIFA WC 2006
Ronaldo made his first appearance at the 2006 FIFA World Cup as a prodigy under the captainship of Luis Figo. His debut game was against Angola and he got a yellow card about 26 minutes into the game.
His first FIFA WC goal can during the next match, which his country played against Iran. He transformed a penalty into a goal in the 80th minute, giving Portugal a 2-0 victory. This victory made him the youngest Portuguese player to ever score at 21 years at the FIFA World Cup.
• Ronaldo's captainship in 2010
Four years later, Cristiano Ronaldo has transformed from a green-eye footballer into a strong professional with some victories to his name. By the next FIFA World Cup, Ronaldo had earned a place in his dream club, Real Madrid, and won the Ballon d'Or.
He had also taken over from Luis Figo, inheriting his no. 7 jersey. During the 2010 World Cup event, Portugal's performances were below expectations as the team only scored one in four matches.
• Ronaldo's grand performance at the 2022 FIFA World Cup
While he made significant impacts in the 2014 and 2018 FIFA World Cup, the highlight of Ronaldo's World Cup career was in the 2022 WC. His performance in the just concluded World Cup made him the first male footballer to score in five World Cups.
This came after netting a penalty against Ghana to give Portugal its victory. At 37, he joined the league of the oldest goal-scorers in the history of the FIFA World Cup. His goal during this event became his only goal at the 2022 World Cup.
In summary, Cristiano Ronaldo has scored eight goals and two assists in FIFA World Cups. All these goals were in the group stages.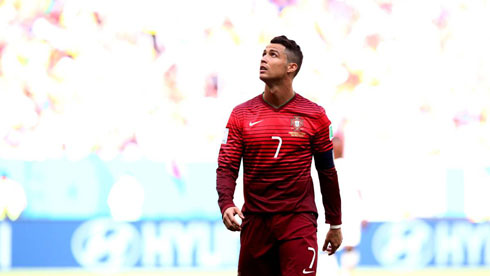 ---
Cristiano Ronaldo next game for Al-Nassr in the Saudi Pro League is on February 3, against Al Fateh. You can watch Al Fateh vs Al Nassr, Montpellier vs PSG, Betis vs Barcelona, Manchester United vs Nottingham Forest, Chelsea vs Fulham, and Juventus vs Lazio, all matches provided from our football streaming game pages.
Al-Nassr next game:
Al-Fateh vs Al Nassr kick-off time (03-02-2023):
Beijing (China) | UTC/GMT+8: 23:00
India (New Delhi) | UTC/GMT+5.30: 20:30
Saudi Arabia (Riyadh) | UTC/GMT+3: 18:00
Italy (Turin) | UTC/GMT+1: 16:00
Spain (Madrid) | UTC/GMT+1: 16:00
Portugal and England (Lisbon/London) | UTC/GMT+0: 15:00
Rio de Janeiro (Brazil) | UTC/GMT-3: 12:00
New York (United States) | UTC/GMT-5: 10:00
Los Angeles (United States) | UTC/GMT-8: 07:00
Sources: ronaldo7.net / apnews.com / nytimes.com