January 22, 2023
Cristiano Ronaldo - A true champion on and off the field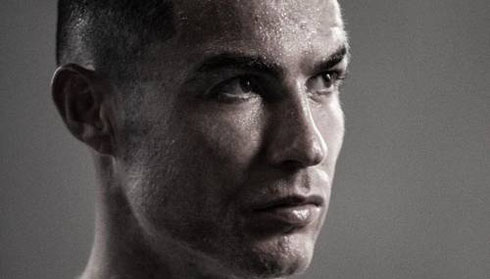 When a professional football player wins everything he had dreamed of, it's more than natural that he tends to relax and settle down. However, when it comes to Ronaldo, winning is just another step of his motivation process to keep working hard and improve even further...
Cristiano Ronaldo is a true champion on and off the field. He has been hailed as one of the greatest football players of all time, having won a plethora of awards throughout his career. However, his accomplishments go far beyond just being an incredible footballer. He is also deeply involved in numerous philanthropic causes and actively encourages others to do their part in making the world a better place. If you're looking to place a bet on this football legend, make sure you use the Parimatch promo code to give you a little help. From donating millions of dollars worth of medical supplies during natural disasters, to launching various foundations that provide educational opportunities for underprivileged children; Cristiano Ronaldo's spirit of charity knows no bounds. He is truly an exemplary role model both on and off the field.
Cristiano Ronaldo - Motivation speech:
---
Cristiano Ronaldo's impact on the world of soccer
Cristiano Ronaldo is one of the most influential soccer players in the world. He has won numerous awards and accolades, including five Ballon d'Or awards, which is a record for any player. His impact on the game of soccer has been immense, as he has revolutionized the way it is played.
He has set new standards for athleticism and skill, inspiring millions of people around the world to take up the sport. His style of play is characterized by his speed, agility, and technical ability. He also possesses an incredible work ethic that allows him to stay at peak performance levels throughout his career.
Ronaldo's influence on soccer can be seen in many aspects of the game today, from tactics to training methods to marketing strategies. He has become a global icon and a role model for aspiring young players everywhere.
---
An analysis of Cristiano Ronaldo's winning mentality
Cristiano Ronaldo is one of the most successful footballers in history, and his winning mentality has been a major factor in his success. He has an unwavering belief that he can achieve anything he sets out to do, no matter how difficult it may seem. This confidence allows him to take risks and push himself beyond what others would consider possible. He also has an incredible work ethic, which is evident in the way he trains and prepares for matches. His dedication to improving himself is unparalleled, as he puts in extra hours on the training pitch and works hard to stay at the top of his game.
Ronaldo's competitive spirit drives him to be better than everyone else around him. He thrives on competition and uses it as motivation to reach new heights of success. His mental toughness helps him stay focused during tough times and never give up when things don't go his way. All these qualities combine to make Cristiano Ronaldo one of the greatest footballers ever seen – a true testament to his winning mentality.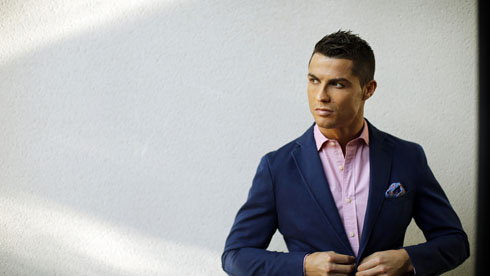 ---
Examining the Charitable work and philanthropy of Cristiano Ronaldo
Apart from being one of the most successful and well-known athletes in the world; Ronaldo has also become a philanthropist, donating millions of dollars to charities around the world. In 2015, he donated $1.5 million to Save The Children, an organization that helps children in need around the world. He has also donated money to Unicef, World Vision, and other organizations that help those in need.
In addition to his monetary donations, Ronaldo has also been involved with various charitable initiatives such as visiting hospitals and orphanages around the world. He has even created his own foundation called "The Cristiano Ronaldo Foundation" which focuses on helping disadvantaged children by providing them with education and health care opportunities. Through his charitable work, Ronaldo has shown that he cares about making a difference in people's lives and giving back to those who are less fortunate than him.
In conclusion, Cristiano Ronaldo is an exemplary role model both on and off the field. His hard work, dedication, and perseverance have made him one of the most successful athletes in history.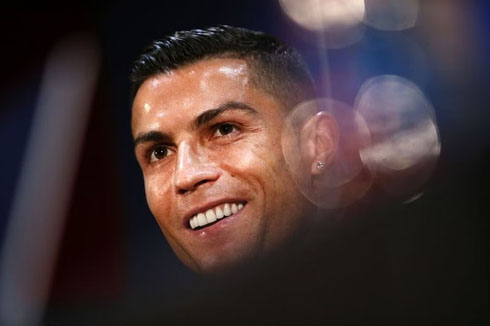 ---
Cristiano Ronaldo next game for Al-Nassr in the Saudi Super Cup is on January 26, against Al Ittihad. You can watch Al Ittihad vs Al Nassr, Pays de Cassel vs PSG, Lazio vs Milan, Southampton vs Newcastle Utd, Fulham vs Tottenham, and Inter vs Empoli, all matches provided from our football streams game pages.
Al-Nassr next game:
Al-Ittihad vs Al Nassr kick-off time (26-01-2023):
Beijing (China) | UTC/GMT+8: 02:00
India (New Delhi) | UTC/GMT+5.30: 23:30
Saudi Arabia (Riyadh) | UTC/GMT+3: 21:00
Italy (Turin) | UTC/GMT+1: 19:00
Spain (Madrid) | UTC/GMT+1: 19:00
Portugal and England (Lisbon/London) | UTC/GMT+0: 18:00
Rio de Janeiro (Brazil) | UTC/GMT-3: 15:00
New York (United States) | UTC/GMT-5: 13:00
Los Angeles (United States) | UTC/GMT-8: 10:00
Sources: ronaldo7.net / statista.com / eurosport.com / washingtonpost.com