January 22, 2023
An insight into Ronaldo's global real estate empire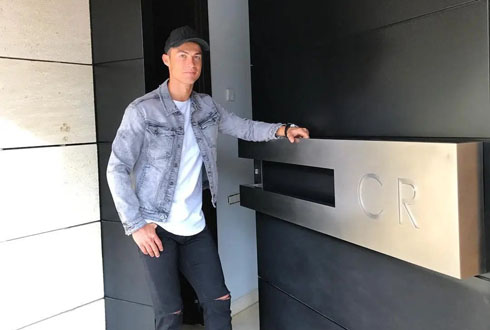 Cristiano Ronaldo has never been shy when it comes to invest in real estate and as his football career took off to unimaginable heights, so did his real estate portfolio...
With a current net worth of roughly 490 million US dollars, the title of the third-highest paid athlete of 2022, and being one of the best players soccer has ever seen, Cristiano Ronaldo isn't just interested in strict fitness regimes and scoring match winning goals for his teams. Recorded as the highest goal scorer in the history of soccer, this giant of the game boasts a property empire that is suitable for soccer royalty. From owning the most expensive house in Portugal, to planning the construction of a 52 million US dollar block of flats that will be named after him, Cristiano Ronaldo truly has it all when it comes to real estate. You might not have his empire, but you can spend a relaxing afternoon at your own home by browsing through betFIRST, and enjoying some of the many entertaining games they have to offer. This article will give you an insight into Ronaldo's stunning empire...
Cristiano Ronaldo - Inside his mansions:
---
Portugal's most expensive home
Nestled in the Cascais region of Quinta da Marinha, this three-floor mansion is one of Ronaldo's latest purchases. 544 square meters of outdoor area, with 2,720 square meters of indoor space, the mansion is valued at 11 million US dollars.
The price reportedly jumps up to 21 million US dollars after renovation costs are taken into account. The space comes with a beautiful view of the ocean, a massive swimming pool and an extravagant Louis Vuitton mural. Ronaldo hopes for this mega-mansion to be his dream home.
---
Mansion in Madeira
Purchasing a warehouse and converting it into an almost 10 million US dollar, 7 storey mansion, has been one of Ronaldo's best real estate ideas. The house comes with not one, but two Olympic sized swimming pools.
It has a stunning view of the sea, an entire football pitch and also comes with a jacuzzi! Ronaldo and his family spent their quarantine here and with two gyms, Ronaldo made sure he could keep in shape while the pandemic hit.
---
Costa del Sol Holiday Home
While playing for Juventus, Ronaldo purchased a 1.6 million US dollar 4-bedroom holiday home in the Marabella Coastal Resort. In the same neighborhood as mixed martial artist, Conor McGregor, this home is present in a safe gated area.
Known as 'the Superstars cul-de-sac' the location allows access to an exquisite golf course and picturesque views of the Mediterranean.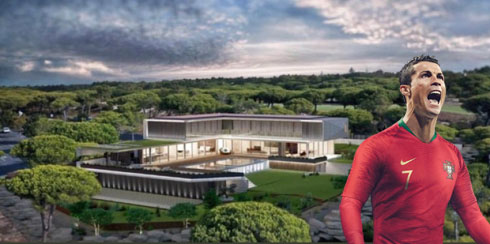 ---
Apartment complex
Ronaldo doesn't just believe in treating himself, his property empire also includes sound investments that promise great returns. One of these investments is his partnership with Pestana, under which he is planning to build the Pestana Residences CR7.
This complex will be made up of 88 apartments, for a grand total of around 52 million US dollars, in his Portuguese homeland. His previous business endeavors have been limited to hotels, but if this complex is a success, Ronaldo hopes to expand this business even further.
---
Turin Villa
In Strada San Vito Revigliasco lies Ronaldo's 6.5 million US dollar Turin Villa. With Gina (Ronaldo's current girlfriend) having famously been recorded as saying that it took her half an hour to get back to another room from the living room alone, this giant mansion contains extravagant amenities.
The villa enjoys remarkable privacy and exquisite views. With a huge gym, a giant garage showing off Ronaldo's massive car collection, a spa and a state of the art gym, this house comes with everything a football star and his family could possibly need.
After having moved to England, the property is currently up for rent through Logo Immobiliare, an Italian real estate company.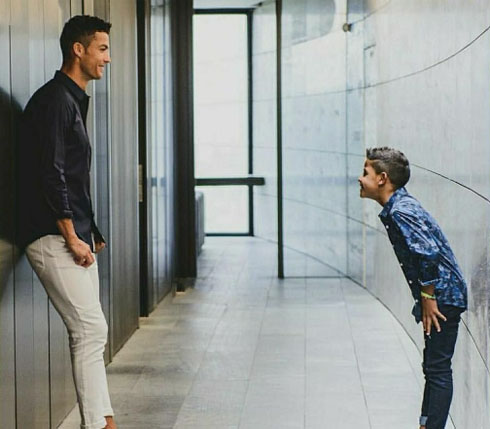 ---
Cristiano Ronaldo next game for Al-Nassr in the Saudi Super Cup is on January 26, against Al Ittihad. You can watch Al Ittihad vs Al Nassr, Pays de Cassel vs PSG, Lazio vs AC Milan, Southampton vs Newcastle, Fulham vs Tottenham, and Inter vs Empoli, all matches provided from our live streaming game pages.
Al-Nassr next game:
Al-Ittihad vs Al Nassr kick-off time (26-01-2023):
Beijing (China) | UTC/GMT+8: 02:00
India (New Delhi) | UTC/GMT+5.30: 23:30
Saudi Arabia (Riyadh) | UTC/GMT+3: 21:00
Italy (Turin) | UTC/GMT+1: 19:00
Spain (Madrid) | UTC/GMT+1: 19:00
Portugal and England (Lisbon/London) | UTC/GMT+0: 18:00
Rio de Janeiro (Brazil) | UTC/GMT-3: 15:00
New York (United States) | UTC/GMT-5: 13:00
Los Angeles (United States) | UTC/GMT-8: 10:00
Sources: ronaldo7.net / talksport.com / as.com